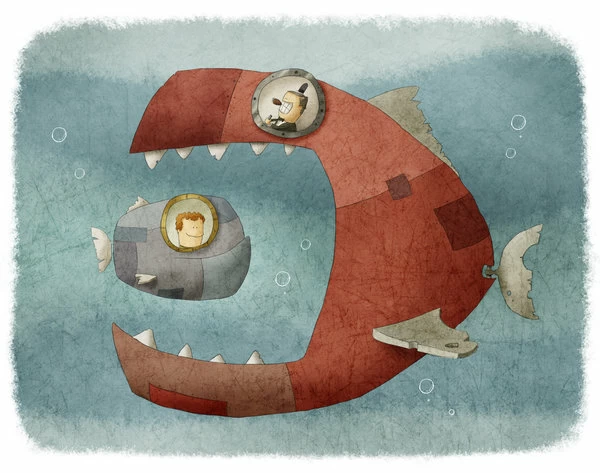 This post is by George Pesutto, Founder and Director of Global Media Solutions Group Pty Ltd.  He has worked in the media and advertising industry for over 26 years including senior positions with News Ltd, Fairfax and Time Inc.  
Buying media advertising internationally is NOT one additional market although many marketers budget and brief as if it is, that is, until they begin to field the queries and obstacles.  It is in fact, many markets planned, bought and executed independently. This means independent contracts with each media supplier in each country or region.
With globalisation accelerating, China still rolling along as the most popular frontier market and emerging markets almost tempting the new wave of investment, there is a growing desire and need to communicate, engage and sell to new markets.
However, understanding your home market is challenging enough. Even in Australia, over 10% of the population is born in Asia or the Middle East. So, how do we tap lucrative new markets in any region around the world with confidence and how do we handle multi-markets?
As an example, for those from abroad wanting to advertise on Australian TV, a marketer or their agent or their agent's Australian office will face:
A different schedule in each metro market with each broadcaster

A different supplier for regional to metro markets

Different suppliers within regional markets
Understanding the nuances
An Australian TV schedule can require 10 times as many lines as other comparable markets. However, the key point is that each global region will have its own nuances.
In reverse, an Australian marketer's international budget distributed across mulitple markets is watered down by the number of markets and then the by the buying power of the budget within each market.
The impact, if the marketer is unprepared, can be profound:
1. Consider the number of markets
A $1.5million international spend across 5 markets is actually on average $300,000/market…simple math.
2. What is the buying power
of the budget within that market?
For the purpose of the demonstration take these leading business titles across three markets (in US dollars at casual rates in 4 colour with no discounts);
Full Page in Australia's AFR = USD$18,500;
Full Page in China's CBN = USD$67,000;
Full Page in New York Times = USD$215,000.  
Yes, CPMs across these publications account for some of the variance but the reality is "frequency and unit cost" matter to marketers.
It is common to hear Australian marketers say they are put off by the unit cost of China's leading newspapers like CBN, despite having a claimed circulation of over 850,000 compared to the AFR's 57,000.
3. Multiple markets with multiple suppliers
This means multiples of cost-of service, briefing, interpretation, etc and all of this equals budget leakage. By the time you are buying the media, your spending power is well below $300,000, sometimes by more than 50%.
Additionally, the master agency may have many global offices but the account holder is relying on each regional office responding to a $300,000 brief for a client they don't own and will possibly have to share a service fee on.
4. Response times and vetting
can kill a campaign
When contacting a media supplier for the first time you are a non-local, non-contracted advertiser requesting information to "potentially" advertise. Media sales teams field many queries that never eventuate despite their efforts and therefore they would rather ignore you until you have an actual booking.  
Then you need to be aware of vetting in each country. "We are number One" seemed like a great slogan for the vitamin supplement company until they hit China who don't accept such claims in advertising.
Considering the barriers and pitfalls, it can be daunting to spend time and money on such an unknown or to simply allow a token campaign to run, but it doesn't need to be that way.
Finding the right supplier
Working through who your suppliers for this function are and who they will outsource to is an important consideration especially at pitch time but even beyond that. The right supplier partner will be conscious themselves of the third parties they outsource to.  
A media services supplier should be negotiating directly with media suppliers as much as possible to earn their commission. The primary media agency should be confident that the buying power of the media budget is maximised especially in the time taken for the task.  
Of course, everyone is entitled to a fair remuneration for expertise and work but a supplier that can effectively and intelligently work across multiple markets will potentially save a lot of time and money.
Media services suppliers that consolidate the supplier list through their own network structure but also consolidate cost and commissions can greatly improve efficiency and synergy for the master agency or client. Not to mention, make life a lot easier for everyone.
In Australia's multicultural society, the Chinese remain one of the fastest growing ethnic groups (behind the UK and NZ) and have well established communities and a burgeoning media landscape of their own. With hundreds of newspapers and even more websites actively accessed each day, it can be difficult to spend time and resources working through the right environment and context for your campaign when trying to tap this increasingly lucrative market.
Marketers know the Chinese market can be important to their growth and they are aware that speaking to this market requires credibility in 'circles of trust' but when it comes time to execute they translate their Telegraph or Review Weekly ad and run it in a group of Chinese language newspapers or sites they think should be ok, paying rates that can be as much as 200% more than the ads lying next to them.  
Counting the ads is not an indication of the strength of the paper, either. Several sites have impressive audiences however more than 50% of the ads you see on some sites are complimentary. That's fine because it's part of their business model and they don't necessarily disguise this but there are organisations like ours that will give that landscape intel when we plan for our clients.
Find a supplier with the expertise and network to save time and money.  Test their reliability. Test their network and test their remuneration structure. If they are well connected they will be partly remunerated with the media share and not the agency commission or even the discount that the client is partly entitled to.
TrinityP3's Media Transparency, Performance and Value Assessment takes a holistic look at the operation of your media agency, assessing against best practice at every stage of the journey. It aims to give you the tools to improve the output of your media agency.
Why do you need this service? Click here to learn more
Want more articles like this? Subscribe to our newsletter: