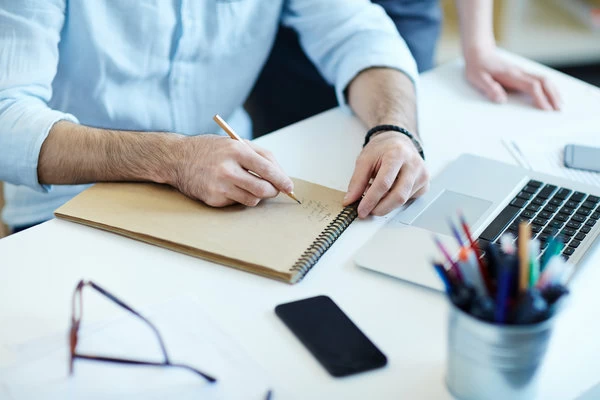 This post is by Stephan Argent, CEO of Argedia Group and a member of the Marketing FIRST Forum, the global consulting collective co-founded by TrinityP3
Poor client briefings are a source of immense frustration to both agencies and the clients who issue them. Agencies that aren't briefed properly spend a huge amount of time trying to decipher or guess at what their clients really want, while clients end up disappointed, underwhelmed and frustrated by the agency's seeming lack of insight and creativity.
And I hate to break it to you, but from what we're hearing, there's something of an epidemic of dismal briefings darkening agency meeting rooms and inboxes. In short, agencies have a beef with their client's briefs.
So what's going on?
Well, one agency put it this way:
You are what you brief. A lazy, soulless, or unfocused briefing undermines client credibility, will not motivate the agency and all too often is reflected in the work.
And this doesn't appear to be an isolated complaint. Weak, poor – even absent – briefings are apparently commonplace. Poor briefings are typically rooted in one or more of the following flaws:
Chuck in everything including the kitchen sink. The exact opposite of what a 'brief' should be – a hefty package or laundry list containing every conceivable nuance and factory specification, leaving the agency to decipher what's really important without any direction.
Client is too busy to write it. Either a phone call or couple of lines in an email to inform the agency something needs to be done. Whether it's a lower interest rate, sale or perhaps a new flavour of something or other – the client provides a couple of lines and expects the agency to get on with it.
Start work and write the brief later. Time's an issue (isn't it always…) and the client says 'let's worry about the brief later – let's just get going…' The thinking here is the agency knows the brand well enough – so better to get on with it than delay things while we write a brief.
Cutting and pasting. In some cases, the client recycles previous briefs to save time, just filling in the blanks with the new product or service name or offering – leaving the agency to figure out how to turn something old into something new.
Expecting a miracle. The brief gets issued with completely unrealistic expectations – either through lack of time to execute, lack of budget to deliver or unrealistic expectations around performance. Even if the brief is well articulated, miracles aren't generally the purview of agency executives.
Briefs that lack thought, rigour and discipline in development are doomed to failure and almost certainly set both you and your agency up for failure. So if you want to avoid disappointment, wasting time and having your agency do things over and over – better briefs need to be created. As one agency told us:
Clients need to engage their audience – the agency – with the same effort, focus, and interest that they expect the agency to engage their consumers.
These aren't necessary new complaints coming from agencies but they do appear to be becoming more intense – perhaps because clients and agencies are under greater pressure and the stakes never higher – and the brief is crucible for inspiring success, mediocrity or even failure.
Brief Smart
Here at The Argedia Group we spend as much time helping clients avoid agency reviews by working to improve client – agency relationships as we do participating in actual agency. And because the 'beef with the brief' seems to be approaching fever pitch, we've now launched a 'Brief Smart' workshop to help clients plan and write stronger briefs for the agencies. Brief Smart helps clients:
Prepare. Only when you've done your homework internally, talked to the right stakeholders (at the factory, in marketing, sales or wherever else is relevant), and understand the product or service first hand, can you be properly prepared to write a brief on what you want the agency to address.
Prioritise. To avoid your brief turning into a brochure or technical manual, you need to marshal the facts and prioritise what you want to include as much was what you can exclude to avoid confusing recipients of your brief.
Inspire. Yes, inspire! Briefings are an opportunity to inspire agencies to do their very best work. Inspired agencies are far more likely to create solutions that will ultimately inspire the customers who will eventually buy whatever it is you're selling.
Direct. A brief doesn't have to provide a specific answer to problem, but it does have to be able to direct the reader in the direction you want to go. This means a clear articulation of the opportunity or challenge and vision for what you want to see once those challenges have been addressed.
Answer relevant questions. No matter how tight your briefing documents may be, there will always be questions. Anticipating questions – or expanding on new or complex areas – can proactively help inspire agency insights or even expedite output.
Create a framework for stronger briefs. Once homework, preparation and prioritisation work is done, we then collaborate on a customised briefing framework that helps bring structure and focus to the final briefing document – and something that can be used for future initiatives.
Yes, briefs take time, thought and preparation in order to prioritise what to include and what to exclude. But only when a brief is thoughtfully executed can agencies be expected to uncover insights and do their best work. The alternative is a confusing process that frustrates both agencies and clients, wasting time, money and effort on both sides.
In closing perhaps the best advice of all came from one agency planner who said to us, 'at an agency briefing – the client should focus more on impressing the agency – not their boss'.
TrinityP3's Engagement Agreements service is all about ensuring an agreed campaign development process is truly achievable and adhered to.
Why do you need this service? Learn more here
Want more articles like this? Subscribe to our newsletter: