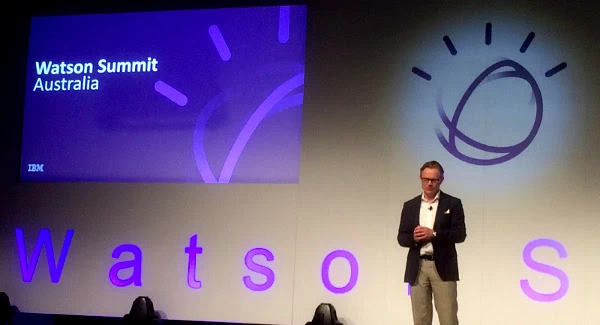 This post is by Anton Buchner, a senior consultant with TrinityP3. Anton is one of Australia's leaders in data-driven marketing. Helping navigate through the bells, whistles and hype to identify genuine marketing value when it comes to technology, digital activity, and the resulting data footprint.
What do chess players, Tour de France cyclists, and a 13-year-old programming prodigy have in common?
Well if you're intrigued, then please read on.
But first, a bit of context
In 1987, Deep Thought, a computer designed to play chess, defeated British chess master David Levy. However, it was then easily beaten in a two game match by Gary Kasparov, the Soviet Grandmaster and World Chess champion.
The development team was subsequently hired in 1989 by IBM and evolved to a new name Deep Blue – a play on IBM's nickname Big Blue.
After redevelopment, Deep Blue played Kasparov in 1996, and came out of the blocks firing, winning the first game. However, Kasparov went on to win the overall 6 game match.
But finally, in 1997, after more heavy upgrading, the world was stunned when Deep Blue won the final game, to take the 6 game rematch against Kasparov.
In doing so it became the first computer system to defeat a reigning world champion in a match under standard chess tournament time controls.
The machine was subsequently dismantled, and IBM put together the DeepQA team, that focussed on creating the Watson computer system, a question answering computer system capable of answering questions posed in natural language.
Watson was named after IBM's first CEO, Thomas J. Watson.
And in 2011, Watson (in the form of ten racks of ten Power 750 servers) competed on the TV quiz show Jeopardy! Winning the first place prize of $1 million.
Fast forward to 2017
Today, Artificial Intelligence (AI), Cloud, Data, Internet of Things (IoT) and Security have all merged.
So I was interested to attend IBM's Watson Summit Australia 2017 in Sydney recently to see their view on digital disruption – and how businesses are changing the way they interact and engage with customers in terms of cognitive behaviour, artificial intelligence, and data stories.
There were some great speakers, as well as case studies, covering concepts such as blockchain, IT as a service, chat robots using tone analysers, and a revolutionary viewing experience for Tour de France fans using cyclist speed, energy, acceleration, location, gradient and previous rider history plus results data.
Here are my top 3 hottest digital disruption discussions from the Summit:
1. Hugh Rimmington breaks down AI programming for the layperson
After Dr. Chitra Dorai, an IBM Fellow and Master Inventor, opened the Summit with her Keynote, the audience was wowed by a 13-year old Canadian child prodigy named Tanmay Bakshi.
His bio reads like this:
Tanmay Bakshi, 13, Software & Cognitive Developer, Honorary IBM Cloud Advisor, and the author of "Hello Swift!", shares his knowledge through his YouTube at "Tanmay Teaches", and is the host of the IBM Facebook Live Series, "Watson Made Simple with Tanmay". He is on a mission to help at least 100,000 aspiring coders learn coding, innovate through open-source coding, and take coding to the next level – AI and Cognitive. He's been using Cognitive Computing, Cloud Computing, and IoT, to augment human capabilities in the fields of Healthcare, Special Needs, Education, Teaching, Music, Business and Security.
Tanmay had my mind tumbling, and brain hurting, when talking about open source coding and drag and drop programming through the Darviz tool to create artificial intelligence to help in the real world.
Anyone who can make sense of recurrent networks, Long Short-Term Memory Units (LSTMs), and deep learning from sensor data, has my respect. However, I think he lost me in his opening sentence.
Luckily the host of the Summit, Hugh Rimmington, could bring it all back to earth for us in his inimitable journalistic style.
Suffice to say that it is now easier than ever to get into AI, and develop prototypes and concepts that can solve your business problems. Whether it's front office, mid office or back office solutions.
The insight:
If you want to dabble in AI, then get an expert. But also find someone who can demystify the jargon and make sense of it from a practical business perspective. The key is asking the right questions before embarking on the journey of experimentation.
You can read more about the work IBM, Tanmay and others are doing here
2. Live chatbot helps improve customer experience for home buyers
Artificial Intelligence has been written about for decades now. However reality is starting to catch up to the hype, as we start to see real business implementations across many market sectors.
On 15 May 2017, UBank launched RoboChat, Australia's first virtual assistant to help potential home buyers and refinancers complete their online home loan applications.
It is powered by Watson's artificial intelligence engine and uses the Conversion API for natural language to respond to customers on 40 core home loan topics along with hundreds of associated questions.
It was refreshing to hear Jeremy Hubbard, Head of Digital & Technology at UBank, say that 24 hours after the launch they were decidedly nervous. As the chatbot was receiving disturbingly odd questions from people about wanting to get married, asking how much a hipster weighs, and sex.
So it had to quickly be modified and machine learn with a sense of humour to provide tongue in cheek responses to people's non home-loan related questions.
They have spent a huge amount of time getting the Tone Analyzer right in trying to understand the sentiment of text-based conversations.
It's still early days, but according to Jeremy, "it has been a really great first step".
Insight:
Nothing can prepare you for AI like the real world. Be open and honest with customers (which UBank were) if you're experimenting with new technology. This lowers people's expectations and allows for mistakes. Just make sure you have an agile approach to rectifying the hurdles.
3. Data delivers better storytelling for Tour de France coverage
I was looking forward to hearing Ettienne Reinecke, Group CTO, of Dimension Data, speak about the digitisation of the Tour de France (TDF).

He didn't let me down, as he talked about how Dimension Data helped establish a digital ecosystem to individual cyclist sensor data for the first time last year.
Take a look at these two videos for a good overview:
TV coverage also moved to full stage coverage this year. So the commentary team needed more stories to help fill the many hours, as well as continue the story in social media.
This is where Dimension data released some pretty cool sensor data analysis and visualisations.
Ettienne talked about how crash data went viral showing a visualisation of the speed of riders during a fall. And how some bikes actually picked up speed as they were flung forward in the pile up.

He talked about how individual rider history data was combined with how riders were currently performing in the Tour to predict stage outcomes.

He also presented an interesting analysis of how Mark Cavendish's speed, acceleration and timing data revealed how he wins end of stage sprints.
You can see from the 3 heat bars on the right side of the image below that Cavendish (the top bar), leaves his run a little later (more green on the left) than the others but has the acceleration on the line (more red on the right) whereas the others start to die away having gone too early.

For more TDF Data, take a look on their Twitter feed @letourdata
Insight:
All in all it was great to hear that people are moving away from technology and data and focussing on the human-interest stories that data can reveal. We need to remember that our target audiences don't care about "data". They want to understand what data can reveal about their lifestyle and the world around them.
I'll throw in a 4th discussion for good measure. Robots still can't eat doughnuts.

Well I put this one to the test, and no, robots can't eat doughnuts. I'm sure you're now saying thanks Anton for that insight.
So on that note, it's a wrap
There were many other discussions including blockchain exploration, weather sensor and natural disaster prediction, and the healthcare industry transformation, as well as examples of what HCF, Harrow Council, and others are doing in this space.
However, whilst IBM is investing heavily in the Artificial Intelligence bet, it's still unclear whether it will actually help turn around continual declining revenues, lack of profit growth and ongoing job cuts.
It's a tough gig in this new economy. Pragmatism may just win out at the end of the day.
However with Facebook, Google, Amazon and many others now implementing AI solutions, maybe you should jump on the bandwagon too?
Just be careful, as Facebook's latest test robots, Alice and Bob, had to be shut down after they invented their own language!
Are you planning your technology transformation strategy? Or perhaps reviewing your existing technology implementation? Find out how we can help here
Want more articles like this? Subscribe to our newsletter: