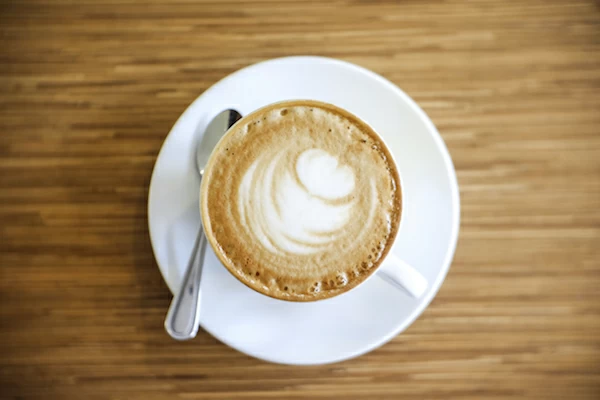 This post is by Darren Woolley, Founder of TrinityP3. With his background as analytical scientist and creative problem solver, Darren brings unique insights and learnings to the marketing process. He is considered a global thought leader on agency remuneration, search and selection and relationship optimisation.
About 12 years ago we bought our first office in South Melbourne and on the day we moved in I went downstairs to the café on the ground floor to get a coffee. It was a buzzing place and the guy behind the counter introduced himself as Lorenzo, the proprietor.
He knew I had not been there before and I explained we had just moved into the second floor of the building. He took my order, a strong latte, and we continued talking with him asking about what type of business we had and why we moved into the area.
The coffee was excellent and it went some of the way to explain why his café was buzzing when there were at least two other competitors within a couple of hundred metres of the front door. It was not until a few days later when I returned to Lorenzo's business that his secret was revealed.
As I walked through the door I was greeted by name (it took me a couple of weeks to reciprocate with any certainty) and asked if I wanted a strong latte. In that moment I felt like a long time customer even though it was my second visit.
Lorenzo was one of those people who could memorise and recall the details of his customers and not just name and coffee preference as I discovered when the conversation of the other day continued where it left off and went on over the following weeks and months. This is customer experience driven by the customer data within Lorenzo's brain.
The value of customer data is in how you use it
About six months after we moved in I went downstairs to get my daily latte and was greeted as always by Lorenzo, except that this day he handed me a coffee along with a cupcake that held a single candle on top and he wished me happy birthday. I do not remember ever telling him my birthday, but clearly I had and he had remembered.
But while this behaviour certainly earned my loyalty – believe me I was not going anywhere else for my daily brew – Lorenzo also managed to use this relationship to build his business.
By talking with his customers and listening he was able to not just look for business opportunities but start to predict those opportunities too. I remember mentioning we were having a company meeting in a few weeks and he asked if we would require catering. A couple of days later he dropped by the office (two floors up) to drop off a catering menu for us to consider. Of course we used him.
Soon after my birthday he wondered if we celebrated birthdays in the office and said he could organise cakes on those days if we wanted to celebrate and even offered options such as gluten free or dairy free.
It was the attention to the relationship, but more importantly taking the time to get to know me, and my business, and then use that knowledge to identify and develop opportunities for Lorenzo, but more importantly me. In the end the success of Lorenzo's customer data strategy was it was used to deliver benefits to the customer.
The importance of customer data scalability
How many customers and their details do you think Lorenzo had stored away in his head? One hundred? One hundred and fifty? Perhaps Two hundred or more? According to anthropologist Robin Dunbar, most of us have evolved to cope with no more than about 150 social relationships. But if you ask a memory savant they may remember thousands, or even hundreds of thousands of names with no trouble. Someone with the condition called 'hyperthymesia' can remember the name of every person they have ever met.
But to run a business you cannot rely on being memory savant, or to have a neurological condition. So lets say Lorenzo could remember 200 customers and their details and that was clearly enough to operate his café on the ground floor of an office block in South Melbourne. But what if you are running a business that is either bigger or wants to grow bigger than 200 loyal customers?
You need to be able to scale and this is where technology comes to the fore. A great Customer Relationship Management (CRM) system with a customer database and a mechanism to not just collect and retrieve customer data, also provides the ability to analyse your customer base to identify and analyse your customer segments and their value and potential value to your business.
While Lorenzo was very successful running the café, he was unable to scale this customer data beyond what he could memorise. While he could easily retrieve customer data and collect and store it, it was also incredibly difficult for him to be able to analyse his customers with any strategic view to growing the value of the business beyond leveraging tactical interactions. It also becomes an asset for the business beyond the profit and loss and balance sheet.
Combine first party and third party data
If Lorenzo had ambitions beyond his café and was considering expanding his café to other locations or franchise it nationally or internationally, then the customer data insight his head, and even more useful, in his CRM system becomes incredibly valuable. Customer data is not just useful for developing existing customer relationships; it is also useful in finding more customers.
This is because not all customers are alike. While many businesses may think of their customers as a collective, in fact within your customer base are clusters of customers who share attributes and behaviours. These clusters also often represent different values to the business, with light or casual, medium and heavy users. Growth comes from developing these relationships and increasing light and casual use while maintaining existing medium and heavy relationships.
But it is also useful to find more customers allowing you to use the customer data to profile existing high value customers and then use this data to find more of these potential customers using the increasingly available third party data. After all the most likely consumers to become future customers are those most like your existing customers.
This approach can help you identify geographic pockets of similar potential customers, or identify the media channels that index higher for consumers of that type or even identify and cherry-pick similar potential customers through digital and social media.
Customers define the value of your business
If anyone is reading this and thinks this is simply good business then I have to share with you what happened about a year later – Lorenzo informed his customers that he had sold the business and was going to travel.
During the two-week hand over period, the new owners were in the café each day and saw him greet each of us and take, or more often predict our orders. They took a lot of notes and as we wished him well, we hoped the new owners would run the café the same way (or better if that was possible). How wrong we were.
The first time I entered the café after Lorenzo's departure it was clear that the new owners had no appreciation of their customers. Names, orders, preferences were all forgotten and while that is understandable, no amount of reminding or offering appeared to make any difference. Even the coffee seemed to taste somehow not quite as good and almost immediately people were crossing the street to one of the other nearby cafes.
About a month or two later I popped into the café downstairs because I was in a hurry and found the place virtually empty. While waiting for my coffee I struck up a conversation with the new owner who was quickly complaining that they were struggling to make profit and that they believed that Lorenzo had clearly rigged the books because they were not doing the turnover or the profit he had.
I pointed out that it was a buzzing business before and that people would often be lined up to get in and order their daily brew here. But I could not quite bring myself to answer honestly when asked what had changed.
The books (the P&L and the balance sheet) is simply a record of the business performance. The value of any business is in the customer base, the value of those customers, the loyalty of those customers, your share of wallet and value beyond a single transaction.
But the thing they missed most in their evaluation of the business when deciding to purchase was the fact that on the day the previous owner walked out the door, they took the most valuable asset with them – the customer relationship management (CRM) system, which was embedded inside Lorenzo's head.
Are you planning your technology transformation strategy? Or perhaps reviewing your existing technology implementation? Find out how we can help here
Want more articles like this? Subscribe to our newsletter: