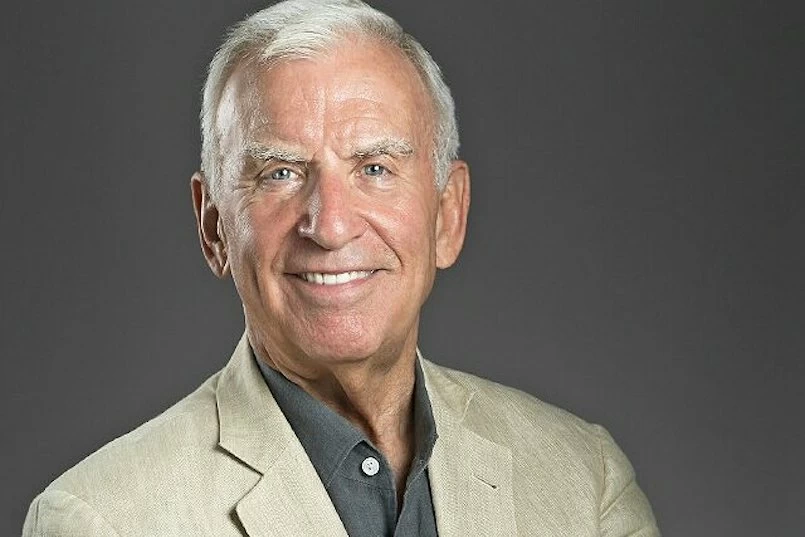 Michael Farmer (Chairman TrinityP3 USA) sat down with Jack Myers, founder of MediaVillage, for a wide-ranging discussion of the prospects and challenges of the advertising industry. 
Jack Myers:  
Michael, you wrote "Madison Avenue Manslaughter" in 2015, with a second edition in 2017 and a third edition due for 2019.  What accounts for three editions in four years?
Michael Farmer: 
I never expected to be revising the original book twice in four years, but the rate of industry change has been accelerating.  The first edition, in 2015, documented the long, slow decline of agency-client relationships from the good old media-commission days, when agencies were highly paid and respected strategic partners, to today's fee-based mess, where agencies are treated like low-paid commodity vendors who can be changed at will.
The second edition (2017) documented the impact of Jon Mandel's 2015 ANA speech, where he accused media agencies of receiving media rebates, kickbacks and other incentives that were adverse to their client's interests.  This led, as you know, to a rapid erosion of trust — the "transparency" crisis.
The new third edition, coming in 2019, documents something that I have feared:  holding company share declines and the possibility of holding company break-ups.  In 2018, WPP's share price dramatically declined, Sir Martin Sorrell left the company and there were further industry upheavals due to spending cuts, in-house agencies and competition from consulting firms.
Jack:  
You've been consulting to ad agencies and their clients.  Are there any signs that agencies are coming to grips with their problems?
Michael: 
I wish this were the case.  Advertisers are suffering from brand stagnation, and they need new growth strategies from their ad agencies. Agencies, though, are suffering, and they cannot carry out their work in a quality way.  It's a lose-lose situation.  Advertisers and agencies are cutting costs to solve their problems, but cost reductions are actually making their problems worse.
Jack: 
What do you mean by this?
Michael: 
Advertisers are making up for the shortfall in brand growth by cutting costs.  It's a crude way to increase brand profitability, but it is not a long-term solution.  At some point, they'll have to figure out how to grow their brands again.  Agencies are dealing with client fee cuts by downsizing — firing their most expensive people and cutting head counts, liquidating their capabilities to serve the profit needs of their owners.
Jack: 
What do you think they should be doing?
Michael: 
Well, for one thing, agencies should try to be paid for all the work they do.  This is the only industry in the world where the key suppliers — ad agencies — do not have a firm understanding of how much work they are doing.  Agencies do not document how much work they do for a given fee.
They let their clients dictate fees and Scopes of Work.  It's hard to believe, but it's true.  The "business of running an agency" is handled in an incomplete way.
Jack: 
Surely, though, agency CEOs are coming to grips with fee problems, aren't they?
Michael: 
Not in my experience.  CEOs worry about new business development — winning new clients and meeting their holding company targets for the year.  They have a low interest in getting involved in "how the agency factory is running."
Jack: 
The agency "factory?"  You don't seriously mean that ad agencies are "factories," do you?
Michael: 
Jack, all businesses are factories, even if they are highly creative and sophisticated.  Hollywood is a factory that finances and distributes films.  Amazon is a factory that inventories and delivers products.  BMW is a factory that designs and assembles high-quality automobiles.  Apple is a factory that develops and manufactures iPhones, iPads and Mac computers.
Ad agencies develop and deliver strategic, creative and media deliverables that drive client brand growth.  Among these companies, only ad agencies do not see themselves as factories, and they don't measure their operations accordingly.  They deliver products, but they do not know anything about the quantities.
Jack: 
How does this hurt them?
Michael: 
If you do not know how much product you are making, then you cannot know what price you are getting.  The price agencies are being paid for their "deliverables" has declined by 63% since 1992.  That's because workloads are growing and fees are being cut.  If agencies were being paid for the work they do, their fees would be rising.
Jack: 
What about the holding companies?
Michael: 
Agency business practices put their holding companies at risk.  Holding companies cannot be "better" than the agencies they own.  If their agencies have lost control of pricing and are downsizing to generate profits, then the holding companies suffer.  Sooner or later, holding companies will fail to grow.  That's what happened at WPP in 2017 and 2018.
Jack: 
You don't paint a very optimistic picture for the industry.
Michael: 
The industry needs to change.  There will always be a need for independent marketing partners, serving clients who have brands that need to grow.  The industry can thrive again.  What's likely to change are the players and the strategies.
Jack Myers: 
You said that agencies were downsizing and liquidating their capabilities — becoming less capable of helping their clients solve "brand growth problems."  You predicted that this would lead to financial problems for the holding companies. This did not paint a very optimistic picture of the industry.  Where do you think things are headed?
Michael Farmer: 
There's a difference between where things are probably headed and where they could be headed.  In a funny way, I'm still optimistic about the potential for a turnaround in the industry.  As long as advertisers have performance problems — stagnant brand performance, for instance — there are attractive opportunities for problem-solving partners.
The question today is whether the current leaders of advertising agencies and holding companies will transform their operations and help them become the problem-solvers that their clients need.  This is where I have concerns and doubts.
Jack: 
So, this is a leadership problem rather than a lack of opportunity?
Michael: 
Exactly.  Somewhere along the line, senior agency executives lost a sense of the purpose of their agencies, which was to help clients grow and become more profitable.  David Ogilvy said, "We sell or else."  Granted, agencies have been preoccupied, adjusting to a number of very big changes in the industry — being bought by holding companies, seeing media commissions give way to labor-based fees, dealing with globalisation, having to work with procurement, adjusting to digital and social media.
These are massive changes, and I think that agency CEOs "lost the plot."  They became more tactical and transactional, worrying more about "how do we make profits for the holding company in the midst of these changes" rather than "how do we rekindle growth for our clients."
Jack: 
Do you blame the holding companies for these problems?
Michael: 
Not really, although I do think that they could have been more mindful and helpful along the way.  The holding companies expected their agencies to become more efficient and profitable, and to be paid in a professional way.  They did not expect their agencies to rely 100% on downsizings to generate profits.
Martin Sorrell once told me, "We pay the highest price for the best CEOs in the world.  Surely they are not so stupid that they don't know what work they're doing and how much they should charge for it."  Unfortunately, he was wrong; Scopes of Work and fees are unmanaged by WPP (and other) holding company agencies.
Jack:
What about "results for clients?"  Advertisers compete with Amazon and other on-line retailers.  Baby boomers are dying out and Millennials don't buy in the same way.  No one is sure how well digital and social media perform compared to traditional channels.  CMOs are in and out every three years or so.  Are you suggesting that agencies should solve these problems?
Michael: 
Absolutely, but they'll have to dig out of a deep hole first.  They don't have the talent or problem-solving cultures.  If they can't help their clients solve these problems, then they'll continue to decline.  What's really happened over the decades is that it has become more difficult to generate brand growth.
During the Creative Revolution days, after 1960, advertisers only had to spend lavishly on TV and agencies only had to develop "creative ads."  The economy was growing, baby boomers were buying and brand growth took care of itself.  We're in a different place today.
The market is saturated with goods, brands have less meaning, future economic growth is uncertain, Millennials are saddled with debt, and media has fragmented in a thousand ways.  Agencies still say that "creativity" is the answer.  They're kidding themselves.  What's needed is "problem solving" supported by creativity.  What's missing is the problem-solving.
Jack: 
It sounds like you're describing a consulting firm rather than an advertising agency.
Michael: 
That's pretty close!  Given the complexities of the marketplace today, agencies need to evolve into "consulting firms with creative capabilities."  That may explain why Accenture, Deloitte, IBM and PwC are so aggressive in the industry today.  They are consulting firms, and they've acquired creative capabilities.  They can solve brand strategic problems and then carry out the creative, media and production work as implementations.  Problem-solving first; creativity second.
Jack: 
So that's the opportunity?  Agencies becoming consulting firms?
Michael: 
Consulting firms with creative capabilities.  Each of the holding companies is headed in this direction by "downgrading" the existing agency brands and repackaging agency talent in new ways.  Mark Read is merging agencies, in part, to create greater problem-solving capabilities. Arthur Sadoun is refocusing Publicis Groupe to become a single mega problem-solving agency.  Omnicom created We Are Unlimited to help McDonald's solve its well-known performance problems, along with doing its advertising.
The direction is clear; the big question is "will it succeed?"  My fear is that the holding companies and the agencies have no pricing strategies to be paid consulting-like fees, and that they will continue to be stuck with underpaid and overworked people.  If so, the agency ship will sink, along with the holding companies.
Jack:  
We'll know sooner rather than later.  Thank you, Michael.
Read more from Michael Farmer on the issues and challenges facing the advertising industry here.
This interview with Michael Farmer, Chairman, TrinityP3 USA first appeared in Media Village on January 2 and January 9, 2019.
TrinityP3's Scope of Work Management service evaluates your current agency scope of work and recommends the best approach, calibrated to your needs. Read more here
Want more articles like this? Subscribe to our newsletter: