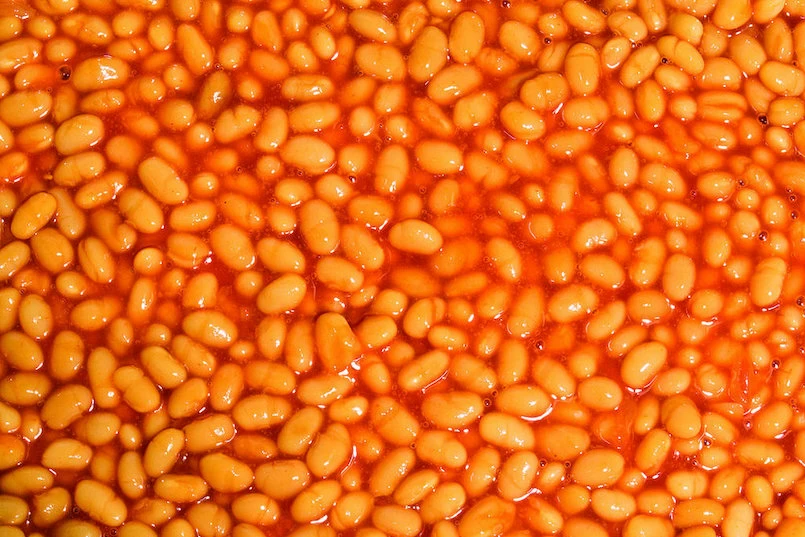 This post is by Julian Barrans, Business Director, Asia for TrinityP3. Julian has worked as a business, marketing and branding professional for over 30 years, with more than half of that time in the APAC region, working both client side and agency side.
3G have been successful previously with their model of cutting costs through spending controls, reduced staffing levels, incentivising staff performance in line with the streamlined business objectives ….and so on. The fast food chain Burger King is one such example. Though the value realised by selling outlets to franchisees is a massive driver in the turnaround of fortunes rather than successfully driving brand growth.
So here we see part of the problem with the strategy of 3G. They focus on short term aspects that will produce fast results in terms of driving profitability.
None of this is about how you drive the brand to grow more profitably…..brand investment does not have a cost you can easily just attribute in the short term.
You can't rely on short-termism.
This is especially true of FMCG brands and Kraft Heinz is a business made of a multitude of brands, so there needs to be a high advertising and promotion budget to support each and every brand in the portfolio. A multi brand strategy is more expensive but allows you greater specific category advantage versus a single brand stretched across multiple categories. Multiple rifle shots versus the scattered shot gun!
Every brand is like a child and it needs nurturing and investing in so that it can grow to it's full potential in delivering against consumer needs and wants….which by the way are constantly evolving so you need to keep one step ahead …..always, if you want to be number one in the given category.
Also with FMCG brands the purchase cycle is so fast you have to keep top of mind and relevance constantly.
I've lost count of the number of debates with fellow directors about the investment FMCG brands need….and we are not just talking advertising.
With manufacturing colleagues…..yes consumers do need more than one variety to cover their wants/needs, so yes production efficiency does need to take a hit in the interest of brand loyalty, growth and higher market share.
With sales colleagues….. we do need our budget for advertising versus giving more for trade promotion spend as it's far more profitable for the brand to have 70+% sales at full price, versus the competitor with the number two brand which is 70+% discounted sales and is far less profitable and always at risk with retailers.
With R&D colleagues…..the last recipe change, though it saves money and though apparently not a statistically significant shift according to research, it has caused a drop in purchases weekly and is impacting sales so we need to change this now.
Fortunately, I've had the pleasure of working within great management teams and getting to the right place for the brand has not been a big issue, just healthy debate.
Focusing on the significant budget needed for advertising brands, which of course leads to huge temptation for cuts from the ill informed within a business, let's look more closely at the issues faced with short-termism and long-term brand building.
The issue of short termism versus the long term in how advertising builds brands
There's been plenty written over the years about the long term benefit of advertising in brand building versus short term sales lift advertising activity.
So, it astounds me that businesses who profess to believe in brands,  focus more on chasing short term ROI objectives to drive short term margin gains and profit, at the expense of the investment approach that made the brands power houses in their categories in the first place.
Patrick Barwise (Emiritus Professor of Management and Marketing at The London Business School) does a great job of setting out this issue in his Forward for the Special Report 'Profit Ability ….The Business Case For Advertising':
"Short-termism is on the rise. Binet and Field, using the IPA's extensive database of effectiveness cases, have found that the optimum for most companies is to invest 60%–65% of the budget in brand advertising – building 'fame' (awareness), 'feeling' (emotional engagement) and 'fluency' (ease of purchase) across the whole market – and the other 35%–40% in more targeted, persuasive advertising to activate short-term sales – building on (and, ideally, reinforcing) the brand. However, the average investment split between long-term brand advertising and short-term sales activation is now about 50–50: many companies are destroying shareholder value by underinvesting in brand advertising " (Ref: Les Binet and Peter Field, Media in Focus)
So businesses run with a focus on short-termism activities which will result in a downward spiral for the brand where brand saliency will suffer …..consumers forget why they should purchase the particular brand anymore….unless its linked to a promotion. The brand's value is in decline….the brand sales are more and more on discount. This is not how a brand leader behaves…more like heading for second or third and ……extinction.
I once worked for a very large, family owned FMCG business where a decision was made to test the constant debate of short termism (driven by finance) versus long term brand investment (of course, driven by marketing) and settle the debate once and for all.
All investment was made in short term activities. My recollection is…. that sales were fine for about six months, or so, but then started to slide. There was negative growth…..sales were in decline. The decision was made to start brand advertising again….it took over a year to stem the sales decline and get the brand sales growing again. Then it took two years to get back to where they were in the first place. The result…finance agreed to accept that which they do not understand.  Comment from the business owners went along the lines of 'I don't think we'll be having this debate again'
A final few thoughts…..
Everyone in a business depends on the brands to keep delivering the growth the business needs, based on its ability to deliver against consumer needs and wants, both known and unknown.
I think it's here that 3G has gone wrong with Kraft Heinz and why they now have indigestion. How can you do the above whilst continually having a never ending cost cutting mentality. Shortism tactics reign over long term brand building strategy?
It used to be the case that a finance driven approach was adopted in times of recession where you had to 'tighten the belt' to come out the other side healthy and ready to grow again.
Then, as you're looking to grow full steam ahead you'd unleash the marketing, brand driven growth approach.
It looks like businesses are being driven by constantly delivering improved profitability…… and in the absence of growth, relying on cost cutting….year in year out!
At TrinityP3 we constantly see these arbitrary cost cutting problems and brand investment decisions being decided by finance and procurement….since when did they become the experts?
If you need to drive efficiency and effectiveness in marketing spend, structure and processes, get professional help…..don't screw up your brand's future.
Once your brand has gone over the precipice it's very hard to turn around and get back to the summit.
You can read more on how TrinityP3 assists with setting key performance metrics and helps set and justify marketing budgets here.
References:
Special Report 'Profit Ability ….The Business Case For Advertising' (Andrew Challier and Dr Nick Pugh of 'Ebiquity' and Matthew Chappell of 'Gain Theory', 2018)
Les Binet and Peter Field, Media in Focus: Marketing Effectiveness in the Digital Era, IPA, June 2016.
Want more articles like this? Subscribe to our newsletter: