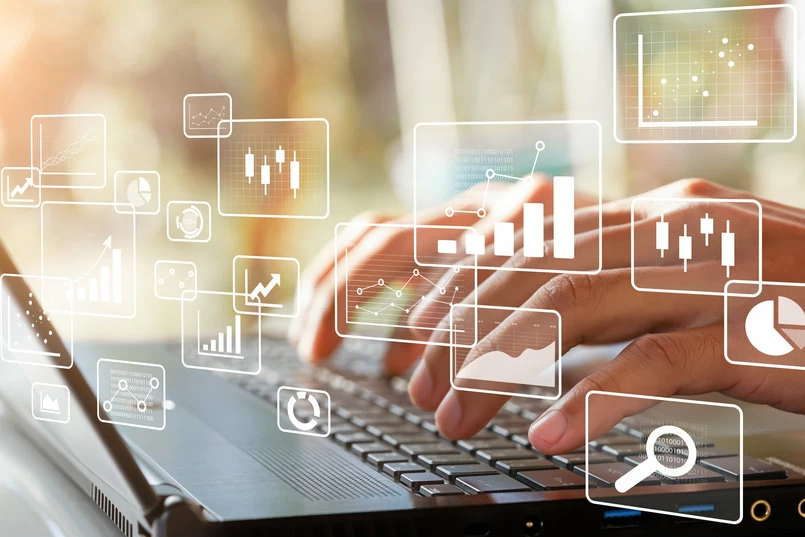 This post is by Jane Ractliffe, Co-Founder & Managing Director of Standard Media Index, a global provider of real time advertising expenditure data, a business she co-founded in 2009. A former Media Editor of Australia's national newspaper The Australian, Jane's background is in media, having been a business journalist specialising in the sector for 15 years.
Advertisers have never had reliable ad spend data against which to benchmark their ad spend, but that's just another gap in the ad spend data market that SMI has now filled, as SMI's Jane Ractliffe explains
It's wrong by ten to 15%, but as it's wrong for everyone we can live with it.
It's a common refrain typical of the many, many conversations I've had with advertisers about the issues with brand-level advertising expenditure estimates and how they can be improved, or alternative data provided.
But it remains a sad fact that in today's data-driven marketing world of Australia's top marketers continue to rely on pure estimates of advertising expenditure for competitor data.
Even worse, this 10 to 15% range for inaccuracy refers to estimates for Television advertising which is considered the most reliable. This is because the TV networks provide their inventory logs to the estimators so they at least know the correct occurrence of each ad.
But what level of accuracy is acceptable for brand-level estimates in other media?
Is a 20% level of inaccuracy OK? 30%? The hardest media for any estimator to tackle is Digital given the large number of ads served directly to individuals (how do you begin to measure that?) and the sheer volume of web-based inventory.
Most advertisers can see the very high degree of inaccuracy for their own Digital media investments and therefore know to be skeptical about the Digital estimates for any competitor-level detail.
So here's the conundrum: do you rely on these ad spend estimates and use them to inform multi-million dollar media investment decisions?
Or do you instead try and find more accurate data on which to base these decisions?
To make this transition marketers first need to accept that real brand-level detail of ad spend are a Utopian dream that will never exist.
That's because no marketer will allow their individual brand's ad spend to be made available to competitors. So that's it. There's never, ever going to be truly accurate brand-level detail. That's the reality.
But let's not give up.
Let's try and find ways to ensure advertisers have better data on which to base these important decisions.
At SMI we've worked with our media Agency partners to develop a robust alternative: it's not as detailed at the brand level (remember SMI aggregates real payment data so we can't show individual advertiser ad spend) but it is more granular and – more importantly – accurate at the Category-level.
Online Video ad spend for all Categories? Programmatic ad spend for all Categories? Street Furniture category ad spend? Yes it's all available today.
And one of the main benefits of sourcing data directly from the media Agencies payment software is that each month SMI can provide accurate Category-level ad spend for all 50-plus media sectors, many of which have never before been able to be measured in this way.
Examples include Subscription TV, Social Media, Search Media, Regional Press and even Regional Radio. All data is like-for-like (i.e. there are no trend breaks) and as it's actual data it provides a hugely reliable benchmark for all Category spending.
Improving category data within digital media
But SMI and our Agency partners have been especially focused on improving Category data within the Digital media given the constant calls for greater accuracy in this media.
There's numerous reasons why estimators have such difficulty measuring advertising expenditure in Digital but the key issue they face is trying to understand how the Digital advertisement was purchased.
This wasn't such an issue even seven years ago when Digital advertising was still mostly bought on a cost per thousand, or CPM, basis. Back then the estimators could estimate a CPM-based rate and apply an audience figure (depending on the audience measure agreed) and instantly come up with an amount spent.
But the Digital world has changed significantly since then from a buying perspective due to the introduction of performance-based buying. This is where an advertiser is charged for the ad based on a number of occurrences, which could include a cost-per-click, cost-per-view, cost-per-landing and the list goes one.
I've since seen more than 20 `cost per' options. So even if an estimator saw an ad on a Digital website it can't begin to know how it was bought, so it can't begin to estimate its value.
And the problem is only exacerbated by the growth of programmatic trading, which is where ads are traded in an automated fashion via computers and often using an `exchange' market where ads are auctioned each millisecond.
So even if an estimator could differentiate the source of an ad on a website between an ad bought directly from the publisher or bought through a programmatic exchange, it again faces the issue of not knowing the performance criteria or CPM applied to the transaction.
Such is the complexity of Digital media the estimators have had to limit the inventory they're interrogating and so only estimate Digital ad spend for `Display' style advertising (banner ads) and – in Australia at least – that's limited again to Display advertising on six main Digital publishers.
But in the CY2018 period alone, SMI received payments for 1,110 Digital publishers and/or their websites. As everyone knows, there's a huge long tail in Digital media which means the only possible way of gaining a true insight into this media is via the Agency payment software.
So to try and provide more visibility on this incredibly complex media we first worked with our Agency partners throughout 2013/15 to upgrade the payment software so they could specify the Ad Formats for all Digital payments (Video, Display, Audio, Native etc).
This means we can now see Digital Ad Format ad spend for all major Digital publishers and categories. See the Video ad spend trends for the market's four largest categories spending in the image below:

More recently, the growth in Outdoor media led us to work with the Agencies to `turn on' the same function for Outdoor so now the Agencies are also specifying Outdoor Ad Format ad spend (Static vs Digital ad spend) for all Outdoor sectors and product categories.
And we recently launched a new feature so we can now provide Digital marketers with accurate detail on how many of their competitors are active each month across each part of the Digital landscape (ie in Search, Social Media, Programmatic, Video Sites etc).  We can also show them their category's average spend in each of these sectors each month.
SMI is also working with ad monitoring group Big Datr to provide more accurate brand-level estimates for those companies that will always need an estimate of competitor ad spend. SMI contributes it's product category data to the collaboration, ensuring that at least these estimates are based on the true market reality.
Meantime, SMI is already delivering ad spend data that can better inform media investments, especially in the Digital media. National marketers no longer have to "live with'" estimates of ad spend. There is a strong alternative.
Media continues to be the single largest budget item for most advertisers. But media has changed significantly. Find out about our media solutions here
Want more articles like this? Subscribe to our newsletter: