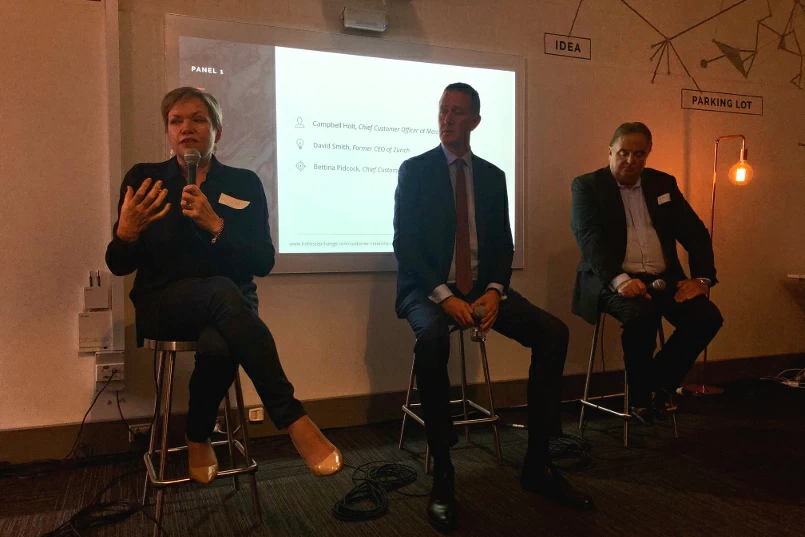 This post is by Anton Buchner, a senior consultant with TrinityP3. Anton is one of Australia's leaders in data-driven marketing. Helping navigate through the bells, whistles and hype to identify genuine marketing value when it comes to technology, digital activity, and the resulting data footprint.
"OMG, then we shouldn't be using data anymore?" I hear you ask.
Well, maybe the chase for data-driven utopia may be purely a misleading cul-de-sac where continual car crashes occur.
Maybe you don't need to be a one-to-one organisation in terms of actually understanding consumers completely with data.
Because at most touch-points you don't actually have the data to predict their action (as it's irrational). Or you have disconnected systems which means the right data isn't being connected within your technologies to realise the opportunity and create an amazingly tailored experience.
"Heresy", I hear you shout
Well, consider your business system, digital ecosystem, and data flows.
Not what management believes them to be. Not what your teams identify as the delivery process. But what they actually deliver in terms of an experience when a consumer decides to act.
Instead of delivering amazing, one-to-one experiences at the right time (which is in theory what you have been striving to create for many years now), you may be upsetting and disappointing consumers. Resulting in tension, frustration and negative brand advocacy.
The solution: be careful what you mean by customer-centricity
I recently attended the Building Customer-Centric Cultures Event. Put on by StepChange in Sydney, where two panels of leaders explored how businesses can build a customer-centric culture.
They revealed powerful insights into customer-centric cultures and processes, at a time when Australian Royal Commissions into Financial Services and Aged Care Quality and Safety have called for a cultural revolution and for specific sectors to act in the "best interests of customers".
The panel included:
Cambell Holt, Chief Customer Officer at Mercer Financial
David Smith, FormerCEO of Zurich
Bettina Pidcock, Chief Customer Officer at QBE Australia and New Zealand
Brittany Wong, Head of Demand Generation at SafetyCulture
Tim Burrowes Founder & Content Director Mumbrella
Benjamin Galea Group Marketing Manager at BaptistCare
Christopher Zinn, Founder, The Determined Consumer
And one of the fundamental points that emerged, was around the definition of what customer-centricity actually is.
The speakers agreed that in today's tech world it actually means getting the basics right in a fundamental way:
Thinking about business from your consumer's perspective, but not always building it around what the customer is demanding (as this may be unprofitable)
Delivering on the basics within a consumer's standard journey
And if possible, (and they emphasised if), deliver above expectations where appropriate, and where possible
But they generally agreed, that it doesn't mean you have to chase 100% of a customer's data profile. Nor get blind-sided by focussing on the latest and greatest technology.
They highlighted these points when thinking about customer-centricity:
Lead from the top to influence the culture, drive desired behaviour, and create customer-centric conversation
Build 'voice of customer' (VOC) approaches to unite research, social listening and customer care feedback. Bettina Pidcock stressed to utilise all channels to gather feedback and act on it in small ways to solve basic frustrations. Hence, designing and refining the customer journey to get that basic experience right.
Encourage and reward consumer-focussed, solutions-oriented behaviour from front-line staff
Utilise data to identify product and service trends for better service or new product development. But you don't necessarily need a 100% view of data on the consumer to launch it. Christopher Zinn referenced the way Aldi goes about their business and mass communication that has created an 'Aldi' tribe of advocates.
Identify proven good practice and follow it. Brittany referenced how they've modelled some of SafetyCulture's activity on Canva to help identify and utilise technology to build better working processes for staff.
And finally, to be careful not to 'over-listen' to customers.
I'll pick up on this last point
When we have discussions with business leaders and marketers about customer-centricity, it often becomes a fine line as to how customer-centric an organisation should or can actually become.
And what strategies, structures, processes and behaviours actually need to be changed.
We need to constantly remind ourselves that consumers act in strange ways. On impulse and gut feel. And often against what they actually say.
Hence the 'say versus do' dilemma is a tough one to crack when approaching customer centricity with or without data.
A lot of people talk about wanting to eat healthier, but in reality, we don't eat enough quality vegetables.
Australian focus groups revealed that moving the cutting bar on the Glad Wrap pack was a good idea, but when it hit stores the magnitude of complaints was overwhelming and Glad Australia quickly changed it back to the original design.
And just last month, we saw the collapse of one of Australia's most high profile start-ups launched in 2009, shoe retailer, Shoes of Prey, founded by Jodi Fox. According to Michael Fox, CEO, there was a yawning gap between customer intent and actual behaviour, saying, "while our mass market customer told us they wanted to customise…what they were really consciously telling us and what they subconsciously wanted…..were effectively polar opposites."
There's often a paradox at play
People still want what others have, and may not want to invest time in creating products themselves. Even though all the right signals and trends would say that personalisation and customisation should deliver successful outcomes.
So be careful when talking about customer-centricity and data. Be careful in terms of what you should, versus can, versus will do to evolve.
We all know what Henry Ford once said about "faster horses".
Is your marketing strategy supporting the business goals and objectives? Find out more about our qualitative and quantitative approach here
Want more articles like this? Subscribe to our newsletter: