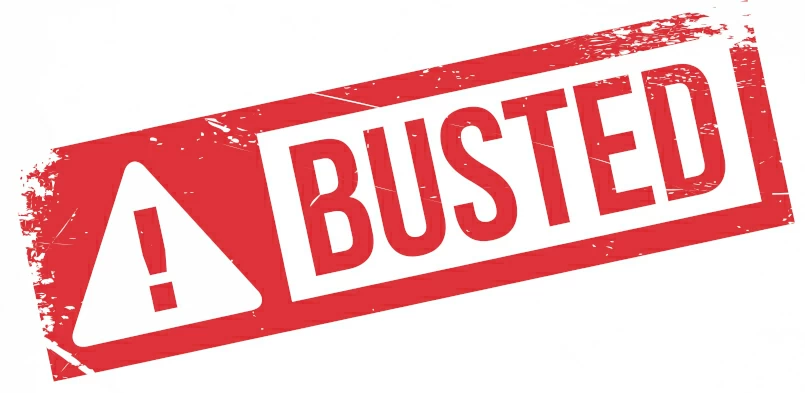 This post is by Anne Miles, founder of Suits&Sneakers, a collective of some of the industry's best strategic (the suits) and creative and tech talent (the sneakers) and is an advocate for changing the marketing and creative process to remove unconscious bias.
I was curious. I hear a lot of dissatisfaction about the marketing and advertising industry and I'll admit I had my own fair share of comments about how broken I thought it was too. So, I was curious… what is it that marketer's really want? What is a myth and what is a reality? What are the answers to some of the industry's biggest questions? I ran a very basic survey of 200 marketers, and got some very interesting insights. Here's the overview of the results to respond to some key industry myths.
This survey looks into where the industry thinks the best talent lives, how they want to manage payment terms, what is the ideal make up of the perfect service provider, do they use online (crowd sourced) services, do they do more in-house than external, do they work on retainer or by project, are they happy with their current service providers, does the industry have payment issues with their suppliers? What does the ideal future model look like? What do marketers love about their industry and what are the real issues they face?
Myth 1: The best talent is in big ad agencies
Big ad agencies still faired in the top three, but most believed that independent talent was the highest scoring. Mid sized agencies faired well in second place. Interestingly the Big Four Consultancies were seen to have less experienced talent than the in-house marketing department, which puts a question over why they would be engaged.
In terms of using crowd sourcing services such as Freelancer/Fiver/ODesk/99 Designs, they didn't fare well at all with a massive swing to suggest the talent there is inexperienced and not to par. The myth that the big ad agencies have the best talent can surely be BUSTED. That explains why the big agencies hire independent talent to win their pitches for them so often (which of course I don't mind at all as a resource!)


Myth 2: The industry is notorious for being bad payers
Over 65% of the industry claim to have no real issues with payment terms and seem comfortable they can usually pay on time. A significant number believe that their terms don't match the supplier terms though causing some challenges at just over 17%. Part of the problem issues seem to be around the marketer only thinking about payment once in the middle of a job and sometimes finding out there are no funds in the business with 12% in the same boat on this.
Fixed cashflow makes big projects difficult for 17%. Let's say that with well into two thirds of the industry as good payers, but those few that do have issues could well be the bigger brands that engage more of the industry, and those with some issues still represent a large combined percentage, we might have to call this one PROBABLE.
Seems a timely reminder for everyone to take stock of this one since it is preventable. It was a close race with nearly 41% of those surveyed preferring some kind of safety net escrow service for payment and 53% wishing to leave things as they are. Additionally a huge preference is to bill in two 50% payment instalments as well.

Myth 3: Effective work is the most preferable
As a marketer and strategist completely focused on producing effective work above all else it came as a big shock that the need for effective marketing only ranked number 4 in the total mix of needs at 50%. The top three ranked include a guarantee of quality at just over 69%, reasonable costs without wastage at nearly 65%, and having an objective support to talk to and to help guide them at nearly 62%.
The service experience of a big agency was well down at 26% and award wins well down at 4% with process and account management considered more important. Looks like this myth is BUSTED.

Myth 4: The industry is moving to brands resourcing in-house
The majority of marketers resourced creative in-house with some independent specialised projects as support with nearly a 30% share. Secondly, 17% claimed they produce creative totally in-house without support with a combined total of nearly 50% of the industry.
Using a creative agency with some independent support came in at just over 16%, hiring an agency by project at 14% and the retainer agency lowest at 12% other than those very few who claimed they don't do marketing at a surprising 4.62%. In this instance it looks like the majority resource in-house and therefore this myth is CONFIRMED.

Myth 5: Clients will leave their service providers at the drop of a hat
Is there loyalty to service providers? Is this something they consider often, or are they generally happy with who they have? Looks like the majority are quite happy in fact and nearly 50% felt this way. As behavioural economists will tell you it is apathy that is the biggest obstacle to change, and this is also reflected in the fact that just under 22% said that they didn't think about it too much and figure their providers are fine enough.
Those considering options or quite dissatisfied make up just over 16% in total. Passionate advocates for their providers hit nearly 14%. So, with the majority in the positive this myth is BUSTED. There is either loyalty, apathy or some may not know the options out there but all the same it looks like most are happy or happy enough. No need to panic as a service provider, although you never know which bucket your client/s sit in!

Myth 6: The timesheet is here to stay
With most big agencies reported to be reliant on the time sheet model and often using time sheets as a way to justify their value, the question is whether clients actually get billed by time sheet. Is the retainer model still heavily weighted or is it a fixed price project quote that rules the roost?
With a massive swing to fixed price quotes up front over 59% and the next best a combination of billing methods at just under 22%, retainers are overshadowed at around 18% but are still the top third most common. The time based model at hourly rates is low, just under 8%. Share of profit under 2%. What wasn't evident in this survey was those that negotiated a fixed quote up front but then expected refunds of any savings and providers to wear over-runs.
The timesheet is likely still to be the main way that agencies determine their profitability and with focus on downscaling talent to maximise the hourly return, you know my view on that from previous discussions and the impact on ageism. If agencies are working to a fixed quote by project then the exciting thing is that a focus on efficiency, as opposed to hourly extraction rates, is coming and the best talent might swing back into the bigger agencies.
For those clients who expect refunds after the fact, those time sheets become the validation for filling those short falls to justify billing at full project cost too. Regardless, it seems like the timesheet isn't the way that clients are billed but given this bigger issue with how agencies use them on project based work, I'm going to call this one PLAUSIBLE (for now).

Now for the big industry questions…
Big Question 1: What issues are marketers facing as a collective:
Working through the commentary in the survey and extracting the unprompted comments to tally up the over-riding themes of concern, we can see these top 10 issues:
Category or specialised expertise and/or lack of real insight or understanding of the client 12%
Budget not matching scale of what is to be delivered 10%
Agency overpromise or lack of transparency/integrity 7%
Budget spent on areas that don't reach the creative, or general overcharging 6% and creative watered down or not appreciated 6%
Not enough time 5%, over focus on awards/TV commercials/creativity for the ego of it all 5% and attribution models flawed, focus on short term wins and/or over focus on data 5%
Legacy methods and processes and/or lack of innovation 4% and downscaling of talent expertise & lack of experience 4%
Big Question 2: What does the ideal creative provider look like?
The survey showed us what mattered the most to marketers, but what does their ideal service provider actually look like? With many online services starting to enter the market and the old model of ad agencies under question, curiosity drives this question. It seems the ideal model is one where there is a guarantee of quality for reasonable costs without wastage, with an objective voice to support them and effective work (despite rating effectiveness lower initially).
As a business coach to the advertising and production industries I'll admit I predicted this some years back and that is why I started Suits&Sneakers as an alternative model that delivers on all these factors. Nice to be validated, but there is room for the existing agencies to change model in order to retain their relevance and to survive in this challenging time in the industry. I read somewhere* in the past that for every person employed in an ad agency there are 17 other people in the industry employed as a result. So, I care greatly that we all keep going and support each other to retain our value.

Big Question 3: What is it that marketers love about the industry?
Unprompted comments brought up these themes. Glad there is something so positive to finish up on.
Innovation, range of options & possibilities 19%
Creativity, great work or great ideas 18%
Great talent and/or more specialised talent becoming accessible 15%
Good people & human connection 8%
Diversity of work or unpredictability/excitement of change 6%
There you have it. The myths, the warts and all, including the passions and what keeps us going.
*If you know where I read this data about the ratio of those in agencies and how many industry jobs they support please share!
How aligned is your marketing team with your organisation? We bring best-practice thinking to bear in delivery of improved marketing performance. Find out more
Want more articles like this? Subscribe to our newsletter: