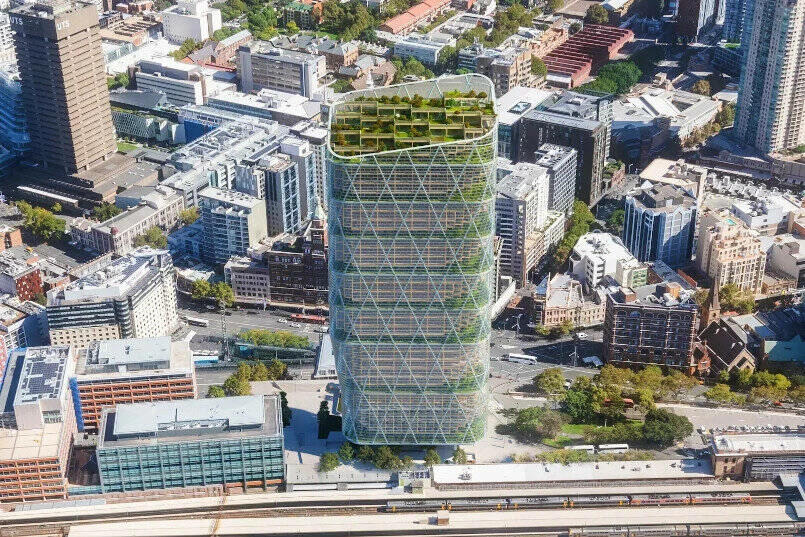 This post is by James Zipeure, Global Group COO, co-founder of Exact.A.I and media industry stalwart. 
Listening to prognosticators describe the future of media and advertising is great for playing buzzword bingo: "Agile", "startup-like", "digital-fitness", and "streamlined tech stack" are my favourites. Big-tech imitation is the sincerest form of flattery it seems.
But even as industry leaders pin their hopes on "digital- and data-first" futures, there are immediate issues to deal with.  Agencies especially hit by the worst recession on record are in "survive or die" mode. Those in better shape are deeply worried about margins.
With staggering amounts of work in their legacy structures, all are urgently working on rationalising resources and cutting costs while trying to project a positive disposition.
After a recession, clearly only the fittest will thrive.  In his MediaVillage article Forget 'The Agency of the Future.' Fix 'The Agency of Today'  Trinity P3's Michael Farmer advises agency leaders to focus less on grand visions and take a pragmatic look at the here and now.
Otherwise, he warns: "the agency of the future will remain a perpetual possibility in a world of speculation…. with even more underpaid, overworked and understaffed junior employees, relegated to execution and admin rather than creative productivity".
If media and advertising continue to copy big-tech, post-pandemic resourcing will involve more centralisation. Atlassian, for example, is sticking with plans for a mega-campus at Central Station in Sydney, while keeping work-from-home options. There are echoes of this in WPP's Australian "campus" model and operational standardisation across agency brands.
So should agency leaders be growth-orientated or conservative?  Should they double down on centralisation strategies and risk their agency independence? It's useful to look back at past recessions and see what defined the ultimate winners and losers.
Recovery success is down to approach, not market conditions
Between 1980 to 2000 most developed economies experienced multiple recessions of varying severity but with common patterns in recovery. In 2010 Ranjay Gulati, Nitin Nohria and Franz Wohlgezogen from the Harvard Business Review examined how recessions impacted organisations in Roaring Out of Recession.  
Of 4,700 public companies researched 17% didn't make it, they went bankrupt or were acquired.  Of those still trading, recovery from a brutal downturn was tough and laborious.  Around 80% struggled to regain pre-recession growth and profit rates for at least three years after the downturn, and just 9% flourished to outperform rivals or make better margins than before the recession.
The researchers placed businesses into four categories according to their approach:
Prevention focused: adopting defensive tactics, more concerned with loss mitigation and minimising downside risk than competitors.
Promotion focused: more offensive tactics, including acquisitions, culture and development aiming for upside benefits.
Pragmatic: a variable mix of both defensive and offensive tactics.
Progressive: an optimal combination of defensive and offence tactics.
Prevention: a poor cure for recovery
Prevention focused businesses focused on policies to reduce operating costs, streamline business portfolios, reduce full-time employees and preserve cash.  Centralisation became mandatory and finance teams were tasked to make decisions on cuts and changes, usually with little thought of organisational strategies for post-recession growth.
Gulati , Nohria and Wohlgezogen found this created high levels of pessimism, a lack of trust and disempowerment among impacted employees. This actually reduced not increased efficiency, while reducing innovation, productivity and customer satisfaction to boot.
Finding and keeping new talent in this climate also proved difficult, so these companies were in poor shape to regain traction when market conditions improved. Companies who relied on reducing FTEs had just an 11% chance of recovering to pre-recession levels.
Promotion: betting on post-recovery growth
At the other end of the scale were promotion-focussed businesses.  These organisations further split into two groups.
The first group were acquisitive market leaders able to drive investment, who kept looking for discounted prospects.  Their long term strategies attracted new talent and assets, and bought market-share at a discount in preparation for market recovery.
This strategy had its risks. For example, in the 2000 recession, Hewlett-Packard made what was at the time the world's biggest-ever acquisition, buying rival Compaq for USD$25Billion. The burden of uniting two huge organisations left senior management over-stretched, weakening the quality and productivity across much of the business.  As consumer spend lifted, HP's market share slid and has never recovered.
The second group were businesses who emphasised people investments, specifically around culture and development.  These were great when they augmented other business strategies, but proved less so when they formed the core.
For example, they had an unforeseen restricting effect on both defensive and offensive strategies, so businesses became destabilised.  Dogmatic "we can survive anything" and "innovation will save us" beliefs spread across organisations, and clear early warnings such as customers cutting budgets were ignored due to laissez-faire attitudes. Delusions of grandeur persisted even as market share fell and clients demanded lower prices.
Even now, promotion-focused organisations are still often completely blindsided by poor financial results.
Is centralisation offensive or defensive?
Spurred on by recession, businesses often centralise more operational, administrative and non- commercial departments to try and lower operational and staff costs.  To many in the media and advertising industry, this kind of centralisation seems logical and pragmatic. Conversely, decentralisation feels less intuitive, even risky, but is this true?
In 2017, Harvard researchers overlaid U.S. Census data from the 2008 recession with business sales and profit data, employment levels and other performance metrics across major industries. In a working paper Turbulence, Firm Decentralisation and Growth in Bad Times they revealed that decentralisation was connected with increased levels of performance in both tough and recovery market conditions, and that aligning employee expertise with the right task and decision made businesses more effective.
Effective decision making allowed continued optimisation and investment across every corner of the business, which reduced operating costs permanently, even as demand returned. In most cases, the right decision-makers were middle managers, not senior leaders.
To be clear I do not believe decentralisation is the hard and fast answer for a media and advertising industry in desperate need of economies of scale.  But with media holding groups long committed to fully centralising many parts of their businesses, many of these financial and efficiency pitfalls have already started to play out and risks are increasing during the current pandemic.
A McKinsey business efficiency report in 2011 recognised this dilemma.  Centralisation vs decentralisation suggested that one of three critical pre-conditions should be met before centralising:
Is centralisation commanded?  Ask whether the company has a choice,  or is it a short-term solution implemented by shareholders or the board.  If no:
Does centralisation add substantial value?  Is there both significant financial and operational value?  10% or more to profits or market capitalisation? Often analysis only looks for financial savings in the year ahead, ignoring productivity factors such as administration, corporate memory, technology constraints and process structures. If no:
Are the risks low? Thorough analysis often fails to find sufficient financial or other benefits for centralisation, although certain parts of the business are more likely to deliver cost savings at low risk.  Payroll for example, is a generic service with no impact on commercial flexibility, staff motivation and retention is best left to senior managers making key operational and growth decisions.
According to McKinsey "Any centralisation proposal that does not survive at least one of our three questions should be abandoned or redesigned."
What lessons can media and marketing learn?
Gulati, Nohria and Wohlgezogen's research proved that successful businesses have a more pragmatic or progressive approach to recessions. Cost-cutting, operational changes and redeployment of staff cutting should be highly selective, and businesses should balance redundancies or "right-sizing" against maintaining skills and culture for future growth.
Obvious as it seems, this multi-pronged strategy has been the downfall of many established organisations.  Getting it right demands not just the best management but a productive, committed workforce behind them.
As the economy remains constrained and unemployment keeps increasing, sales will continue to decline and it's likely agency growth strategies will be put on hold for short term financial relief. With the pressure on, many are also moving ahead with staff rationalisation while others remain divided on how to proceed.
In Australia reduced agency staffing may be inevitable as the Jobkeeper subsidy is wound back, so flexible hours, remote working and new technology to increase potential productivity at home will be relied on heavily. Will this be enough to give agencies headroom to invest and how do we keep employees happy?
It doesn't have to be a shot in the dark. Exact A.I. recommends agencies properly measure workforce productivity, using the right software tools to measure and track work, and finally use automation to replace low-value human work. This allows agencies to understand capabilities and unlock potential, even as resources become challenged.
Or to put it another way "be data-led", "optimise at scale", "intelligently automate". Perhaps big-tech buzzwords indicate some of the answers agencies need for their current models and challenges, not just their future ones.
Want more articles like this? Subscribe to our newsletter: