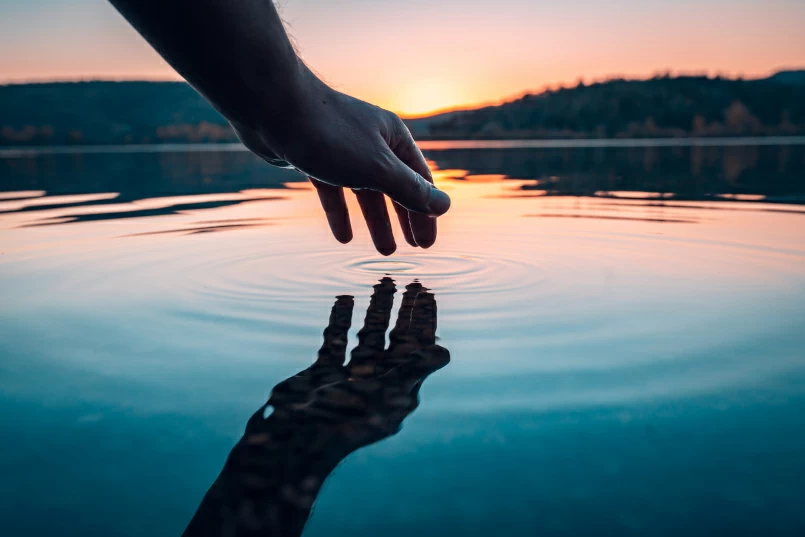 This post is by Darren Woolley, Founder and Global CEO of TrinityP3. With his background as an analytical scientist and creative problem solver, Darren brings unique insights and learnings to the marketing process. He is considered a global thought leader on optimising marketing productivity and performance across marketing agency and supplier rosters.
This year has been a time of personal and professional reflection. Rather than jumping onto aeroplanes to travel to the next location and the next meeting somewhere around the world, I have been safely at home. Instead of looking forward, which I have spent more than two decades doing as I have built my business, TrinityP3, I was looking back. And I came to the realisation I had a confession to make. A confession to all of those people who had been following me and supporting me over the years, I needed to explain something quite personal and profound.
But to look at this year first. It has been a challenging time in business.
For some of our friends and colleagues, the challenge was how to maintain disrupted supply chains and rampant consumer demand.
For others, including me, it was how to maintain a viable business when cashflow and the sales funnel collapsed seemingly overnight. I remember one week in mid-March when more than 80% of our current projects went on indefinite suspension.
One of the bright spots, I have witnessed as an ex-medical scientist, is how smart governments and businesses listened and embraced recommendations of medical science and took the requisite steps needed to flatten the curve and, in some cases, appear to eliminate the virus., responding quickly with solutions, including vaccines, which will be put to the test.
I say this because many years ago, I turned my back on medical science as a career and chose advertising. I chose to become a copywriter. My parents were quietly mortified that I chose to turn away from 'potentially curing cancer' and chose to write ads instead. But I did it because I realised how much I believe in the power of marketing and advertising to make a difference.
When marketing is at its best, it is incredibly powerful. Not only to build brands and businesses but to change opinions and behaviours. I love seeing great work that makes a difference. It validates my decision many years ago. But it also reinforces the importance of the work we have been doing at TrinityP3 for almost 21 years.
When I left the advertising agency world, it was with the desire to make marketers and their agencies work more productively and effectively together. In that time, I have had the profound privilege to work with hundreds of marketers and their agencies. I have been invited into these relationships to assess, advise, and sometimes adjudicate in the issues and problems that arise.
It is a fairly unique role in the marketing, media and advertising industries, and one that I have treated with the utmost respect and import. My measure of success has always been to make the relationship better and more productive and sustainable than before.
One of the few downsides of the position I have is the danger of thinking that problems are all that there is. And while maintaining commercial confidentiality, I have tried to share the issues and problems we have observed and their solutions with others so that they can learn and hopefully avoid the same situation.
But it has become apparent to me that perhaps many have seen this sharing of the issues and challenges facing the industry – issues around sustainable agency fees, media transparency, outdated tendering processes and more, as simply criticism.
So, here is my confession. If over the past two decades, I have appeared to be overly critical it is only because I believe in marketing as a power to change the world.
When you are passionate about anything, you want it to be the best it can be. There are naturally many challenges and obstacles that are placed in the way of marketing being outstanding and remarkable. But I do not believe we should simply accept the compromise. If it is worth doing, it is worth doing right.
When Peter Drucker said "Marketing is not a function, it is the whole business seen from the customer's viewpoint" I believed him.
So, my undertaking to you and this industry we love is this: while I will continue to speak my mind and share the observations and experience of what is working and what is not for marketing, please know that it comes from my passionate belief in our work to powerfully shape the industry across the world.
In return, I commit to lifting my eyes from the task at hand of helping marketers and their agencies find ways to improve performance and productivity on a regular basis to also acknowledge the terrific work being done and the milestones being achieved.
After a year like 2020, I wish you all a safe and happy holiday season and look forward to working with you in the New Year and the year to come. And thank you for hearing my confession.
TrinityP3 has developed a suite of products aimed at increasing your marketing performance to achieve improved business outcomes. Find out more here
Want more articles like this? Subscribe to our newsletter: