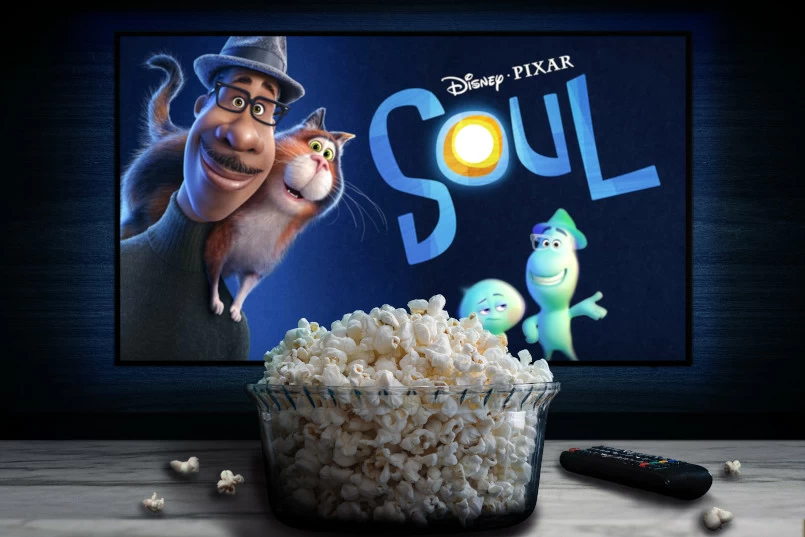 This post is by Darren Woolley, Founder and Global CEO of TrinityP3. With his background as an analytical scientist and creative problem solver, Darren brings unique insights and learnings to the marketing process. He is considered a global thought leader in optimizing marketing productivity and performance across marketing agency and supplier rosters.
Over the holiday period, a new movie from Pixar/Disney dropped into the streaming channel, titled 'Soul'. 'Soul' is not your typical kiddie fare. The story deals with death, the afterlife, life purpose and mentoring. It was the last one that particularly caught my attention, considering we have launched a Marketing Mentor program last year. By the way, it is a terrific film with a great jazz soundtrack, if you are looking for something to stream.
But what I was particularly interested in was how mentoring was portrayed in the film. The reason being is that there appear to be some myths about mentoring that just are not true when it comes to the Marketing Mentor program. Issues like: What makes a good mentor? What happens if you get a mentor who is not the right fit? When is it best to get a mentor?
The 'Soul' Story
Joe Gardner (Jamie Foxx) is a middle school music teacher, who seeks to reunite his soul with his body after they are accidentally separated just before his big break as a jazz musician. This is something he has being waiting for his whole life. It is his purpose for living. But his soul is mistaken for a soul mentor and paired with a soul named 22 (Tina Fey).
He's supposed to help her find a spark, a passion that she'll want to pursue on earth. Without a "spark" 22 can't move on. But since she has no desire to live life on earth, Joe offers to help her find a "spark" in exchange for taking her place on earth.
Check out the Soul Trailer.
Why have a mentor?
In the film Soul, 22 needs to find their spark. The thing that gives their existence purpose and meaning. Mentoring works like that. Having someone who is willing to give their time and attention to you to listen to where you are and share with you their experiences, without an agenda, other than helping you find your way. In the Marketing Mentors program, the mentees found help and advice from the mentors they had chosen. You can read their feedback here.
But don't just take my word for it, hear from the cast of Pixar's Soul as they talk about the mentors that changed their lives.
Finding the right mentor
As we learn more about 22 in the film Soul, we get a series of cutaway scenes where she drives soul mentors like Mother Theresa and Muhammad Ali to the brink of insanity. In fact, 22 had some fairly impressive mentors including:
Vincent van Gogh
Copernicus
Leonardo da Vinci
Marvin Gaye
George Orwell
Babe Ruth
Joe Ranft
Jack Kirby
Harvey Milk
Marie Černá
Maya Tsosie
Stephen Hawking
Herman Jakobs
Nelson Mandela
Johannes Gutenberg

Jan Kowalski
Abraham Lincoln
Catherine the Great
Joan of Arc
Thomas Edison
Amelia Earhart
Confucius
Eleanor Roosevelt
Ts'ai Lun
Marie Antoinette
Mahatma Gandhi
Johnny Cash
Harriet Tubman
Grace O'Malley
Anna Kowalczyk

Pawet Jankowski
Balogh Tamás
Marie Curie
Aretha Franklin
Petar Jankovic
Muhammad Ali
Albert Einstein
María Izquierdo
Jiří Svobada
Archimedes
Martin Luther King Jr.
Pablo Picasso
Emine Demir
Mary Johnson
Mike Oznowicz
Some fairly impressive mentors there. And yet, none were right for 22. In the end, it was a middle school music teacher named Joe Garner that was the right mentor. It is interesting, that the right mentor may not be the biggest celebrity, or the most famous, or even the most experienced. The right mentor is the one that is right for you. This is why we made sure that the mentees get to choose their mentors with the assistance of the Mentor Cloud AI, who recommend people to you. After all, who better to choose a mentor than you.
It is a feature of the Marketing Mentor program that many mentees (and mentors) appreciate because some have shared with us that previous mentor programs they have been attracted to for the 'celebrity' names, were disappointing either because they were never matched with a celebrity or because when they were, they found that their mentor was too busy to take the time they needed.
Is it time for you to find your marketing mentor?
The Marketing Mentor program is a community of people working in marketing, media, advertising, design, in fact in the widest definition of marketing in Australia and New Zealand. The purpose of the program is to bring together people who want to be mentors or who are looking for mentors, or even both. You can read all about it here.
There is no start date you have to sign up to and no defined meetings on certain days and certain times. That is for you and your mentor or mentee to work out together once you have chosen each other and connected.
Plus, you decide how long your mentor relationship lasts. You may just want one meeting or regular meetings for months or even years. It is up to you and your mentor or mentee to decide. Your membership in the Marketing Mentor community is up to you.
Because there is no start date, it means the start date is today. What is stopping you? All you need to do is to click here if you want to be a marketing mentor? Or here if you want to find a marketing mentee?
Want more articles like this? Subscribe to our newsletter: