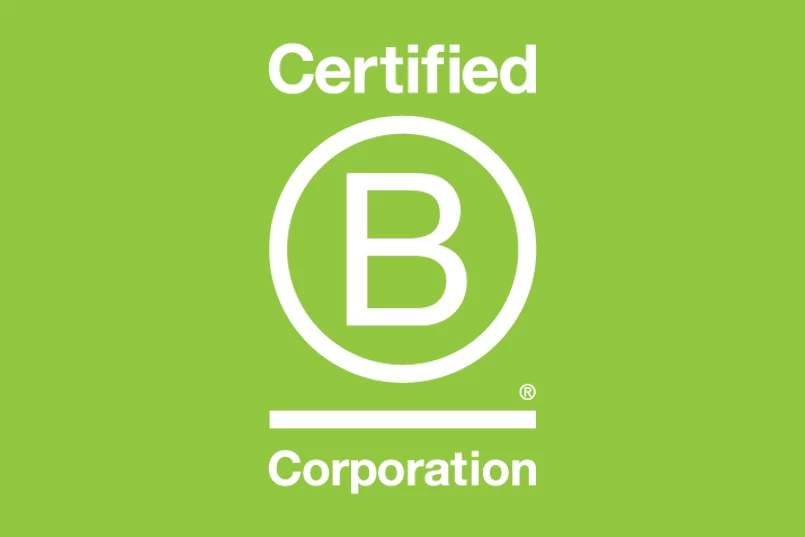 Rob Shwetz is a senior business leader with more than 20 years of experience in executive roles across media and publishing. Rob is a B Corp trained B Consultant, works at board level and advises on business model innovation in the start-up space.
As we face the challenges of addressing climate change, social inequity and changing expectations for how we govern businesses, it's clear that employees want to work for sustainable companies, customers want to buy from ethical brands, and investors want to support responsible organisations.
B Corp certification is evidence that your business is committed on all three fronts. It proves your business meets the highest global standards of social and environmental performance, public transparency and legal accountability to balance profit and purpose.
B Corp certification is also good for business. Certified B Corporations are in the box seat to attract and retain young talent, build trust with ethically-minded consumers, and reduce reputational risk. B Corp certification will also help you to create a more sustainable supply chain and improve your access to capital in the green economy.
You can download your free white paper on the topic here. Or read on. Here's how B Corp principles will bring value to your organisation.
Attract Next-Gen employees
Millennials will make up almost 75 % of the Australian workforce by 2025. To attract them, your business needs to be part of the solution. According to a 2016 Cone Communications study, Millennials want to work for companies with strong social purpose and sustainability policies and will hold their employers to account.
Millennials have a strong voice in driving corporate strategy and agendas, and their influence will continue to grow over time. B Corp certification is fast becoming a must-have for businesses that want to compete for the top millennial talent.
Retain top talent
Attracting the top talent is one thing. Retaining your best young performers is quite another. Be under no false illusions — Millennials and Gen Z employees expect their employers to maintain high sustainability and social responsibility standards and will walk out your doors if their expectations are not met. The Deloitte Global 2021 Millennial and Gen Z Survey found that 36% of Millennials and 53% of Gen Zs would welcome a change of employer. This can have a disastrous impact on your employee turnover costs.
Employees of B Corps are proud of the company that they work for, creating common ground around a purpose that is beyond the work itself. Working for a B Corp is also providing the added benefit of building the skills and capabilities of the future, particularly in sustainability. So embedding B Corp principles in your organisation is a powerful way to keep your top young talent content at your organisation, help them future proof their careers, and positively impact your organisation's bottom line.
Win more customers
Sustainable, ethically sourced products and services are becoming increasingly important to Australian buyers. And the gap between intent and action is closing as more customers act on their principles — whether that's making decisions about the next shirt or jeans they are going to purchase, to choosing what goes into the shopping trolley at the local supermarket, through to selecting a new supplier in the workplace.
B Corp certification will show customers that your company is more than just talking when it comes to protecting people and the planet. It's the ideal trust mark for customer decision making and will help your business or brand secure a competitive advantage.
Innovate your supply chain
Transparency and sustainability are not just good for people and the planet, they're also good for your pocket. Almost all (99%) CEOs of companies with revenues of 1 billion USD or more consider sustainability to be essential to their organisation's success.
Use B Corp certification as a key catalyst to innovate your supply chain to reduce operating costs, boost efficiency and increase sustainability.
Reduce reputational risk
In an environment where social media allows for negative views and opinions to be shared globally within seconds, a business's reputation can change quickly. Mistakes happen, but the consequences of poorly managed blunders can have wider business impacts. Even with a decision-making framework in place to manage risks, the reputational damage from operational mistakes can be substantial.
A perception persists that there is a lack of a common framework to align strategic, operational, and tactical aspects of reputational risk management. B Corp can significantly reduce the risk of reputational impact with an inherent framework that aligns the entire organisation around key principles and ethics.
Improve access to capital
Perhaps one of the most overlooked, and potentially most valuable benefits of B Corp certification is better access to capital — in both quality and quantity. Over the last few years, there has been a growing acknowledgement that there is an inherent risk in not engaging with the climate crisis and not creating a sustainability strategy to address those urgent demands.
The financial markets have recognised the need to move beyond lip service to CSR and towards genuinely sustainable finance. Most recently, the AFR reported that total assets overseen by ethical investment funds on behalf of Australian investors leapt 30 per cent in 2020 to be worth $1.28 trillion, accounting for 40 cents of every professionally managed dollar.
As more and more funds move into sustainable investments, fund managers and investors are increasingly using B Corp as a screening tool to check if a potential investment fits with their investment strategy. So, when it comes to funding, B Corp status is a trust mark in sustainable investing and could be a deal-clincher.
Businesses can play a strong positive role in the fight against climate change. But if you're not part of the solution, you're part of the problem — and your customers, employees and investors are watching. B Corp certification proves your organisation's credentials as a force for good. And smart companies know that what's good for people and the planet is also good for business.
Want more articles like this? Subscribe to our newsletter: