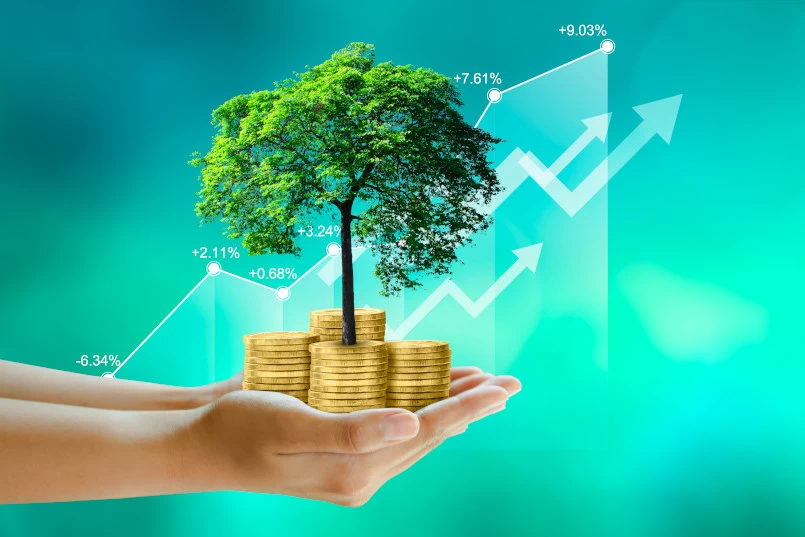 This post is by Chris Arnold, a Doctor of Business and co-founder of CONNECT 2 (the UK's leading business to community engagement marketing agency) and a specialist in communal economics. 
A slogan on an inner city wall reads, "There is no status quo anymore", it was not referring to the 70s rock band.
This current period has been called the "Age of Disruption," and quite rightly. We are seeing dramatic change across all fronts, some positive and some negative but all challenging conventional thinking.
Climate change is having a detrimental affect upon communities all across the globe from crops to flooding to water shortages and it's predicted that within 12 years the effects will be so dramatic that it will create significant changes to our daily lives, even in the comfortable West.
The fundamental problem is consumerism. The more we consume, and as parts of the world like China get richer they start to consume like the West, the more damage we do. It's a vicious escalating spiral. And at the heart of it are the big brands.
No industry has been bit harder by change than marketing, and whatever the rules were before it's certain they no longer apply.
The era of push marketing, just disrupting consumers in their tracks and pushing a sales message in their face, is a dead methodology, now you need to win their hearts and minds in new ways.
What you do, not what you say, is the new challenge but so is the way you communicate it. Online is so crowded now even with a big budget you get lost and that cat video will always be more interesting than your video. With so much competition for consumers' attention, especially Millennials and Gen Zs, brands are struggling to get attention.
The traditional proposition is now driven not by planning but by the consumer. They are now dictating the agenda and top of that agenda is ethics. From environmentalism, human rights, animal welfare to community, brands need to demonstrate that they are more than just money sucking leaches, exploiting people and the planet for profit. To win trust you need to have values. And values you live by.
Those that can demonstrate they are good will be the successful brands of the future, those that don't will be the next Bhs or Woolworths.
Many of the big brands that played at ethics through CSR, which was often PR spin, now realise that it's not about what you say, but what you do. And in today's over connected world consumer communities are quick to challenge hype and tell the real truth to each other.
A 12 year old in Oldham or Ohio can bring a brand to its knees with a single post. This really is the age of the customer is king and he'll behead you if you don't give him what he wants.
On the positive side, from plastic bags to food waste, from turning out lights to driving electric cars or car sharing, the consumer has responded with enthusiasm. However, we continue to be hypocritical consumers, "Do as I say, don't do as I do." How many have stopped using plastic straws but continue to drink soda or water from a plastic bottle? Or buy ethical fashion then pop into Primark? Buy vegan sausages from Waitrose, and then drive off in a gas guzzling 4×4 only to store them in a gas guzzling deep freeze for 3 months.?
But even so, endless research shows that consumers want to be more ethical and therefore expect brands to uphold the same values, if not go beyond them. Today's modern consumer wants the brands they buy to have a positive impact on the world. They can no longer trust the politicians to do anything, so now it's the brands they look up to.
FASHION + ETHICS
Fast fashion is a massive contributor to land fill – over 11m tons of textiles are binned in the US alone annually – not to mention sweat shops and the environmental cost of producing the clothes – to make the average T-shirt takes 700 gallons of water!
Canadian fashion brand Preloved are recycling over 100,000 sweaters a year, keeping them away form landfill.
Budget fashion retailer H&M are now selling more and more items, up to 1/3 of stock, made from recycled materials, some even made from old plastic bottles. They are also championing organic fabrics, jute, lyocell fibres (made from trees), recycled wool, polyester and cashmere and ECONYL, a 100% regenerated nylon fibre made from fishnets and other nylon waste.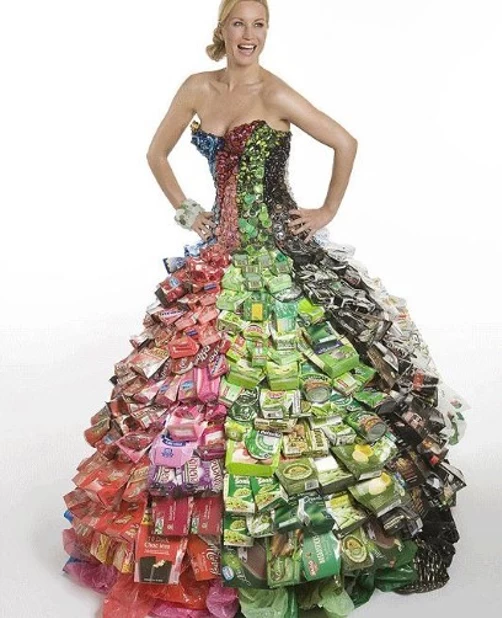 Additionally, they are starting to educate consumers about how to look after clothes and reduce the impact environmentally.
You can't write about fashion without mentioning Patagonia, the ultimate ethical fashion brand. Not just concerned with environmentalism and workers rights they are now embracing the ethics of tax, channelling tax savings into green causes in response to Trumps failure to support green initiatives. Acts like this continue to make them a favourite among consumers. Meanwhile GAP are closing stores.
Shoe brand TOMS is famous for donating a pair of shoes to a child for every pair sold and to date, they have donated over 60 million shoes to children in poor parts of the world. For some brands that would be enough but now they are also supporting schemes to provide clean drinking water, eye services, and even safe birth kits.
In the UK, M&S leads the way with its PLAN A, recently updated to PLAN A 2025. While M&S continues to champion ethical production, improve workers rights and reduce environmental waste they are also focusing on their consumer communities, believing that they have a responsibility to society at home. Ambitiously, they want to make a million lives better from mental health to age related loneliness. We are starting to see brands cross over into the areas traditionally dominated by charities.
THE GROWTH AND POWER OF CONSUMER COMMUNITIES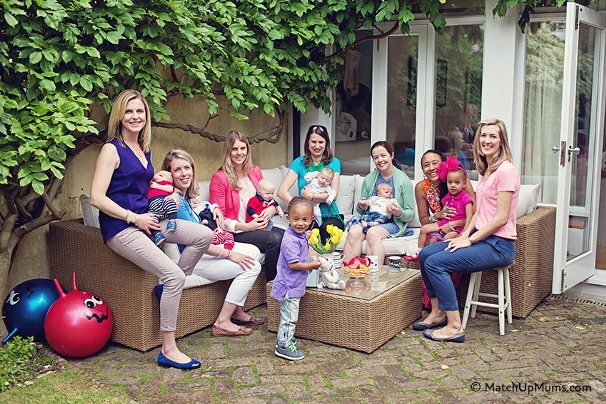 As consumer communities are starting to become a new focus for brands, especially for bricks & mortar retailers, as 90% of their customer base comes from within a short distance, how they connect is a new challenge.
Progressively local communities (there are many types of definitions of community) connect via private network platforms and social local. All this is beyond the normal reach of advertising and social media teams. While 45% of a community may be using social local (locally run Facebook sites) less than 4% may be on the brands social media platforms. Brands need to be invited in, they can't push their way in, but more importantly to win hearts and minds they need to adapt their marketing from a communication strategy to a delivery strategy – giving the community what it wants, not expecting it to want what it gives.
As much as most consumers dislike and distrust banks, TSB has led the way in its community support and engagement, championing local heroes and causes. This can create far greater brand advocacy and loyalty than traditional advertising, digital or social. More importantly it creates word of mouth and there is no more powerful advertising than that.
Engaging communities (business to community engagement – B2C2) is an area few have successfully managed and as a specialism it is still in it's infancy. Hardly any brand has a senior role to cover this area but by 2025 it'll be a common title.
But it is the ultimate way to deliver the message about corporate purpose.
THE CHANGING VALUES OF FMCG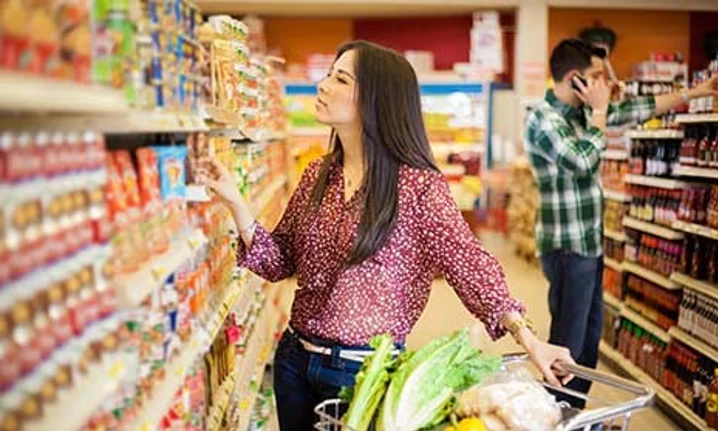 No consumer area has undergone as much change and embrace ethics as FMCG.
 "Our goal is to improve the health and well-being of every community we touch," is the mantra of P&G. They have come a long way since the days of Sunny Delight.
But whereas 10 years ago, when applying a sustainability agenda to a brand could cost you, now it gives it a marketing advantage and greater profits. Both P&G and Unilever have proven the case that "doing good is good for business"
Unilever says that its sustainable brands grew 46% faster than the rest of the business and delivered 70% of its turnover growth.
Both Unilever and P&G have been investing for over a decade in changing the whole approach towards business, a slow process that is now paying off. It takes great leadership and vision to make giants change direction.
Unilever has had a major influence in reducing worker exploitation throughout its supply chain of over 70,000 suppliers, using its power of influence for good
The Unilever Sustainable Living Plan has been in operation since 2010 and set ambitious targets to decouple Unilever's growth from its environmental impact, while increasing the company's positive social impact.
Social benefit is also integrated into education, Unilever's programmes on hand washing, sanitation, oral health, self-esteem and safe drinking water has reached over 600 million people
Meanwhile, P&G believe they can be a force for good and a force for growth, and are "taking a more deliberate approach to delighting consumers," to quote P&G's Chairman, President and CEO, David Taylor.
"Consumers expect the brands they trust to deliver superior performance and to also help solve some of the most complex challenges facing our world. Our global reach, our understanding of the five billion consumers we serve, and our innovation capabilities give us a unique ability to make a positive difference."
Their new programme, AMBITION 2030, focuses on supply chain, employees, society ad brands and seeks to address two of the world's most pressing environmental challenges: finite resources and growing consumption.
But for any brand to deliver ambitious goals they need to work in partnership with governments, NGOs, charities and communities globally. A good example is Kraft Heinz and Lego.
Hunger impacts nearly 800 million people worldwide, so to make a sustainable difference in the fight to eliminate global hunger and malnutrition, Kraft Heinz have partnered with non-profit organisations, like Rise Against Hunger, to help delivering 1 billion nutritious meals and micronutrient powders that deliver essential vitamins, minerals and iron to people in need by 2021. Already they are positively impacting the lives of millions of children around the world.
There are 68.5 million people displaced worldwide, among them are 25 million refugees, half of whom are children. The Lego Foundation has recently partnered with Sesame Workshop and given them $100m over 5 years to bring play place learning to refugee children in Syria, Bangladesh and other areas. Early childhood learning (especially in the first 7 years) is essential to kids development, yet less than 3% of humanitarian aid goes towards education.
While many big brands are already on the road to making a real difference some seem to be oblivious of the changing values of consumers
You can act now (become an agile adaptor and innovator), talk about it (suffer from active inertia) or do nothing (be in denial). There really isn't any other choice. The successful brands are the ones facing the future, forcing change and acting now. The laggards will soon find themselves isolated and even boycotted by consumers if they are not aligning their values to those of the consumer – it doesn't work the other way around.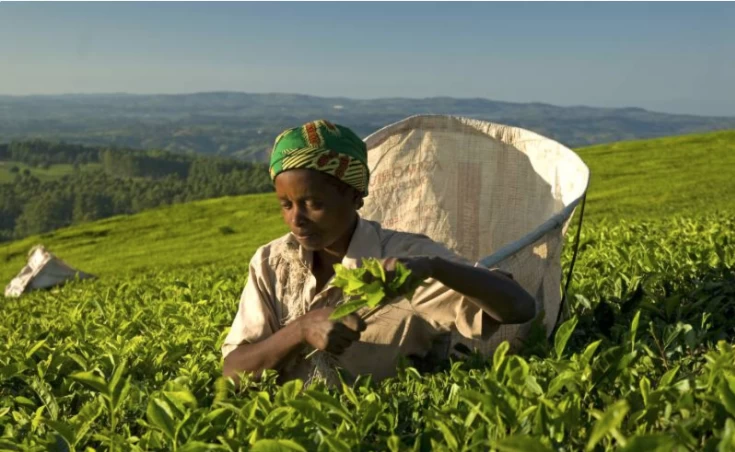 The tea industry is facing declining sales, even if it remains the most common drink after water (70,000 cups are drunk every second) as we switch to coffee, and alternative teas like herbal or fruit. But now it's facing a more significant threat – claims of worker slavery and abuse, a practice that has gone on for decades but has only come to light recently through charities like the Fairtrade Foundation.
As consumers become aware they may well ask why only half of tea brands have signed a pledge to stamp it out? It certainly narrows the choice for consumers between which brand to buy, given the more ethically minded ones a significant advantage.
The question is, why did it take a charity to force the issue? Surely the brands should have tackled it first?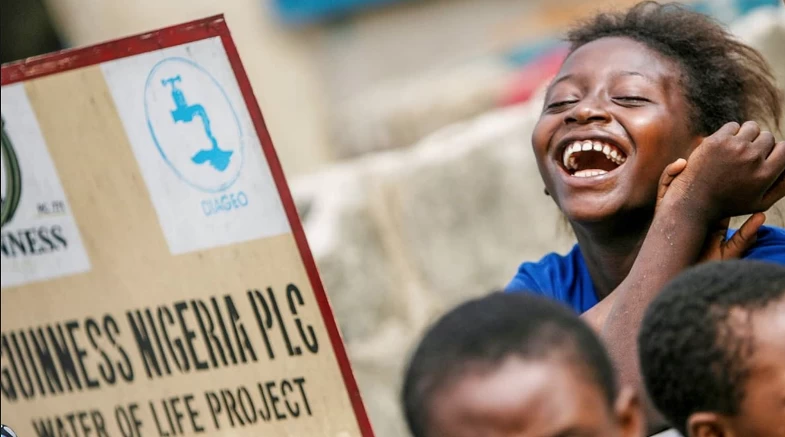 Meanwhile Diageo's Water of Life programme has been working since 2006 to help give people access to safe drinking water and sanitation to millions of people across Africa. Water of Life has helped more than 10 million people in India and in 21 countries in Africa.
They also have a women's empowerment programme, and have supported over 390,000 women through initiatives such as education and skills training. In 2018 alone, their community programmes reached over 164,000 women.
But their CSR work is not just in less deprived areas of the world, their Stay Yourself responsible drinking campaign ran across 14 European countries, targeting students in colleges. The quirky campaign has been massively successful and well received by colleges and students.
When brands use their power and influence for good, it can change society, lives and deliver real good.
THE ETHICAL DILEMMA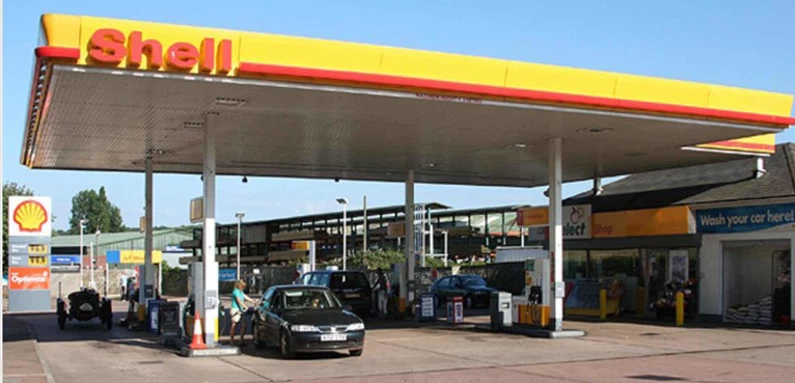 Some brands are stuck between an economic hard rock and a green place, consumers want to consume, but they also want the companies to be more ethical and take responsibility for them, and there is no greater area of consumer hypocrisy than oil.
Over 63% of the cumulative global emissions of industrial carbon dioxide and methane up to 2010 is linked to just 90 companies, many household names, most in the oil business. You could fit all their CEOs on a single electric bus, or in 90 gas guzzling limos.
Half of the estimated emissions were produced in the last 25 years, in a period when we have been well aware of the consequence of greenhouse gases. All this was driven by consumer demand.
If BP, Shell, Exxon and others announced that as oil was bad for the planet they were immediately going to stop selling it there would be a massive global backlash, with millions marching through the streets.
As the sales of electric cars increase, and it's predicted they could overtake petrol cars by 2025, oil companies are desperately moving into the domestic energy market, Shell has already bought the biggest independent home energy company in the UK and Germany, First Utility, and announced they are moving into the domestic energy market.
The automotive industry has been slow to embrace new technologies through the 90s but over the last 19 years R&D has rocketed. However, despite all the investment, cars like the Ford Excursion delivers just 13 miles per gallon, making Ford the target of many claiming green wash.
VW, and other car makers, exposed over fake figures has left few trusting the car industry to be honest or act in the interests of the environment while they keep making money.
Currently, Ford builds over 120,000 vehicles a week and when you add them all up on the road, they account for a massive 400 million metric tons of carbon dioxide per year. And that's just one manufacturer.
Tesla (founded in 2013) has come from nowhere and is now valued at more than Ford (founded in 1903) and General Motors at $53.5 billion.
Swedish car maker Volvo has announced that it plans to only produce hybrids or electric cars within the year.
So while FMCG brands are embracing the consumers desires for ethics, when it comes to cars we still have a long journey to go.
Another bi-product of oil is plastic and the plastic ocean problem is not new, it's been growing dramatically for over a decade, but it took a TV show to make people wake up. (I wrote an article on it 6 years ago.)
But who is to blame? Consumers for throwing their rubbish into the seas and rivers? The governments of India, China and South America (the main source of soft plastics) for failing to provide a refuse service? Or the brands for making the products and selling them in plastic containers?
Brands will argue that in some cases they have no choice, you can't sell Coca-Cola in a Tetrapak. Or can you?
The plastic issue has demonstrated that the real power of change actually lies in the consumer, and certainly not the politicians who either side step the issues, organise another conference with long term targets, or do plain denial like Trump.
When the consumer reacts, and even threatens to boycott brands on mass, the brands can either ignore them at their peril or listen.
More proactive brands like Adidas have embraced recycling with it's UltraBoost shoe range, made out of plastic found in the ocean, working in partnership with Parley for the Oceans. Each shoe uses the equivalent of 11 plastic bottles. They have already sold over 1 million pairs (that's 22m less bottles in the ocean), proving there is a real consumer demand.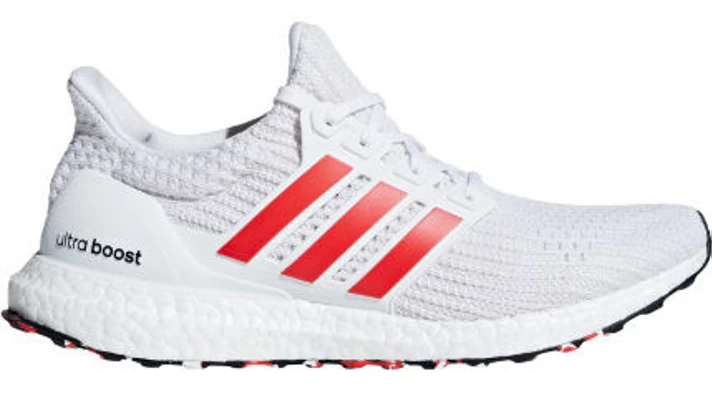 Many brands have now promised to try and reduce plastic packaging, some promising to eliminate it completely, other, like Head and Shoulders (P&G), are using recycled ocean plastics. But how many of them were doing this before the consumer applied pressure? The answer is very few. The approach of most brands is keep doing what you are doing until someone stops you or they see it hitting the bottom line.
Hellman's mayonnaise (Unilever) only started using free-range eggs in 2008 after several retailers, including the Co-op, refused to stock the product because of links with factory farmed chickens. After the change they ran a campaign claiming how ethical they were to be using free-range eggs!!
THE TOBACCO INDUSTRY IS FINALLY COMING TO AN END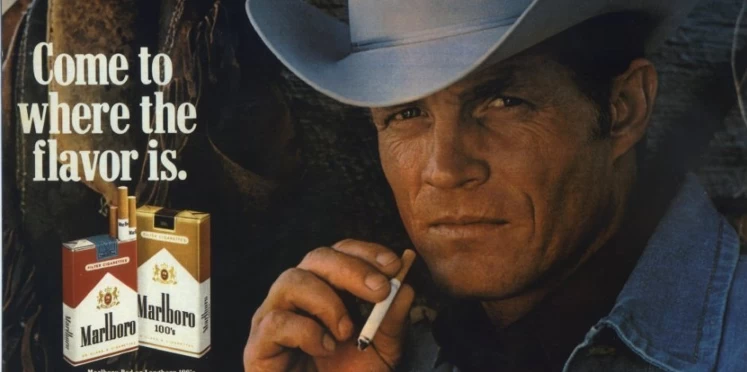 "Like a cancer patient, the tobacco industry has now admitted it's days are numbered," wrote one commentator.
It's one industry that has seen the writing on the wall, above staff smoking by the fire escape. No other industry has had to reinvent itself as dramatically as the tobacco industry has to.
Once the icon of the icons, every celebrity once had a fag in their hand. Ronald Regan even promoted Chesterfield once.
Philip Morris International's (PMI) vision of a smoke-free future may sound commercially suicidal – a tobacco company with a mission to stop selling cigarettes as soon as possible by replacing them with smoke-free products. You may well think they have got religion, but PMI believe it is the right thing to do (PMI has 15% of the market, about 150 million smokers.)
As a business they are being very brave and facing a reality, it's a dying industry and unless it reinvents itself it will vanish. The good news is that by starting afresh means they can build a more ethically based business.
30 years ago you would never imagine reading this on their webpage, "smoking cigarettes causes serious disease."
PMI's strategy stands out as one of the bravest and most realistic of any brand, yet they could have skirted around it but didn't. More brands, should take note. Honesty wins consumer trust.
FROM CSR TO CORPORATE PURPOSE
While corporate ethics use to be the remit of CSR, a token spin that rarely had much to do with the real ethos of the business, that has changed.
As Lord John Browne, former CEO of BP said in his book Connect, CSR was an experiment that failed and that brands need to "radically connect with society to stay relevant." This has moved the agenda to Corporate Purpose – the reason WHY you are in business, just delivering shareholder value does not win over consumers or create brand loyalty.
Many new players are all about the ethics, Bulb was set up to provide green energy at a low price and now has over a million customers.
The FMCG market is awash with new ethical brands, from snack bars and drinks to plant based products to cleaning products, doing good is proving to be good for business as they steal away slices of the big brand's market.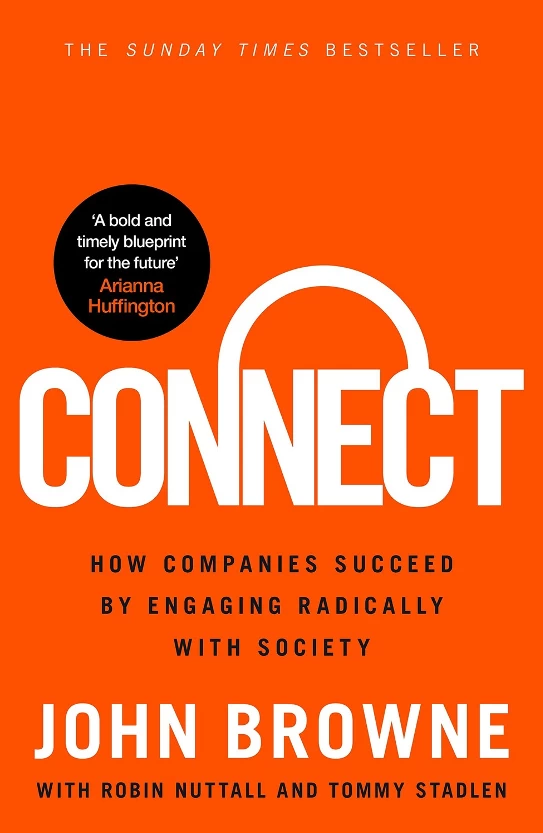 The issue with some big brands is they are trapped in an economic cycle that really defines their purpose as "maximising shareholder value". Being more ethical is only a strategy when it delivers more income.
A the 'concerned conscientious consumer' and consumer communities use the dollar in their pocket to make a difference, not just a purchase, the competition for that dollar is forcing brands to re-evaluate and change their thinking, especially as brand loyalty is something the Millennial consumer is less likely to have.
63% of consumers claim to buy on belief and value. Meanwhile most wouldn't care if 77% of big brands vanished tomorrow (Havas research) and 50% will boycott a brand at some point.
Additional research by Havas shows that brands that have real purpose have outperformed the stock market by over 200% over the last decade.
While the consumer shares some responsibility, are big brands doing enough and could the power of consumer communities force them to do more or does it need to come from the politicians?
David Attenborough, recently said, "In the end the important actions can only be taken by big business, industry and by politicians".
He believes that consumers can only create significant change by convincing business, industry and politicians to act on the public's concerns.
And there lies the gauntlet.
Is your marketing strategy aligned to your company's sustainability policy? Do you measure and optimise your carbon emissions? Find out how we can help
Want more articles like this? Subscribe to our newsletter: