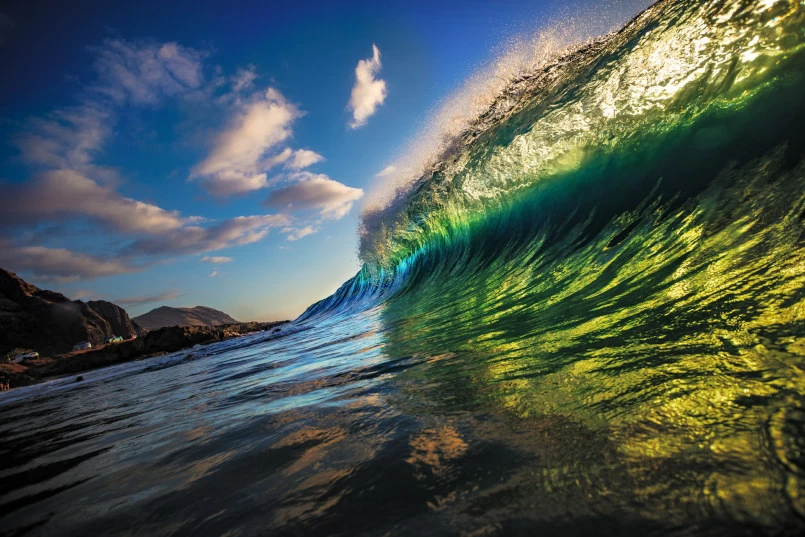 This post is by Chris Arnold, a Doctor of Business and co-founder of CONNECT 2 (the UK's leading business to community engagement marketing agency) and a specialist in communal economics. 
Ethical consumer spending has hit record levels,so it's no wonder brands are turning their attention to the lucrative, growing ethical consumer markets.
Add to that, Capgemini research shows that the majority of consumers want brands to display their purpose and give back to society and the community.
Meanwhile, CMOs are looking at cause-related marketing to win hearts and minds.
"Due to the pandemic, the world of marketing has had a reset and is finally getting the ethical message."
Oceans – a Business Concept
First, if you are not familiar with 'oceans' thinking in business strategy, here's a top line.
Red Oceans are markets that are highly competitive, lots of players so hard to make a killing.
A Blue Ocean is an unexplored territory in an uncontested market space, they are new markets, few players, so masses of opportunity.
These can be any kind of market from clothes, food, toys, tech, cosmetics, etc…
The concept of oceans was created in 2004 by W. Chan Kim and Renée Mauborgne, professors at INSEAD, who wrote the book 'Blue Ocean Strategy'.
Green Oceans are a new concept and specific to the new growing markets within sustainability, from environmental issues to fairtrade and healthy options and many other areas considered ethical, like electric cars.
It taps into a growing ethical consumer mindset, be it driven by genuine ethical values or even a desire to be seen to be more ethical.
Ethical consumer spending has hit record levels in the uk, growing to over £41bn
Ethical spending has risen almost fourfold in the past 20 years and outgrown all UK household expenditure.
Ethical food and drink tops the list and includes Fairtrade, organic, natural, plant-based alternatives, free-range eggs, organic meat, etc, with an annual spend of over £12bn.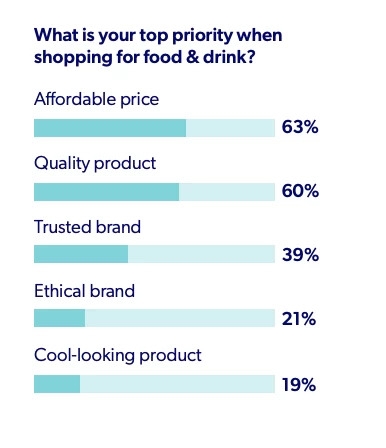 But in a recent survey by StudentBeans, the belief that Gen Z is into healthy and ethical food trends looks like a myth – fast food remains a big part of student life – 94% of students eat fast food, with a substantial 44% doing so at least once a week.
And while veganism became fashionable, for a while, like all fashions, it is now back in decline.
Energy-efficient appliances, technology, boilers, cleaning products and green electricity tariffs have reached over £10bn. Green electricity tariffs are set to break through the £1bn barrier.
Is this a sign of consumers being more environmentally aware? Or simply the fact it's hard not to buy more eco products.
We now spend almost £5bn on eco-transport, mainly electric or hybrid cars and this is set to accelerate with the announcement of a ban on petrol and diesel cars from 2030.
"One of the great disappointments is ethical fashion. Despite consumers saying they want to buy it, they opt instead for cheap fast-fashion retailers. Intent does not match actions."
The area that has undelivered is fashion – ethical clothing annual spend is just £49.9m, less than the weekly spend on women's shoes, which is £62m. While second-hand clothes (upcycling) sales are greater, at over £73m (mainly via charity shops).
Recent research among students is not positive [StudentBeans Shopping Report 2020]. Only 24% listed ethics as important, 65% price.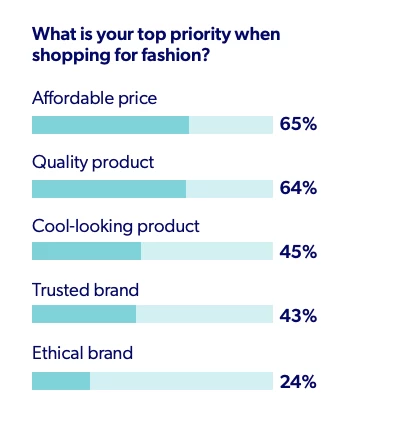 However, women are spending over £800m on ethical cosmetics.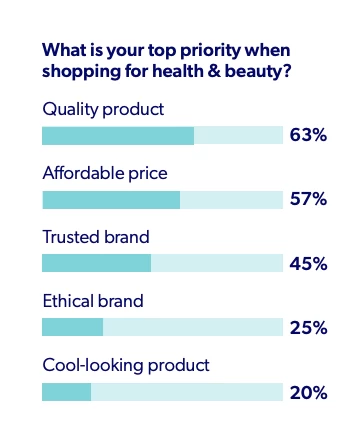 But again, for students, ethics was not high up the list, though 59% of students spend money on health and fitness every month.
The average household now spends over £1200 p/a on ethical items.
TrinityP3 has solutions that address the challenges marketers are facing from strategy development, budget setting, performance metrics, business growth alignment, marketing structures and stakeholder engagement and alignment. Learn more here
Want more articles like this? Subscribe to our newsletter: