TrinityP3 builds strategic business partnerships in order to service our clients and share our next practise methodologies locally, regionally and globally.
Australian Association Of National Advertisers (AANA)
The AANA is the peak national body acting in the interests of Australia's advertisers. We're the voice for brands in Australia, representing a broad group of marketing high-achievers who want to be heard on the issues facing our industry. The member businesses are led by CMOs and other visionary marketers who feel strongly about self-governance, and their right to commercial free speech. At the same time, they understand the need to market and advertise in a way that's responsible and socially aware, reflecting community standards. AANA membership is for people and organisations that grasp the role marketing plays in driving growth and promoting responsible behaviour; and it's for those who care about the future of the marketing profession. TrinityP3 is a member of the AANA.


ADMA IQ Skills Assessment
Is your business undertaking a digital transformation? If so, you need the skills to set your business up for success. An IQ for Business employee skills assessment is the best way to identify skill gaps at your business, so you can prioritise your training efforts where it will provide the best value.
Make sure you have the right people with the right skillsets to bring your strategies to life. A customised employee skills assessment can identify the skills that businesses currently have – and where they are lacking. At IQ for Business, we've developed a framework that can define the skills your team require specific to their roles and responsibilities, determine your business' current skills level and identify gaps.



Communicators Declare
Communicators Declare was founded in November 2019, in order to harness the power of the communication, marketing, media and advertising industries to help humanity transition to a low carbon future. It is a grassroots movements of professionals who care about the future and want to make a difference through their messages, action and influence. They do this by not supporting or working on any projects or initiatives that don't align with the need to mitigate climate breakdown and biodiversity loss, and by raising awareness of both the emergency we find ourselves in and the positive action being taken to address it. TrinityP3 is a member of Communicators Declare as of May 29, 2020


Club Of United Business (CUB)
CUB is a Private Members Club of Australia's Top Entrepreneurs & Business Leaders. The members are accomplished entrepreneurs and the owners of high growth businesses looking to meet others on the same path.
It provides a meeting place to find new business and partnership opportunities, access the combined knowledge of the club, and build valuable relationships with others who share your position and passion for business. TrinityP3 Management are members of CUB Club.


Financial Progression is a firm of Chartered Accountants, whose sole focus is conducting contract compliance audits of marketing services agencies for large advertisers wherever they are based around the globe. We have conducted audits in 27 countries and have team members based in Europe, Asia Pacific, North and South America.
We have extensive experience of the common issues found when operating agency contracts of all types (media, creative, events, PR, sales promotion, brand etc.) and know instinctively where to look for them.
For our clients, the outcome of our work includes: increased clarity, certainty and control over marketing spend; reduced business risk (both visible and hidden); transparency of net cost through reconciliation and rebate clarification; more efficient financial processes; and correction of accounting errors.
We don't nickel-and-dime and we won't nit-pick at the expense of valuable relationships simply to justify our fee. We absolutely 'get it' that client-agency collaborations can be special, close, sparky and dynamic, and that the output can be creative, highly visible and hugely influential. In fact, a big part of our skillset is earning the trust and the respect of your agencies.


Independent Media Agencies Australia (IMAA)
The Independent Media Agencies Australia is a not-for-profit industry association developed and run by independent media agencies. Its purpose is to provide a platform for support and collaboration between independent agencies Australia wide. The IMAA showcases the benefits of working with independent media agencies to clients and provides a voice of the sector.
All IMAA members are verified and checked to ensure only the highest quality agencies secure membership.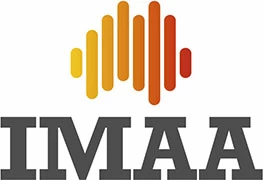 Interactifs ANZ
Interactifs delivers unique 'soft skills' training in professional relationship effectiveness. We teach people in business at all levels and across all functions how to simultaneously be simpler, more direct, courteous and respectful in their dealings with others from colleagues, to subordinates, management, clients and so on.
How? By teaching people how to say what they think and want and use what they feel without being a prisoner to it – This is the essence of the Interactifs Discipline.
The benefits to individuals and organisations are significant gains in productivity, arising from meetings or conversations which produce concrete results more often, in less time and with positive ongoing impact on the relationships between the parties.
A training course with Interactifs is a rigorous way of generating a better return on investment on one of the biggest investments made by any company – that is the time spent by their employees talking and listening to others.


The Mentor Evolution
Say goodbye to short-lived, low impact mentoring programs. Say hello to Mentor Evolution.
The Mentor Evolution is the leading mentoring platform for corporates, SMEs, schools, and associations; leveraging the power of cloud-based technology to connect communities across borders.
With a mission to make mentoring connections accessible to over 100 million users – The Mentor Evolution makes mentoring a breeze with automated mentor-matching, robust communication portals, detailed analytic dashboards, and real-time reporting metrics. Trusted by over 50,000 mentors and mentees in 3,200 cities across 150 countries who have chosen their world-class enterprise platform to harness the power of mentoring for their organisations. It is the Mentoring Platform of the TrinityP3 Marketing Mentor Program.

Standard Media Index
Standard Media Index is the most trusted source of advertising spend data in the market. SMI access actual payments from the world's largest media buying groups, as well as leading independents, and organises it to create clear, granular and easy-to-use databases for our clients.
The databases provide detailed advertising intelligence across all major media, media sectors and advertising formats (ie online video, digital outdoor) and product categories. Premium category data is also available for even more detailed category analysis.
Headquartered in New York, with offices in Sydney, Madrid and London, companies across the world turn to SMI to reveal hidden opportunities and help drive better results. Trinity P3 has access to the Premium SMI data.

The CO2counter
The CO2counter from the Gaia Partnership is an important planning tool that assists environmentally aware marketers understand the carbon efficiency of their media strategy. Media effectiveness has always been measured in CMP (cost per thousand as a dollar value) as media buyers seek the optimize reach and frequency at the lowest possible cost. This focus on a low CMP ignores the inherent carbon waste being created. Using their unique methodology and embedded licensed software the CO2counter allows layering of carbon efficiency across the media planning process to fully understand all media channels to deliver effective campaigns with a reduced carbon footprint.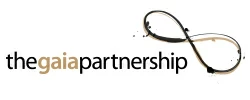 Turnstile
The global sport and entertainment sponsorship market is a $64 Billion industry with no common approach to pricing.
While the industry spins in circles making subjective assumptions, Turnstile is making definitive valuations through a deep understanding of the sponsorship value components.
Turnstile uses actual prices being paid for rights globally to determine real-world market values of the three key components of a sponsorship deal – Benefits, Exposure and Intellectual Property. This unique approach not only provides realistic and quantifiable sponsorship valuations for buyers and sellers, but clear visibility across the three components of value.
Turnstile is being rapidly adopted by the world's leading brands and rights holders and is re-shaping the way the industry thinks about contract values.

In response to the COVID-19 pandemic and the destruction of the local media industry we propose to launch the Viztrade Local Media Fund. The Viztrade Local Media Fund will be established to stimulate the local media landscape and provide brands and organisations with an effective communications channel across premium local media. The proposed fund will be independently managed and regulated to ensure complete transparency and a positive outcome for participating brands and organisations.Through direct distribution across our premium partner network we will facilitate a variety of advertising opportunities that provide a competitive return on investment. Using proprietary technology we have direct access to some of Australia's leading digital media operators and content creators. In a world where most digital budgets are channelled towards big tech giants, our goal is to provide a cost effective alternative and to boost the Australian media economy. The Viztrade Local Media Fund will reward brands and organisations for allocating a portion of their media budget to the fund by providing additional credits to spend across our partner network. It is also our aim to lobby the government to match industry investment dollar for dollar.