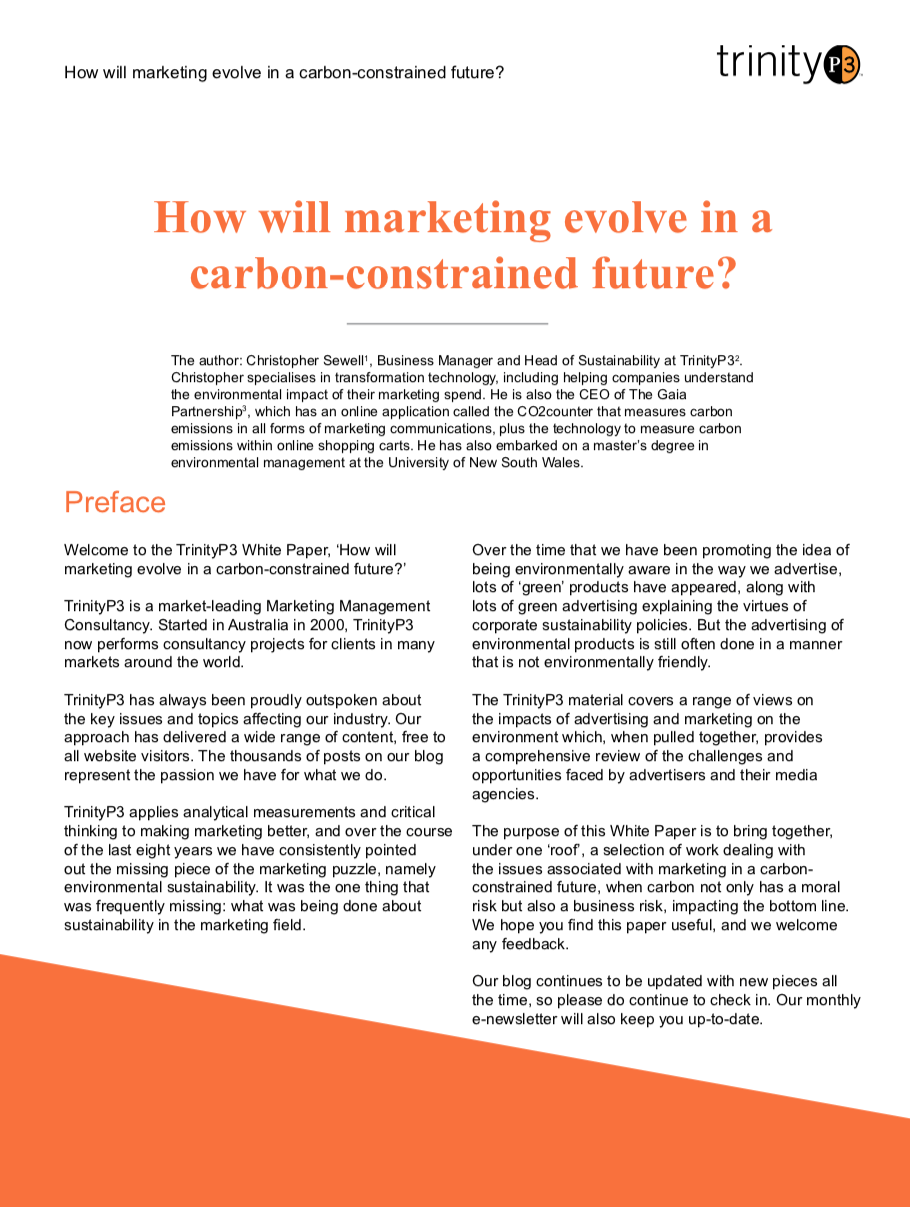 While TrinityP3 have been promoting the idea of being environmentally aware in the way we advertise, lots of 'green' products have appeared, along with lots of green advertising explaining the virtues of corporate sustainability policies. But the advertising of environmental products is still often done in a manner that is not environmentally friendly.
This White Paper covers a range of views on the impacts of advertising and marketing on the environment which, when pulled together, provides a comprehensive review of the challenges and opportunities faced by advertisers and their media agencies. It brings together, under one 'roof', a selection of work dealing with the issues associated with marketing in a carbon- constrained future, when carbon not only has a moral risk but also a business risk, impacting the bottom line. 
Simply fill in your details to download the White Papers.