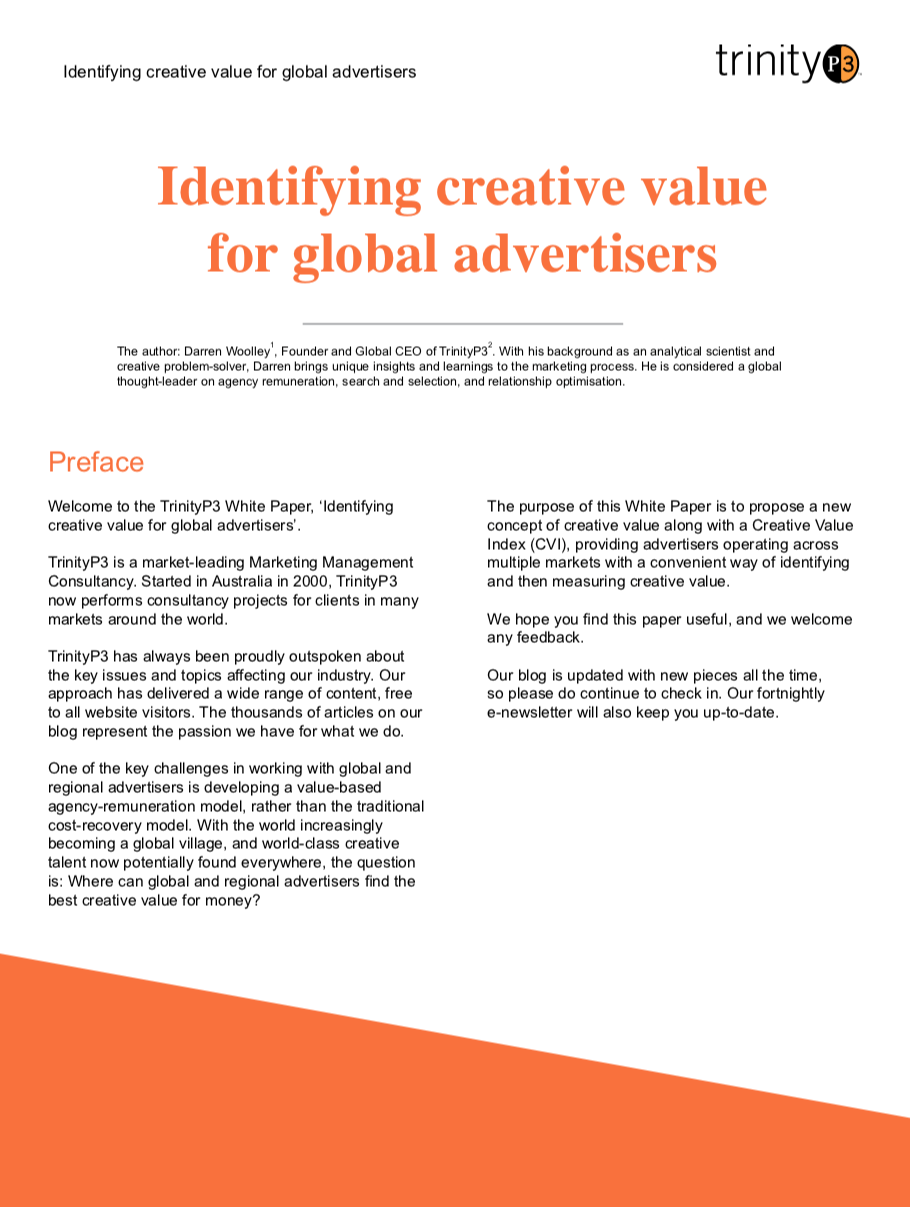 To receive an email link to download this white paper please complete and submit the form below.
The global marketplace is increasingly becoming a global village thanks to the pervasiveness of the internet and growing mobility. The days of 'centres of excellence' are passing, as talent now has the ability to collect into cohorts anywhere in the world. For a global marketer looking to tap into the sources of world-class creativity, the issue is one of not only identifying the location of this creative talent but also the relative cost of assessing their value.
To provide a measure of creative value requires a consistent and recognised measure of creativity and a measure of cost, together producing a Creative Value Index (CVI). By sourcing existing creative and cost metrics, we have been able to apply the methodology to calculate a CVI that allows global and regional advertisers to identify markets offering exceptional value for creativity based on performance and cost.
Simply fill in your details to download the White Papers.