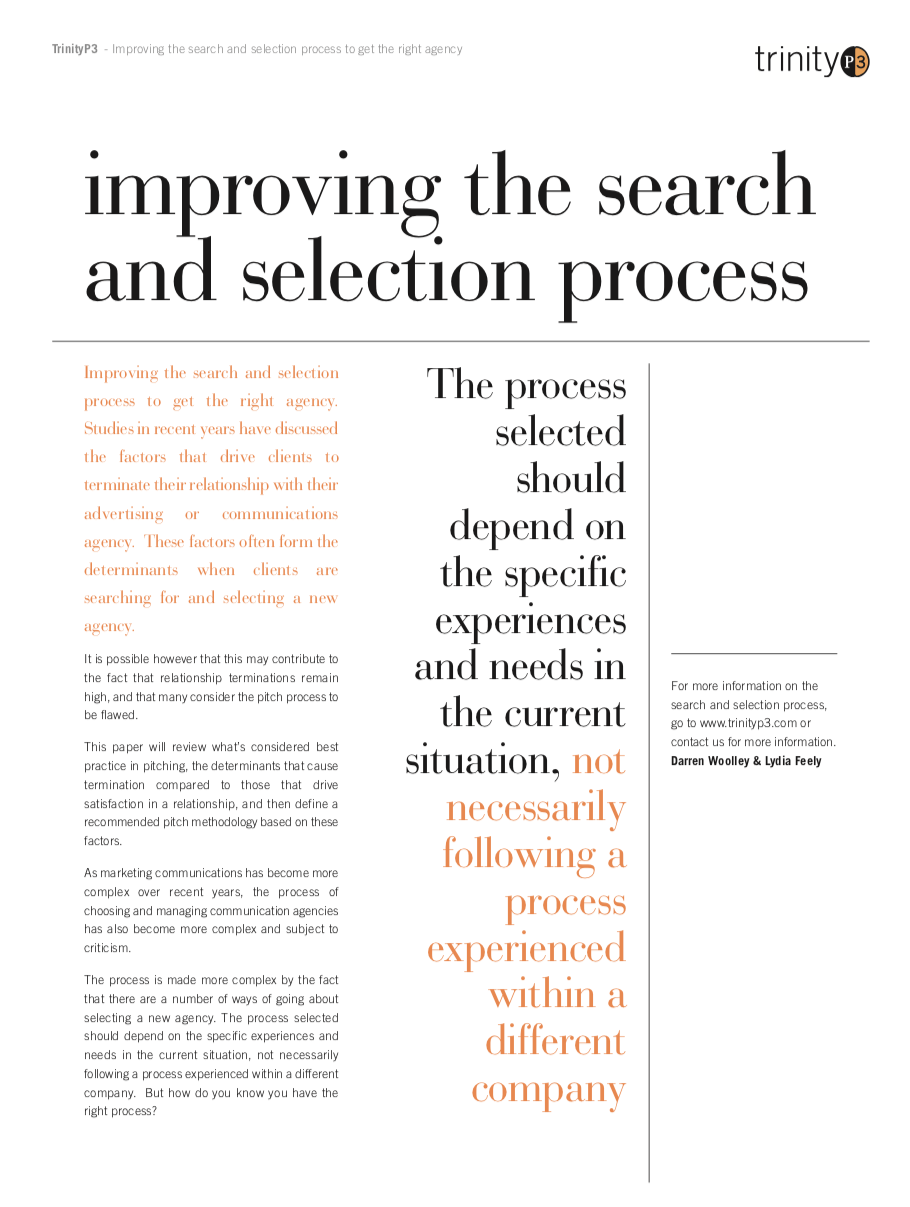 To receive an email link to download this white paper please complete and submit the form below.
Improving the search and selection process to get the right agency. Studies in recent years have discussed the factors that drive clients to terminate their relationship with their advertising or communications agency.
These factors often form the determinants when clients are searching for and selecting a new agency.
Simply fill in your details to download the White Papers.