June 5 and 6, 2013 Sydney
Mumbrella360 is the biggest marketing and media event in Australia and was named conference of the year by the Australian Event Awards last year.
This year the event is looking to be even bigger with the expansion of Mumbrella into Asia-Pacific Marketing and Media.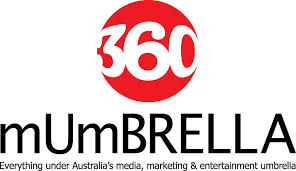 Mumbrella360 is designed to appeal to everyone in the business of media and marketing. Combining curated sessions proposed by Mumbrella readers, as well as keynote speakers and panels from Australia's most influential media and marketing executives.
Technology and creativity will be a key focus of this year's event with discussion on data insights, social media regulation, mobile technology, the impact of media convergence and  hot issues like gamification.
TrinityP3 and Mumbrella360
This year Darren Woolley, Founder of TrinityP3 will be participating as:
Chairman of Judges for the 2013 Mumbrella APAC Awards
Darren will lead a panel of industry marketing experts from across the region in selecting the:
APAC Creative Network of the Year
APAC Media Network of the Year
TrinityP3 & Mediascope Media Industry Survey
Darren Woolley from TrintyP3 and Denise Shrivell from Mediascope will present the findings from the recent Media Industry Survey, which looked at the top challenges facing our industry within the media value chain.
To find out more about Mumbrella360, click here

To buy tickets to Mumbrella360, click here
Other session highlights
The inside story on the best campaigns of last year with Virgin Australia, Cadburys, AAMI and Coles all presenting their strategies and results

APAC's best creative work and Asia's impact on Australia
The future of Australian media
Melissa Barnes from Twitter presents a keynote on using Twitter for real results
The most loved and loathed celebrities as voted by the public
Stump the Strategist
How to pitch better
How to avoid getting suckered by new trends
And the conference will conclude with the drama of the Mumbrella awards.