Share this Image On Your Site
From the infographic:
SURVEY RESULTS – How Is COVID-19 Impacting Your Ways Of Working
The third of our surveys during lockdown focused on how the industry is adapting to remote working.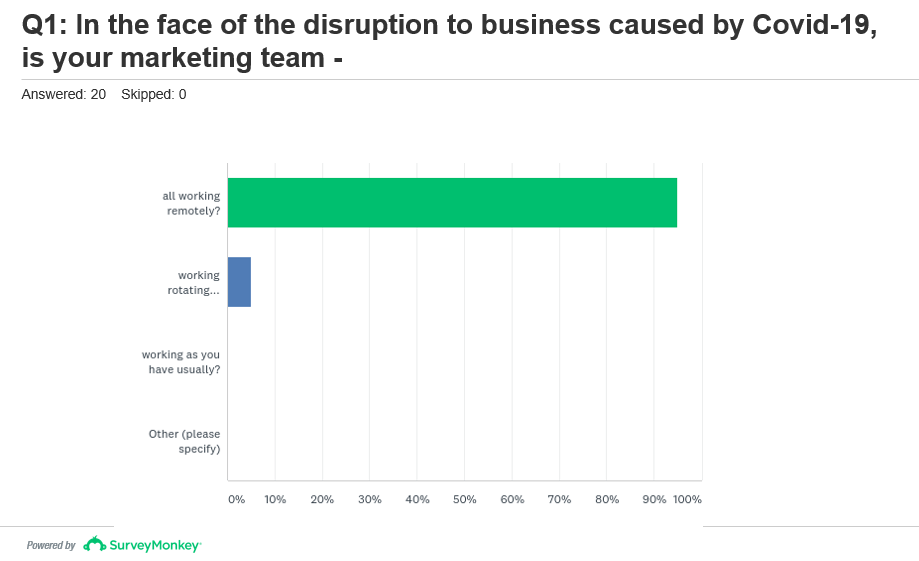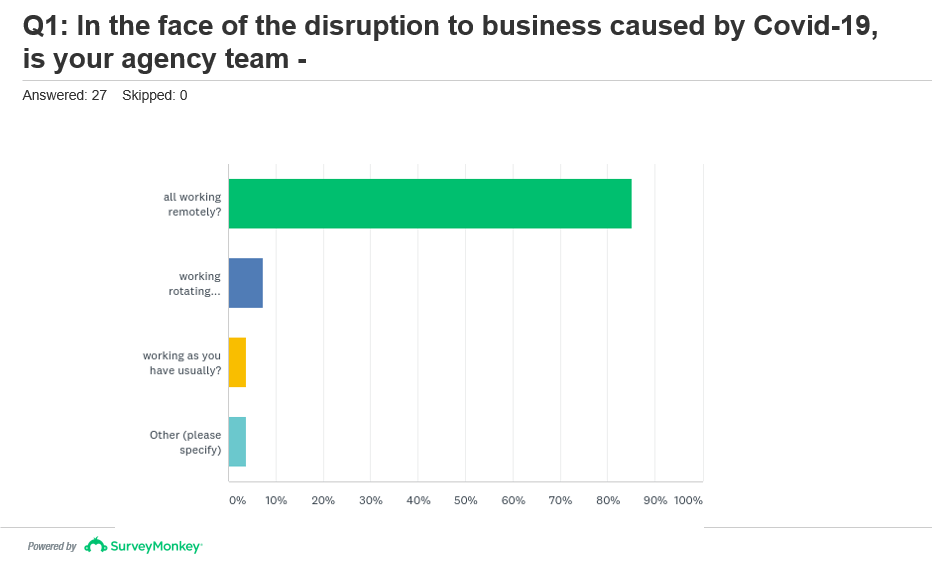 The first question asked how widespread working from home had become. Whereas for the first couple of weeks of lockdown several clients and some agencies were still hoping to rotate or operate with reduced numbers, full remote working seems to have quickly become the default. 95% of marketers said they were working entirely remotely, and 85% of agencies. At the time of writing, we're only seeing a very few senior marketing and agency staff and a couple of small independent agencies maintain an occasional office presence.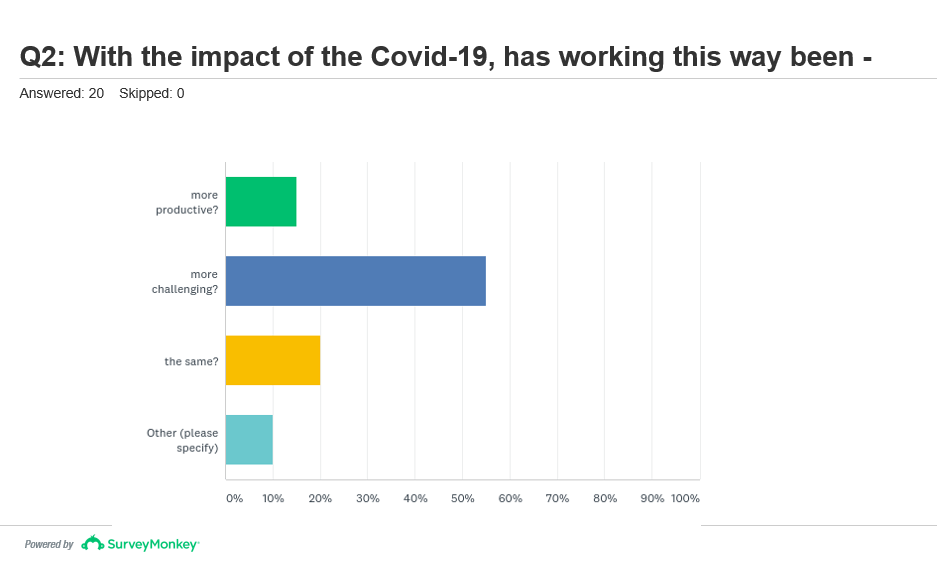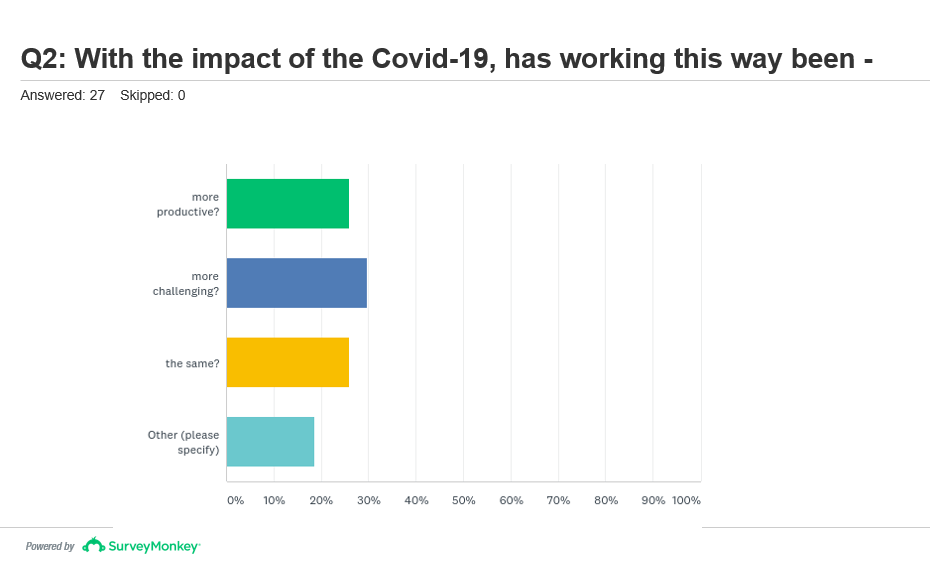 The second question asked about the overall challenge of working from home. Marketers seem to have had a lot more difficulty making it work than the agencies. 55% of the marketers surveyed told us they found remote working more challenging, as opposed to just 15% who felt they were more productive. Again, this fits with what we were seeing and hearing for the first months of lockdown – marketers were dealing with substantial change and upheaval to manage systems, stakeholders and teams through the shift to working from home, and it took a lot of focus, effort and time. Agencies, in contrast, saw benefit right away, with only 30% telling us it was more challenging to work remotely, and 26% saying they were more productive. But this didn't mean the agency teams were happy about things. Qualitative feedback showed agency staff feeling cut-off and insecure during this time, with far less client and team interaction than they were used to having.
Of course the experience varies across marketing category and agency, but once again it does fit with what we were picking up at the time – many marketers were up to their necks and time-poor just being practical and trying to keep the show on the road, whereas many agencies were on a mission to make themselves as useful and creative as possible. You can see where a disconnection might arise…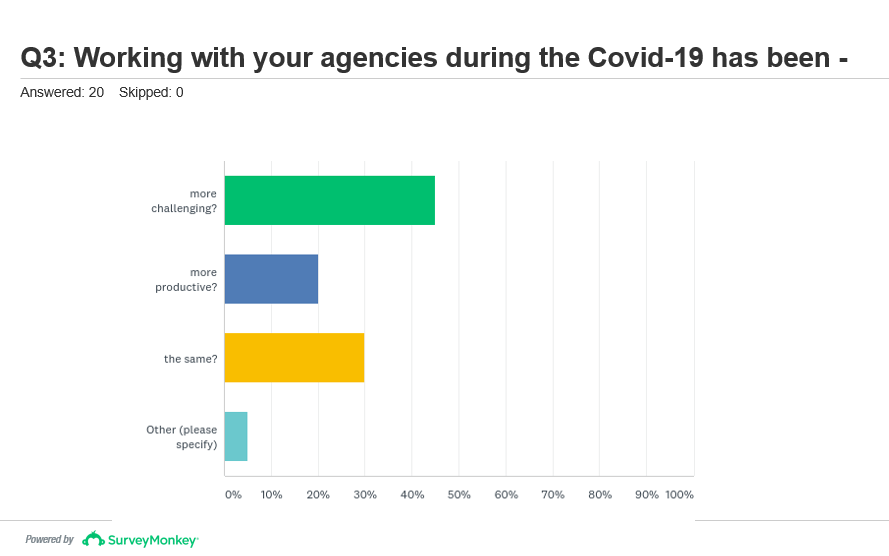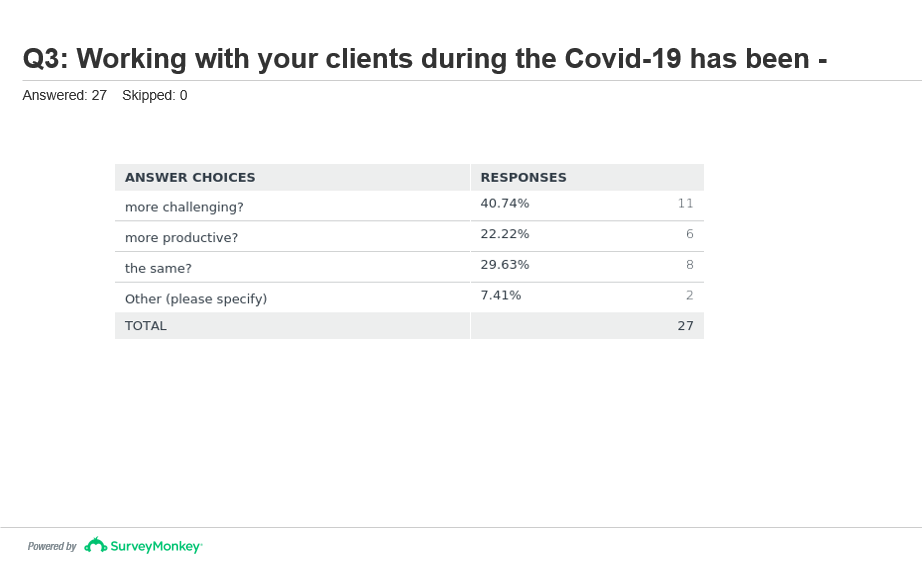 The final question looked at how the marketers and agencies felt about working remotely with each other. Here the two groups were almost in lockstep – 45% of marketers and 41% of agencies found it more challenging, and only 20% of clients and 22% of agencies found it more productive. It's a finding that belies a lot of recent commentary and blogging – where you'd be forgiven for thinking the benefits of WFH were such that we'd never go back as an industry. It's hard to be definitive at the moment, as these things feel like they're changing on a weekly basis. Anecdotally at least, the last ten days seem like a period where many more in the industry have decided they just need to get on with it, remote working notwithstanding.
We learn by doing.