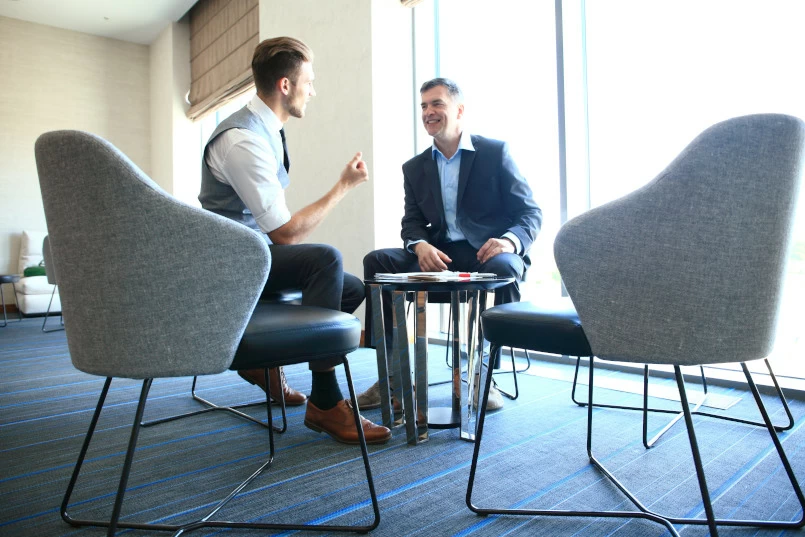 This post is by Darren Woolley, Founder and Global CEO of TrinityP3. With his background as an analytical scientist and creative problem solver, Darren brings unique insights and learnings to the marketing process. He is considered a global thought leader on optimising marketing productivity and performance across marketing agency and supplier rosters.
Happy New Year. Welcome to 2021. Have you made a New Year's Resolution? Did you know that according to Forbes, 80% of New Year's Resolutions fail? Now when it comes to getting fit or saving money, the consequences of failure can be small. But what about when it comes to your career? What is the consequence of career failure? Particularly in marketing.
Is this the year you want to secure that promotion? Or change jobs? Or start your own business? Or move positions? Or simply better understand one of the many different aspects of marketing to make you more valuable to your team?
Last year, the year of WFH, it became increasingly difficult for people to find a mentor and stay connected. Yet one of the best ways to advance your career is engaging with the right mentor. So, we piloted a Marketing Mentors program last year in Australia. One hundred and fifty people from a wide range of marketing roles participated in the program and successfully found themselves a Marketing Mentor.
Of the people in the Marketing Mentor program, the majority of the participants reported benefits including personal growth and development, growing and developing others, expanding professional networks and enhancing industry relationships, with 100% reporting an intention to continue with the program beyond the pilot.

"Before I engaged in the mentoring experience, I was feeling a little lost in my career direction. From day one, my mentor was extremely personable, helpful and really did put me on the right track. We caught up every two weeks, and his advice and support was invaluable. From telling me to be open-minded to any opportunities, to actually putting me in contact with agency owners, he has made me feel extremely motivated and driven. A fantastic experience which I really do feel has changed my current circumstances considerably. Thank you so much for the opportunity."
Sophie – Marketer – Mentee
You get to choose
Many mentoring programs will place you with a mentor. But the Marketing Mentor program doesn't stick you with a mentor. It shows you the mentors that best match with your needs and values and lets you approach the mentors through the platform to ask them to be your mentor. And it allows mentors to approach you and offer to be your mentor.
The Marketing Mentor program also lets you and your mentor decide how you want to engage. Do you want to have one in-depth meeting? Or a weekly catch up? Or once a month? It is up to you. And you can do this face to face (COVID safe) or by the video conferencing in the platform.
You also get to decide on the length of the mentoring engagement. It could be a one-off meeting or go for months. It is up to the mentor and the mentee to decide what works best for both of you.
Plus, you can have multiple mentors. It lets you find the mentoring relationships you need in the way you want. It was the fact that it puts you in control of the mentoring relationship that was highly rated by participants.
Mentoring is for everyone, not just the young
Interestingly, many of the Marketing Mentor participants thought that the program was for marketing students, simply because it was a mentor program. But in fact, the Marketing Mentors program is for anyone working in marketing in Australia. Across the broad categories that are considered marketing. From media sales to media agency to ad tech. From marketing to marketing procurement to demand generation and sales. From advertising to tech to data analytics and design. From UX to CX to VR and IR. If you think of yourself as having a career in marketing, then the Marketing Mentors are for you.
And it is not just for those starting their career. Many people in the pilot program were senior and experienced in their fields. But if you are looking to learn and develop, then the mentoring program provides that opportunity.
"Before this, I'd associated mentor programs with people at the start of their careers. As it turned out, most of us were actually quite senior. For someone like me, who'd recently started a business, it gave me invaluable information that helped me solidify my positioning, pricing, business model and gave me countless nuggets of wisdom. I find myself referring back to what I've learnt almost daily. Highly recommended, no matter what stage of career you're at."
Michael – Creative Consultant – Mentee
Unlike other mentoring programs that draw on very narrow categories of participants, the Marketing Mentors provide a broad community of mentors. So, you are sure to find someone ideal for you and your needs. Who knows, they may be younger and yet more experienced in the skills you are looking for.
Be a mentor, find a mentor or both
How important is your New Year's Resolution? After 2020, is the New Year your opportunity to build those industry connections and develop the skills you need? The opportunity is to join the Marketing Mentor community and become a marketing mentor or find a marketing mentor or both.
It may be to learn from others. Or share with others. You could be looking for advice. Or you may want to discuss options and opportunities. Mentoring is your opportunity to connect with others in the marketing community and learn and develop together.
If you are interested in knowing more, check out the details on the Marketing Mentor program here.
Want more articles like this? Subscribe to our newsletter: