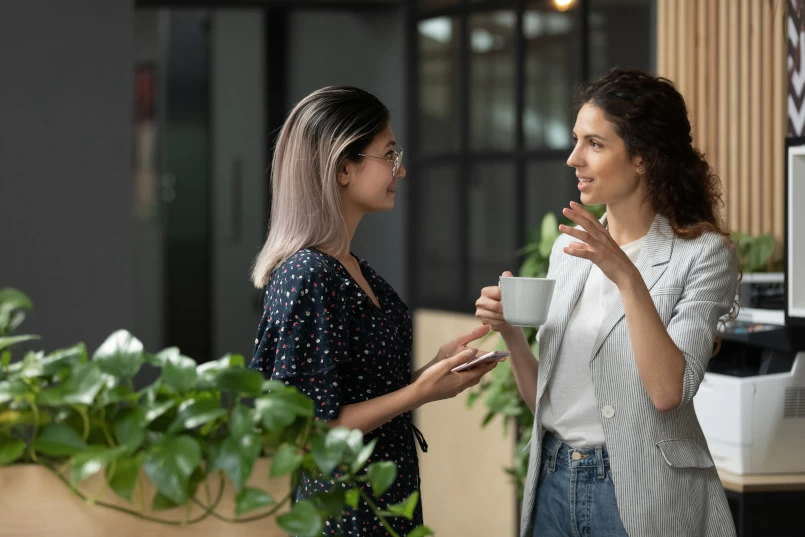 This post is by Anton Buchner, a senior consultant with TrinityP3. Anton is one of Australia's leaders in data-driven marketing. Helping navigate through the bells, whistles and hype to identify genuine marketing value when it comes to technology, digital activity, and the resulting data footprint.
"Hey Anton, how are you?
I just wanted to pass my gratitude your way as I start the first day of internship.

I am excited to be a part of this team and it's all thanks to your motivation and help.
Again, very thankful for your support, will always count on you for guidance."
This was a lovely message from my mentee who I mentored over an 8 week period last year.
Volunteering for the TrinityP3 Marketing Mentors Program
TrinityP3 piloted a Marketing Mentors Program in 2020. Maybe the toughest time to launch a new service. Or was it the perfect time for such a program?
When the world went topsy turvy, connections became more and more valued.
I joined the pilot program as a mentor to be a sounding board.
Some people confuse mentoring with coaching. They're actually quite different.
I define coaching as more about getting someone to a specific goal – which is more about measuring performance.
Whereas mentoring is more advisory in nature – sharing wisdom. Taking a more holistic approach to someone's career and offering tips and advice where appropriate based on questions or challenges that a mentee may have.
For me, mentoring is more about listening and encouraging. And tends to transcend the career focus only.
Flexible two-way street
My mentee and I established regular weekly Zoom catch-ups over a two month period based on her availability. The flow worked well.
We explored our backgrounds, family dynamics, personality profiles, personal and professional goals. With the aim of identifying areas that were important in her life.
I found the experience to be a fantastic, two-way street. A professional relationship that explored values and other factors that can influence one's career.
It was great to see my mentee's eyes light up and see her energised throughout the sessions. Just by offering a bit of wisdom from decades in the industry.
I also gained much from the experience.
In exploring her life story I uncovered many triggers and events that had directed her pathway from school to university to her first job. This was exciting for me to hear and gave me great insight into how she could apply her best traits to the next stages of her career and life.
Why share this?
Why am I sharing this experience? Because I believe in marketing as a solution.
I believe that better marketing can solve more problems in the world.
I believe that better marketers can continue to push the boundaries of the industry.
I believe that sharing wisdom can create better people.
But most of all I believe that learning is a never-ending road. And if I can help someone in a small way, as well as learn along the way, then on a human level we will help to create a better society.
Become a mentor or mentee too?
If you're a marketing professional and feel inclined to share your wisdom, then why not join the TrinityP3 Marketing Mentors program too?
It's free to be a mentor. It's really about the time that you would like to offer. As mentioned, I invested an hour a week for 2 months.
You and your mentee can choose how frequently and how long your sessions are. And how long you'd like to be together for. It could be a month or several months, or maybe you'd like to make it an ongoing relationship that can end whenever it suits. It's up to the two of you to decide what works best.
If you are interested in a mentor relationship and would like to find a mentor, then you can join on a monthly basis ($30) or annual basis ($300). It's really up to you as to how much value you can glean from picking people's brain. And there are some great brains to pick too. Take a look at the list of mentors here.
And one of the best things is that as a mentee, you can choose the mentor. They aren't forced upon you.
You can analyse the mentor profiles and select someone that fits your needs, or suits the areas of your marketing career that you'd like to focus on.
Or if you're unsure, then you can always start with one mentor, then find another as you openly discuss topics. The mentors are all experienced practitioners and aren't precious.
Ultimately, if it helps you to get a pay rise, to take the next step in your career, or simply helps you to understand yourself better, then maybe it's an invaluable investment.
If this has piqued your interest, then you can find out more here. Happy exploring.
Want more articles like this? Subscribe to our newsletter: