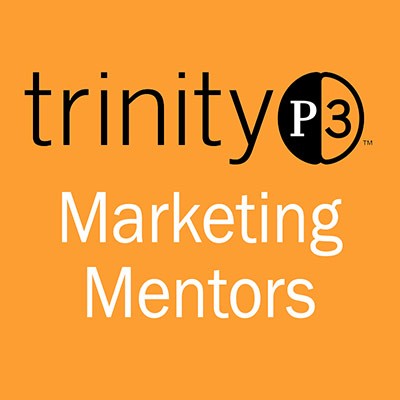 Thank you for your interest in participating in the TrinityP3 Marketing Mentors Program. At this stage, this program is open to marketing professionals living in Australia and New Zealand working in marketing, advertising, media, adtech or martech, human-centric design, marketing procurement, and other marketing services.
The purpose of the TrinityP3 Marketing Mentors Program is to provide a platform for all professionals within the broader marketing community to be able to share and receive mentoring beyond category silos and company boundaries. By facilitating the sharing of experience and knowledge through mentoring, we can help prepare all within the marketing profession to deal effectively with the challenges ahead.
By providing your details below you are indicating a commitment to participating as either a mentor, mentee or both in the TrinityP3 Marketing Mentors Program. Initially we will be inviting 100 people into the program to participate in the pilot for the first three months. Based on the success of this pilot we will then be opening the program and inviting other eligible marketing professionals to participate.
Please provide your details below and you will be contacted in the coming weeks with more information.
You can see a list of the mentors here
You can see a list of the mentees here
If you have any questions please check the FAQ here.
You can also download the following Mentoring Guides:
The Mentor Evolution Mentor Cloud User Guide
How to be an Inspirational Mentor
Habits of Highly Successful Mentees
How to Prepare for Your First Meeting
Setting Compelling Goals
Please complete the following details:
By submitting these details you agree to abide by the terms and conditions for the Use of the TrinityP3 Website
and the TrinityP3 privacy policy.
We recommend you watch the recording of this Webinar: ENGAGE A MENTOR TO IGNITE CONNECTION DURING ISOLATION, held on Thursday May 21st, 12:30-1:30pm.