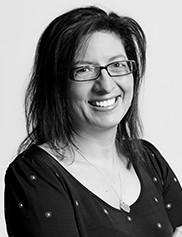 Senior Consultant
Annette fell into advertising in the late 80s while completing an assignment for her PR course. On her first day at DDB Needham, the agency celebrated a name change with champagne in the board room and she knew that the communications industry was for her. She has pursued it as a career and academically for the last 25 years.
Annette specialised in media, attracted by the versatility and struggle between art and science. She worked in full service agencies, media specialists and digital agencies. She has run the full gamut from media buying and planning to strategy and general management interspersed with running multicultural divisions and consumer research units.
Annette's philosophy is to bring simplicity to a sometimes complex business by ensuring that the foundations are solid and the basics are done right, which them allows strategies, teams and relationships to flourish and excel. She has applied this to a broad range of clients over the years; from large clients with multiple agency relationships such as the Victorian Government, Telstra and Unilever; to highly measurable retail clients such as Jetstar and Woolworths; to thoroughly researched, consumer centric clients such as National Foods and Tourism Victoria; to responsive, digital centric clients such as Sensis and NAB.
Annette completed a Bachelor of Business (Marketing) and did post graduate studies in Corporate Social Responsibility while on maternity leave. More recently, her curiosity has been fuelled by the opportunities in digital marketing in China, while running a digital visitor experience agency.
Connect via:

People
Are you a marketing or advertising professional, with 10 years industry experience? Are you currently freelance, consulting and not employed full-time? Are you interested in providing advertisers with knowledge and insights into the creative and production process? Then send us your resume with a letter telling us why you would like to be part of the team at TrinityP3. Resumes should be sent to people@trinityp3.com
The current TrinityP3 Team:
Management Team
Consulting Team
Office Team