Senior Consultant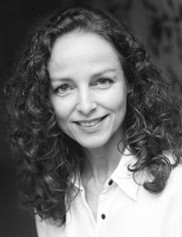 Beate has over 18 years experience in helping clients to translate their business objectives into compelling digital marketing strategies.
During her career in large and small digital agencies including her own business she focused on guiding clients through developing digital marketing initiatives, resulting in many successful outcomes.
She has worked with well-known brands including TNT, Volvo and Schering Pharmaceuticals in Europe. Since migrating to Australia in 2002 she worked with GlaxoSmithKline, Macquarie University, Australian Health Management (ahm) and Rams & Westpac to name a few. Her passion for good customer experience combined with data-driven insights has been valued by many of her clients.
In 2009 she joined Westpac's digital team where she gained valuable experience working in a large corporation including the management of an agency selection process.
At the beginning of 2014 she returned to independent consulting developing digital marketing and content strategies for one of the major tertiary education institutions and some smaller businesses.
Beate brings to TrinityP3 a focus on helping clients deliver successful digital marketing plans, as well as effective staff and supplier relationships.
Recent Articles:
People
Are you a marketing or advertising professional, with 10 years industry experience? Are you currently freelance, consulting and not employed full-time? Are you interested in providing advertisers with knowledge and insights into the creative and production process? Then send us your resume with a letter telling us why you would like to be part of the team at TrinityP3. Resumes should be sent to people@trinityp3.com
The current TrinityP3 Team:
Management Team
Consulting Team
Office Team