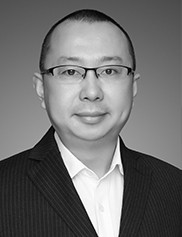 Business Director
Since graduating from Wuhan University with a degree in Public Relations and Business, Leo Dongdong has had senior marketing and management roles in private companies, foreign enterprises and state-operated companies for almost two decades. He is particularly experienced with e-commerce and e-tail in China having been responsible for online shopping company Aolaigo.com and building the e-business platform for Tianjin Innovative Finance Asset Operation and Management Co. His deep understanding of marketing, technology and e-commerce in China makes Leo a valuable addition to the TrinityP3 team for any and all marketers wanting to do business in the China market.
Our People
TrinityP3 Marketing Management Consultants are industry professionals who have a minimum of ten years industry experience and are subject matter experts in all areas of marketing, media and advertising. Located across Asia Pacific, Europe and the Americas you can meet our people here.
If you are interested in working with us then click here.