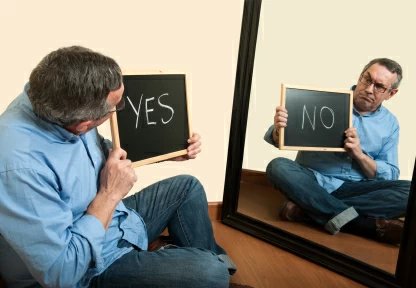 When British drivers were asked to assess driving ability in a survey:
1. 40% rated the overall standard of driving as bad but only 2% rated their own driving as bad
2. 24% rated the overall standard of driving as good, but 75% rated their own standard as good
The ability of individuals to have self awareness is flawed as demonstrated by Dunning, Heath and Suls.
In the same way many marketers and procurement professionals are using self assessment systems to monitor and manage the relationships and performance of their agencies and other marketing services providers.
BUT these systems use gap analysis which measures the "gap" between the self assessment by the supplier/agency against the same criteria as the buyer/marketers assesses the supplier/agency.
It is known that people will either over or under estimate their skills, capabilities and performance based depending on if they are confident in these areas.
Therefore all the gap analysis in client/agency relationship is actually measuring whether the agency is over or under confident in their ability against how the marketer assess them.
In response to this does the agency change behaviour or simply lower their expectations?
Ultimately it is not the survey results themselves, but the actions and behavioural change that is important in order to lead to higher performing relationships. But with this fundamental flaw in self assessment, perhaps the agency and the marketer are modifying their behaviour against flawed criteria and results.
Want more articles like this? Subscribe to our newsletter: