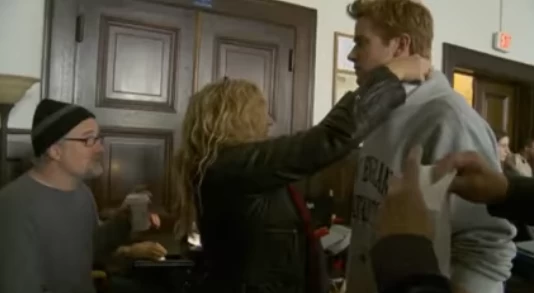 CGI (Computer generated imaging) can be used to create amazing effects in commercials. But sometimes it is the CGI effects that you can't pick that are the most amazing.
In David Fincher's The Social Network, the Winklevoss Twins were played by two actors – Armie Hammer and Josh Pence. But it was only Armie who got his face in the movie, as they used CGI to put Hammer's face on both performances.
We see an increasing number of productions that we are asked to undertake cost assessments on because of the higher than expected costs. As you can see from the video with the behind the scenes on The Social Network, there is a huge amount of logistics in shooting and then applying these visual effects.
The creative role of these visual effects including CGI is to increase the impact or cut-through of the communication. In this case, what was the opportunity to cast twins into this role? Or to shoot the same actor twice like the original 1960's Patty Duke Show?
The main issue is the production type and associated cost add that value to the final production more than the other options. Often options that are not considered or even presented by the production company or the agency.
That is increasingly were we are offering advertisers the strengths and weaknesses of the options so they can make these decisions. Before anyone approves the costs of significant CGI or visual effects, you should have at least ensured all options have been considered before you proceed. Otherwise you could be investing in expensive production techniques with no chance of getting a return on that investment.
Want more articles like this? Subscribe to our newsletter: