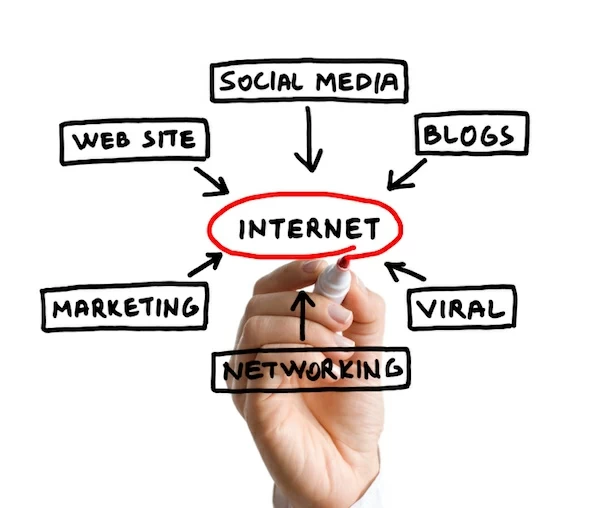 How did you select your digital agency? Did you need a Facebook page or a microsite or perhaps some banners ads and the creative agency said they can do that so it was easier to just get them to do it rather than finding another agency? Or perhaps your creative agency put forward an online idea and so it was natural that they would implement it? Or was it your media agency who convinced you that they were best to plan and buy your online media and so it was natural that they would also provide that online content?
Now it is a year or so later and you are finding that more and more of your budget is being spent online. You have social media and microsites and  Facebook pages and the relationship works well, after all it is easy and convenient to manage and that is one less agency to manage.
Meanwhile your corporate affairs people have engaged a public relations firm that specialises in reputation management and is managing the social networking with a Twitter account, a blogger influencing strategy and a Facebook page.
Meanwhile the sales promotion agency has been building microsites for competition redemptions for your various brands and has been collecting customer data in the various databases behind each microsite.
When you look across the various activities and add up the cost it is now in the millions of dollars when it started out at less than the cost of a television commercial. So the question is "Are you getting good value for money?" It is certainly a question I get asked by many marketers and more often by their procurement people.
The answer depends.
While it is true that great ideas can come from anywhere, there are fundamental differences between traditional advertising production approaches and digital:
Digital and especially interactive is better suited to an on-going engagement implementation rather than the traditional campaign approach.
Whereas traditional media production is usually consumable (create, use and discard) online production should be building assets for on-going use.
Even the content that is created for online use such as text, images, video, animation, music and audio can be managed and repurposed.
Applications such as e-commerce and database creation and management require a whole of business approach including finance, operations etc, beyond the scope of advertising.
The digital category is becoming more and more diversified with increasing numbers of suppliers working with increasing numbers of stakeholders – social, search, content management, analytics and reporting, customer data etc.
The fact is that an agency simply recruiting IT project management skills and programming skills is not enough. The digital marketing strategy needs to be aligned to the organisational IT strategy. Fragmenting this across multiple suppliers makes that alignment even more difficult to achieve.
Accenture found in their research paper "CMO – CIO Alignment Imperative" that companies who created an impenetrable alliance between marketing and IT are able to achieve unparalleled customer loyalty and advocacy.
So who is best to manage your online and digital strategy and production?
What are your thoughts?
Want more articles like this? Subscribe to our newsletter: