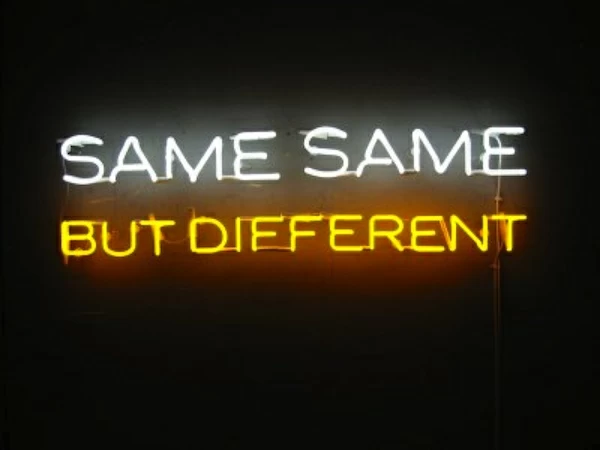 This is a guest post by Anton Buchner, a senior consultant with TrinityP3. Anton is a lateral and innovative thinker with a passion for refocusing business teams and strategies; creating visionary, data driven communication plans; and making sense of a more complex digital marketing environment.
Here's a handy check list along with some recommendations for approaching social media.
Firstly it's same, same but different.
Yes social marketing is no different to your current activity. It should be grounded against business goals as well as target market goals.
Define your business objectives
Hence if you use major brand advertising & media buying agencies then social media should be included as a brand building channel. However the problem with most brand and media agencies is that they don't manage customer engagement well.
Prepare for positive and negative engagement
Hence, enter your direct response agency. They know all about objectives, goal setting, testing and managing customer engagement.
The challenge though, is that most direct response agencies bolt on their social media offering.
So you need to clearly understand what level of resource they have in their arsenal. Is it purely social content management or can they manage feedback? Do they have access to social listening tools and technology, and do they have specialist creatives that are nimble and can handle this new arena?
Specialisation could be the best avenue
If not, then you may be better off with a specialist digital or social media agency. There are plenty around, however they tend to suffer from a lack of integration.
You'll need to carefully manage them and ensure that they are aligned to your other agencies – which is often easier said than done.
Agencies tend to play nicely at client meetings yet lack a real collaborative nature behind the scenes due to their remuneration arrangements. You will need to appoint a senior stakeholder to manage them.
Your PR agencies love social events
Then maybe you're better off with your PR agency, because after all, social is all about relationships.
Well that's fine for earned media however social media can spark from your 'owned' media channels such as your company or brand Facebook page or Twitter handle, as well as paid channels, so you need to be careful when considering an extended 'PR to social' strategy.
Should you just keep social in-house?
So here we are, back to considering keeping social in-house again. Yes, you've most likely been saying this a lot lately however don't know whether you really have the resources or expertise to manage it.
Generally clients don't have the resources nor skillset to successfully manage social in-house.
However if you remember these simple rules then you can make an easy judgement.
Rule #1: Senior Management
Ensure that you have a senior manager responsible for all social media activity. Many companies leave it in the hands of fresh graduates or 20-somethings. Would you appoint an inexperienced business person to your board?
Rule #2: Technology
Be prepared to invest in technology. Social involves an ongoing conversation with customers and prospects and will require technology integration and content management as well as conversation and sentiment tracking.
Rule #3: Integrate
Integrate your sales, marketing, customer service, and research divisions. Social media can be great for marketing campaigns and in some circumstances creating leads and sales, however social is a powerful weapon for customer feedback and customer insights. And it's a lot cheaper than focus groups of 5 – 10 people!
If you can't deliver on these 3 golden rules then it would be better to outsource.
Just remember, hold your service partners to your business goals and ensure that you are regularly checking in, monitoring and optimising the opportunities within Facebook, YouTube, Twitter, Pinterest, LinkedIn, Flickr, Tumblr, etc etc etc.
If you need an agency assessment, then feel free to give us a call.
Want more articles like this? Subscribe to our newsletter: