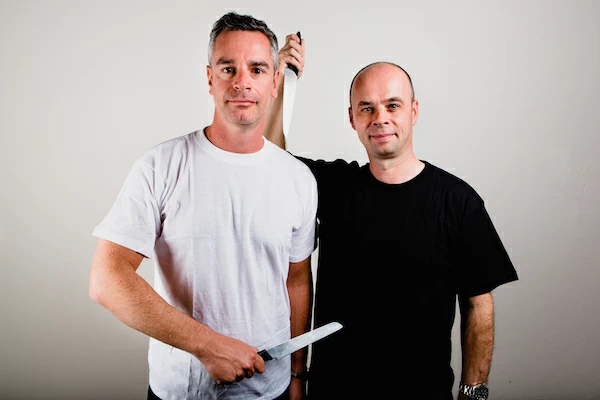 This post is by Darren Woolley, Founder of TrinityP3. With his background as analytical scientist and creative problem solver, Darren brings unique insights and learnings to the marketing process. He is considered a global thought leader on agency remuneration, search and selection and relationship optimisation.
The relationships between advertisers and their agencies are becoming more complicated and difficult to define. But when they work well this junction on creativity and commerce can have a significant impact on both parties.
But what are the key criteria or ingredients for high performing advertiser and agency relationships? What are the challenges in managing these relationships? What advice do you have in regards to managing the relationship? And what changes will these relationships need to face in the foreseeable future?
Four thoughts on managing Advertiser / Agency relationships continues here with BankWest and their agency Host.
BankWest: Paul Vivian, Head of Marketing (Right)
Host: Anthony Freedman, CEO (Left)
What are the key ingredients for a great client / agency relationship that really matter?
Host:
Great relationships are built on a few simple principles;
Shared vision
Clear communication
Genuine collaboration
Mutual respect
Complete honesty
Absolute accountability
Easily said, possibly not so easily done.
BankWest:
What I look for in a great client / agency relationship is a true partnership, the agency team should feel like an extension of our team.  My agency should understand the complexity of our business and should deliver to a high standard at all times.  I really value honesty and openness to ensure that together we are achieving our objectives.
What frustrates you most managing client / agency relationships?
Host:
Agencies are working hard to better meet the business needs of today and whilst there's warm reception to ideas for improved effectiveness and efficiency, there seems less willingness to embrace new ideas around remuneration. Return on investment is something that both parties should be equally mindful of, and an open mind to new 'value based' business models for agencies, would offer the chance for successful agencies to continue to sustain (or even improve) margins, in turn allowing them to attract and retain the best talent.
BankWest: 
I don't know that I'm frustrated about too much.  The mindset needs to be that both the agency and the client is working toward the same outcomes and is part of the same team.  Occasionally opinions may differ on how that's achieved and it's my role to resolve this amicably.  I'm happy that this is the exception rather than the rule.
What's the one piece of advice you'd give to other marketers to manage their agency relationships better?
Host:
It's an accepted truth that longer relationships lead to more effective work, but like a good marriage it takes effort to keep it alive and well. I don't mean it should be hard work, but it does need active management on both sides. Celebrate the highs and be understanding around the lows. Seek counselling before accepting that differences are irreconcilable.
BankWest: 
Get to know the people and treat them as colleagues.  If it is simply a supplier relationship then I don't think either party will ever be satisfied or able to produce great work.
How do you think agency relationships will change in the future?
Host:
What agencies deliver, how they're structured, how they're remunerated, how they're evaluated, will all change substantially in the next few years. But as long as the relationships are largely around people working together, the principles of a successful relationship will continue to be much the same as they are today.
BankWest: 
There's always pressure on costs and a need to be more productive.  Consequently we need to work to be as productive as we can and to be smarter with finite resources.  Sharing the business model and working together on this is the only way forward, so agency relationships will continue to be as important as they are today.
Agencies and Advertisers: If you have Four Thoughts to share on good agency / advertiser relationships please feel free to send me your responses from both the advertiser and the agency perspective and a photo to join the conversation.
Want more articles like this? Subscribe to our newsletter: