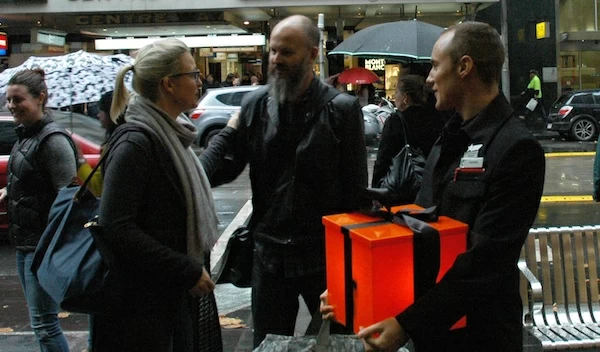 This post is by Darren Woolley, Founder of TrinityP3. With his background as analytical scientist and creative problem solver, Darren brings unique insights and learnings to the marketing process. He is considered a global thought leader on agency remuneration, search and selection and relationship optimisation.
The relationships between advertisers and their agencies are becoming more complicated and difficult to define. But when they work well this junction of creativity and commerce can have a significant impact on both parties.
But what are the key criteria or ingredients for high performing advertiser and agency relationships? What are the challenges in managing these relationships? What advice do you have in regards to managing the relationship? And what changes will these relationships need to face in the foreseeable future?
4 thoughts on advertiser / agency relationships starts here with Jetstar and their agency The Royals.
Jetstar: Peita Golden, Regional Manager Marketing and PR & Ingrid Nason, Group Marketing Manager, PR and Sponsorships
The Royals: Andrew Siwka, Director
1. What are the key ingredients for a great client–agency relationship?
The Royals:
Being invaluable: Agencies need to be better at ensuring that they are adding serious value to a Client's business with business building ideas and strategic thinking that creates competitive advantage.
Transparency / Honesty: Honesty and transparency is liberating for any relationship. They serve to focus energies on the things that make a genuine difference to a client's business.
Trust: Trust creates confidence and confidence makes great things happen.
Jetstar:
Good energy: Aligned in our thinking and the way of doing things. It is not a battle getting things done, making changes or discussing differences.
Honesty: This is what sets a platform for transparency and trust
Trust: Allows you the confidence to take a 'risk' which is often what allows you to arrive at substantially better outcomes
2. What frustrates you most managing agency relationships?

The Royals:
Great Clients understand and respect that Agencies need to be successful businesses, which means charging appropriately for their services and then their value is evaluated objectively against the results they deliver. Bad relationships see Agencies having margins unnecessarily squeezed leading to compromises on delivery, tension and prohibits added value initiatives – all of which make premature Agency turnover an inevitable outcome.
Jetstar:
Avoid frustration by sharing the problems or issues with the client to arrive at solutions together. The agency doesn't need to arrive at this alone.
Also, managing retainers and extra costs and determining what's reasonable and how you justify the return on the work up the line (generally to senior stakeholders that are not marketers)
3. What's the one piece of advice you'd give to other marketers to manage their agency relationships better?
The Royals:
Marketers need to invest serious time and effort in the relationship. (It is not just the Agency's job). The exponential upside is worth it.
Jetstar:
Invest in briefing your agencies so that they buy into the whole business strategy and objectives. Don't just be campaign focussed. Clients need to give as much detail and information possible to arrive at the best brief & outcome
4. How do you think agency relationships will change in the future?
The Royals:
There will be a requirement to genuinely work more collaboratively with all the Clients' business/marketing partners. Natural selection will favour those that are capable of delivering in that sort of an environment.
Jetstar:
Clients are diversifying their needs so Agencies are going to need to work with more diverse units within the business and collaborate with other third parties / agencies. This can work if well managed by Clients and the expectations for each Agency are defined.
Agencies and Advertisers: If you have Four Thoughts to share on good agency / advertiser relationships please contact us for more details on how to participate.
Want more articles like this? Subscribe to our newsletter: