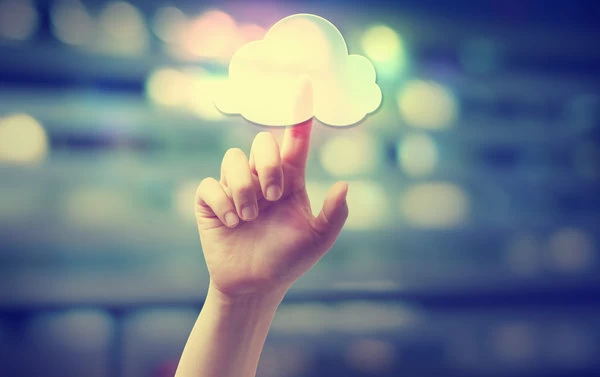 This post is by Anton Buchner, a senior consultant with TrinityP3. Anton is a lateral and innovative thinker with a passion for refocusing business teams and strategies; creating visionary, data driven communication plans; and making sense of a more complex digital marketing environment.
General Electric (GE) transforms GEekery into Uber-cool
Reinvention and transformation involves risk.
The 124 year-old company, GE, is making a leap. Over the past decade, GE's leadership team has embarked on a financial pivot, with acquisitions, spin-offs and restructures, aiming to reposition the company as being more focused and high-value.
GE describes itself as:
"Transforming into a Digital Industrial Company with deep knowledge of physical assets and the ability to connect and optimise them using data, analytics, and software capabilities. We are speaking the language of industry and bringing together industrial engineering with sensors, software, and big data analytics to create brilliant machines and maximise efficiency. This is just the beginning of what tomorrow will look like."
It is breaking down its divisions that have been operating as silos, and sharing innovation horizontally throughout the business, in particular with its GE Store: 
GE has focussed a part of its transformation strategy on creating compelling content. It has done an awesome job in turning complex, business-centric engineering solutions into simpler and more entertaining stories for everyday people.
Suck, squeeze, bang, blow
In the same way that MythBusters made science entertaining, GE is succeeding due to the personality that has been applied to its brand and content. It uses language such as "suck, squeeze, bang, blow" to describe how a jet engine works.
Their scientists have even accepted "unimpossible missions". For example sending a snowball to 'hell' to push the boundaries. Take a look at the video here to see if it returns intact:
Plus you can read more about it at their global Blog, GE Reports
Or discover more innovations, viewpoints and GEekery at any of their local country adaptions: For example GE Australia
GE prides itself on having a strong social media strategy and presence, and was quick to set sail in social channels as they rose throughout the past decade – utilising Facebook, Instagram, Twitter, YouTube, Google+, Pinterest, Snapchat,Vine, Tumblr and LinkedIn.
It now has over 2.7m followers in social media
Succeeding with many ideas. Failing with some. Most importantly GE maintains its brand ethos throughout.
Recently appointed Chief Marketing Officer, Linda Boff, is taking former CMO Beth Comstock's content marketing strategy even further. She's focused on making the brand even more accessible to the world.
Boff talks about being a "visual brand" given that many of GE's technology innovations are in a sense "invisible".
GE has therefore paved the way with data visualisations that present the wealth of data that they have access to. Go for your life and delve away here
Plus here's a video showing gas turbines turning on around the world:
Powering from Fathom on Vimeo.
Would you like to work at GE?
Here's an example of how they attract talent by using humorous videos inviting potential job applicants looking for a new and exciting digital career:
So all in all, GE impresses greatly with it's ability to restructure, innovate and capture the hearts and minds of people around the globe as it helps pave the way in the new digital industrial revolution.
Levi's leapfrogs the competition
When thinking of reinvention in the digital age I didn't automatically think of Levi's, the American denim clothing company established in 1853.
Especially since they shut down their first attempt at an e-commerce store in late 1999 after trialing it for only a year.
OK, yes, it was a little early and heading towards the Dotcom bust, however given their global brand stature they haven't exactly set the digital world on fire. And their earnings are still struggling.
However when you delve a little deeper you may just change your mind.
Whilst they have been strong in building social media presence and engaging with millennials beyond product via music, lifestyle and art, so have their competitors. According to their former CMO, Rebecca Van Dyck, consistency has been innovative in itself.
However in 2014, they launched the "Live in Levi's®" project to try and tie all their digital activity together. It is part of a strategy to remind us that denim is rooted in our culture.
Levi's tied in a wide variety of musicians including Alicia Keys, models and actors, as well as challenging everyday people to tell their own story about 'living in their Levi's' using the hashtag #LiveInLevis across Facebook, Twitter, Instagram, G+, Pinterest as well as Weibo and We Chat in China.
There are plenty of quirky stories, images, and videos, and it has been a great way for Levi's to reinvigorate the connection with its consumers. Take a look here
Although I'm not sure why they don't integrate some of the stories into the current e-store shopping experience.
I'm sure some UX guru will say that it gets in the way of shopping! Hmmmmm – I think it's a lost opportunity to be influenced by regular people that I trust more than brand ambassadors these days.
Location based marketing
There have also been some great examples of pushing the boundaries in digital media with a mobile site for the footwear and accessories division of Levi's Strauss Colombia.
It was created with Google ranking in mind and tied in Foursquare for geo-marketing initiatives; social media activity in Facebook, Pinterest and Instagram; as well as email marketing.
Levi's has also rolled out a new Intel Retail Sensor Platform into 3 of their stores. The platform is designed to increase instore efficiency. Each piece of merchandise has a special sensor that tracks the physical location of the product in the store. So staff can find clothes even if at the bottom of a pile for re-folding.
However this next initiative with Google may just set Levi's apart from the rest and help take its digital activity to a whole new level.
Levi's partners with Google for Project Jacquard
Google and Levi's have been focussing on weaving touch and gesture technology into any textile using standard industrial looms.
Jacquard yarn structures apparently combine thin, metallic alloys with natural and synthetic yarns like cotton, polyester, or silk, making the yarn strong enough to be woven on any industrial loom.
Hence sensor grids can be woven at any point in clothing to make Jacquard-enabled clothes connectable to Apps and other digital services. Essentially turning clothes into walking touch screens.
We may just be able to swipe our thigh to silence a phone call during a meeting, or turn the lights on, or tap on a button to record the location of a store that we may want to visit later. The possibilities are endless.
According to Paul Dillinger, VP of Levi's innovation, "it's an opportunity to get our faces out of our phones, to be engaged in the real world again, to watch a concert instead of recording one."
Watch the project video below. Or read more about it here
Kodak has a new moment
I walked past a colleague's desk the other day and saw an old roll of camera film. It got me thinking. Is Kodak, the company best remembered for photographic film, totally dead in today's digital era?
I'm not sure if you know, however it is actually still alive and kicking, albeit on a much smaller scale to what it used to be.
After the decline in photographic film in the 1990's, Kodak finally filed for bankruptcy in 2012.
In 2013, Kodak sold 1,100 patents relating to digital image capture to a group of 12 companies, including Apple, Samsung and Facebook, for $527 million. It kept about 7,000 other patents, largely connected to the chemistry and physics of creating images.
It re-emerged in 2013 focussed on providing digital packaging, functional printing, graphic communications and professional services to businesses.
It still retains premises in part of Eastman Business Park, formerly Kodak Park, in Rochester, New York. However the Park is now home to over 60 companies that share the space as an innovation hub.
A Super success?
And at the Consumer Electronics Show (CES) earlier this year, Kodak released a digital prototype version of its highly successful Super8 movie camera following the 50th anniversary of Super 8.  
It's a retro design with digital functionality aimed at getting back in the hands of Indie filmmakers at a time when top Hollywood Directors are starting to show an appreciation for shooting on film again and as vinyl and other analogue products start to make their renaissance.
The Super8 relaunch offers more than just a movie camera. Kodak has designed it to be an ecosystem of film development services, post production tools, cloud services, and much much more.
I wonder what you think? Will Kodak become a serious player again as it plays catch-up on the film to digital path?
What stage of evolution is your business at?
"Reinvention" and "transformation" are complex.
At TrinityP3 we hear these words almost every day.
Whether it's assessing a digital ecosystem, analysing specific technology vendors, restructuring internal resources, or demystifying your agency roster when it comes to using the word "digital", we're here to lend an independent, unbiased voice.
If you are struggling with the complexity that digital and data offer to business, let TrinityP3 make sense of the new digital ecosystem for you. Details here
Want more articles like this? Subscribe to our newsletter: