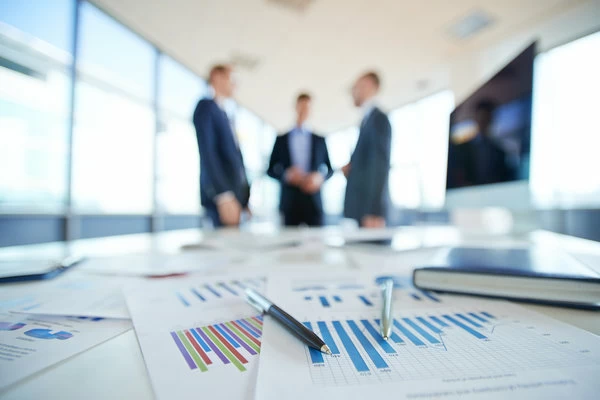 This post is by Andrew Reeves, a commercial consultant within the marketing services industry helping his clients develop and grow. His skill set is helping agencies develop the right financial tools including planning, operations and pricing to help realise their potential.
Being a CFO for an agency has often made me wonder whether the same rules apply to running a successful growing business, as it would if I were a CFO on the client side. The qualifications are the same, the remit of growth and control are also the same, the principles of risk and reward, the same.
Perhaps the largest difference is that as a CFO of an advertiser my focus is on the so-called directs of the business. The product itself, how it is manufactured, distributed and sold.
Marketing as an indirect, might not be a core priority for me. Which is a shame, because as David Packard quite aptly observed, marketing is too important to be left to the marketing department.
So ten ways you might support your CMO to align your respective business goals and marketing effort might include:
1. Long Range Planning
Business growth is fuelled by finding solutions to customer needs. Marketing will help inform your business what your customer needs are and how they are likely to change over time.
This will help inform the type of goods and services you produce. Allow your CMO a seat at the top table and quiz him on your customer base over the longer term.
2. Lifetime Value (NPV)
Investment in marketing will deliver over a period of time if done well. Just looking at the annual revenues and costs related to marketing activity is not representative.
Provide your CMO with the tools needed to identify the lifetime value of marketing investment.
3. Amortisation
Technology is significantly providing new opportunities in marketing. Big data, as its been labelled, is increasing our understanding of customers and customer behaviours.
Another reason to look at marketing over a period of time, rather than one year, investments in technology that can be written off over a period of time will help your CMO make better decisions.
4. ZBB
Because marketing is long term it makes absolutely no sense to budget on increments of the previous year.
A decent marketing program will have a different rhythm every year based on the unique dynamics of the competition, product life cycle, innovations and so on.
Ask your CMO to articulate what the priorities are for each year and why they differ from the previous year to keep everyone aligned and aware.
5. Total Cost Budgeting
Marketing strategy is increasingly a set of complicated trade-offs. For example market share might be maximised through a combination of price, promotions, brand building or channel distribution.
When looking at marketing investment, it is important to note that not all investment is cost based and the impact of sales based incentives, such as price discounting, should be part of the marketing budget.
6. Scenario Planning
Marketing in particular will be exposed to nuances that are beyond your control. In some cases you may want to react to such dynamics, in many cases you won't.
It is important then to capture multiple scenarios when planning your marketing spend, in particular, the impact of competing forces that might threaten your plans. It is better to have simulated nasty events in advance than have to deal with them in real time.
7. Contingency Planning
Even when you have exhausted multiple different scenarios of what might happen, give your CMO some room for flexibility. Agreeing a contingency up front gives the business options if and when something does go wrong.
8. IRR
Similar to R&D and product innovation, marketing can be subjective. While your CMO will be keen to invest in marketing initiatives, it makes sense for all marketing initiatives to be discounted at the company IRR in order to appraise their commercial viability.
9. Market Capitalisation
Every business has a valuation beyond it's financial statements, it's market capitalisation. Within that valuation there is a considerable amount of goodwill factored into the strength of the brand.
Your CMO should be responsible for growing this portion of your valuation. There are tools that allow you to determine the underlying impact of your brand on your business valuation.
At the very least, your CMO should be directly incentivised towards increasing marketing capitalisation, which in itself, is a determination of long-term confidence.
10. Corporate Governance.
Whatever your objectives are and how they might link to your marketing effort, a good governance facility will ensure minimum waste on producing marketing that is not used.
There is one serious mismatch that I see as a CFO in an agency, the huge amount of waste on marketing that never runs. This is largely a governance issue making sure everyone is aligned on a regular basis to the objectives of the business.
***
At the end of the day growing your business is about risk. Within the marketing function risk is abundant. Anticipating where your most valuable customers are going to come from in the future and creating communications for them will ultimately drive sales.
This is the role of the CMO.
Where risk is at it's highest, the finance function is at it's best. The CFO is responsible for ensuring all risks are calculated and controlled so any investments have a payback.
It seems to me that the CFO can help the CMO achieve their corporate objectives by engaging them in some traditional financial tools. After all, prevention is much better than cure.
TrinityP3's Budget KPI and ROI setting service helps you to implement the optimal goals, and goal-structure, to maximise team and supplier performance.
Why do you need this service? Click here to learn more
Want more articles like this? Subscribe to our newsletter: