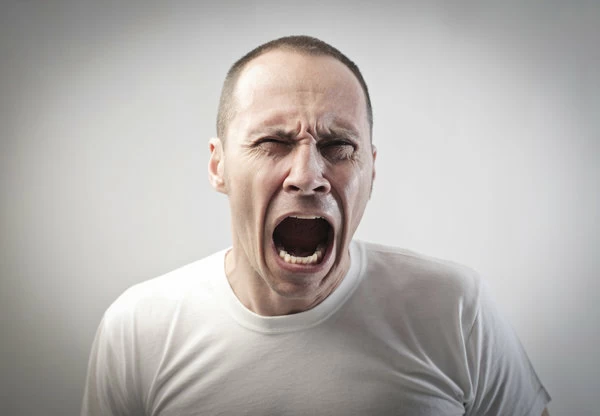 This post is by Darren Woolley, Founder of TrinityP3. With his background as analytical scientist and creative problem solver, Darren brings unique insights and learnings to the marketing process. He is considered a global thought leader on agency remuneration, search and selection and relationship optimisation.
Collaboration between partners requires mutual trust, aligned objectives and open communication. When executed well it leads to mutual benefit and rewards.
So when Nick Cleaver, CEO of full service agency 303MullenLowe Australia, said he "hates" working with other agencies and argued it creates nothing but division and inefficiency, my first thought is that he is probably doing it the wrong way and doesn't even know it.
Back in 2010 we provided a Slideshare presentation on the range of various roster types from the highly diverse "Best of Breed" model to the Holding Company "full service" model.
The trend of advertisers moving from one end of the model to the other or any one of the others in-between is an on-going process. There are recent examples of McDonald's consolidating with a single agency with DDB in the USA and more who are adding specialist agencies to already complex rosters.
But the one trend that is not changing for marketers or all sizes and all categories is the increasing need to collaborate with others; other departments or functions within the organisation, with other organisations, with suppliers and more.
So while Mr. Cleaver may 'hate' collaborating with others, he will find himself increasingly isolated as the trend is working against his opinion. So in the interests of helping Nick, and anyone else that feels like him, learn to enjoy collaboration, here are five ways you are doing it wrong and could be doing it better.
1. Misalignment of goals
So many times when marketers talk with us about the issues or poor collaboration between the agencies in their roster, the major underlying factor is a misalignment of goals between the various agencies and the marketing team.
Of course if you ask an agency what are their goals they will ideally tell you to assist making the marketing team successful. But this denies the very powerful but often unspoken goal of maximising revenue and profit on the account.
The same applies for when you are trying to create collaboration between functional teams within an organisation or even between two separate companies collaborating on a project. If the objectives are not clearly articulated and agreed between the various teams working on the project there will be no collaboration.
While Nick Cleaver will read this and say that if there is one 'full service' agency then it is easier to get alignment on the goals, that is not necessarily true.
Yes it could be easier as there are fewer parties involved. But without a clear alignment on mutual goals it could be that the agency is working to a separate goal, which is still to maximise their share of the budget as revenue and profit, unless delivering the marketers goal means the agency achieves their goal.
2. Bullying and not leadership
If there is one term in roster management that undermines collaboration between agencies it is "Lead Agency". I am sure Nick, like most agency CEOs, loves to be appointed the Lead Agency.
The problem is not in the term itself, it is in the way the term is often interpreted by the agency. While the marketer may mean the agency is the one that provides leadership and guidance to the other agencies on the roster, many agencies think of leadership as telling everyone else what to do.
Well structured, the lead agency can become the facilitator that co-ordinates and brings out the best from the various teams on the roster. Badly structured the lead agency becomes the gatekeeper, who bullies the other agencies and focuses on promoting their own recommendations.
The role of the lead agency should be recognised and rewarded for getting the best outcomes and results from all of the resources across the roster. While you may think that a 'full service' model may appear to overcome this, there has never really been a full service model.
Sure, media and creative together was considered full service once upon a time, but in today's data driven, digital world the breadth of services for many advertisers and marketers is so broad it is almost impossible to find all of these services in one agency.
Besides, even in the good old Mad Men days, agencies need to collaborate with a wide range of companies including media publishers, technology providers, sponsorship partners and the like. If an agency finds it painful or difficult to collaborate with other agencies, how will they manage the wide range of other organisations you need them to work with?
The issue is once a bully always a bully and bullies never ever deliver the best results.
3. Poorly defined roles and responsibilities
It amazes me when marketers have a roster of agencies and simply throw them together and expect them to simply find a way of working together. It could be because agencies are often incredibly undifferentiated with all agencies maintaining they can do everything.
Creative agencies are doing Public Relations. Media agencies are doing content marketing. Public relations companies are doing social media. And everyone is a digital marketing specialist.
The best model we have seen is to harness the strategic and creative thinking of all of the agencies in the roster, but then apportion implementation responsibility to the specific agency or team with the best ability for that specific execution and have the project managed overall by the team who conceived the idea.
I say team or agency because increasingly we have advertisers developing capabilities in-house.
Many advertisers think this process is boring and unproductive, but we have actually found that the Engagement Agreement workshops we run are incredibly productive in getting the marketing and agency teams to work together to decide the best way of working and how to apportion roles and responsibilities across the roster.
Rather then the more formal and rigorous approaches such as RACI and the like, this is actually a process of discussing and agreeing a Way of Working (WoW) between all stakeholder parties.

4. Taking the I out of team
As the saying goes, there is no 'I' in team. (The image above proves there is and you can find it in the A-hole). Obviously the marketing team is a team. And each agency brings a team to the roster.
But ultimately collaboration is required to have the whole group perform as a high performance team. The problem is that agencies on the roster are often set up to be in competition with each other.
The main competition is for the share of the marketing budget. But there is also competition for the marketing team's attention and competition for leading the process.
There are those marketers who believe that this competitive environment yields best results even in the face of all evidence and proof that the best creative outcomes are delivered in environments where there is trust and stability.
While Nick Cleaver would say that his full service agency is a team, many agencies that purport to offer a 'full service' solution actually have numerous teams within the team with the same competitive issues you find between agencies.
This is because either the agency has multiple P&Ls with the heads of each area responsible for the profitability of their area. Or each area is competing simply for dominance in the advertiser relationship. Either way, one agency does not necessarily remove the 'I' in team.
5. Lack of trust, honesty and open communication
The irony of working in a communications profession is that the issues of poor collaboration have their root in poor communications. Who would have thought that a room full of communications professionals could have such a hard time communicating in an open, honest and productive way with each other.
One of the signs of poor trust, honesty and open communication in an agency roster is when the agencies end up funnelling all of their complaints and feedback through the marketing team and particularly the most senior marketers.
This strategy is designed to undermine the other agencies and to spread distrust through the marketing team against the other agencies. Some marketers actually encourage this process because they like the drama of the process, but largely it is destructive.
Like competition, it also exists within a single agency team and we have seen this within agencies with the behaviour occurring between different teams within a single agency.
The solution is to have a facilitated and regular feedback and sharing process. Not just with one agency at a time, which can potentially encourage mistrust and miscommunication, but with the whole roster collectively.
If you think about each agency represented by an individual, then collectively the roster is the team. Therefore while individual feedback and performance management is important, the team performance is improved collectively.
Are you doing collaboration correctly?
Clearly from his reported comments, Nick Cleaver finds having to collaborate with others painful and 'hates' it as he believes it leads to a 'huge amount of waste'. (But you can read Nick's subsequent clarification of his comments on collaboration here).
Our experience is that he has probably been doing it the wrong way and rather then reject it outright, perhaps it is time he tries a new approach.
If collaboration is a challenge or proving difficult for you, then let's talk because it is increasingly the best way to achieve the outcome you require.
TrinityP3's Relationship Performance Evaluation service measures collaboration and alignment between marketing team agencies, offering insight and recommendation to maximise your collaborative output.
Why do you need this service? Learn more here
Want more articles like this? Subscribe to our newsletter: