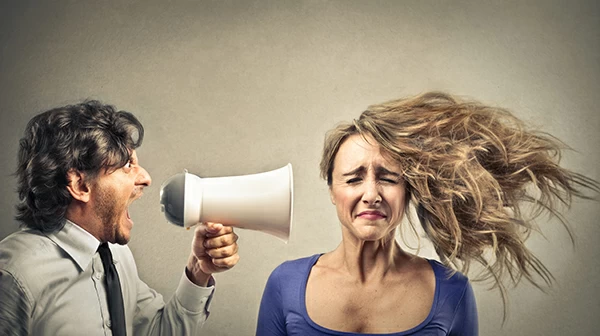 This post is by Stephan Argent, President of Agency Search and Media Management Consultancy Le Riche Argent and a member of the Marketing FIRST Forum, the global consulting collective co-founded by TrinityP3.
We often hear complaints about weak marketer-side briefings – both from agencies who receive them and (surprisingly enough) from marketers who admit their briefings aren't as good as they could be. Even more surprising perhaps is that clients are forthcoming about acknowledging they're 'part of the problem'.
What's perplexing perhaps is that when asked, 'why don't you fix your briefing process?' they ask, 'sure, but how…?'
For anyone asking, we run training workshops for marketers looking to strengthen their internal resources and create stronger working relationships with their agencies, from providing feedback to agencies, to evaluating creative and yes, how to write better briefings.
But for the purposes of this post, here are a few questions worth asking to help set your teams up for success and writing better briefings:
Are your teams writing briefs or just ticking boxes?
A briefing process can sometimes be perceived by marketing teams as a necessary evil, rather than as an opportunity to inspire agency creative teams. If recent briefing documents appear stale or lack uniqueness that will guide your agencies, then teams need to be refreshed or educated on how to brief correctly.
Does your team have all the information?
A surprisingly common problem – the resource or team assigned to writing the brief doesn't have all the information to brief the agency(s). Whether it's product information, pricing, packaging, availability or even competitive intelligence, internal teams need to be fully up-to-speed on the initiative themselves before being asked brief agencies.
Are all teams aligned?
Any agency briefing needs internal alignment against specific marketing priorities such as key messaging, timing, budget and call to action channels before briefings take place. If there's misalignment, this will come back to haunt you during the approvals process or – worse – after the communication appears.
Are objectives clear and prioritized?
This also ties back to ensuring internal alignment before briefing your agency(s). Misaligned, multiple, or too many objectives that aren't clearly prioritized – between sales and marketing for example – can send agencies off in completely different directions, causing unnecessary delays, cost overruns and frustrations on all sides.
Are you providing too much information?
It can be tempting for marketers to provide way more information in briefing documents than is necessary. While some of this extraneous information may make for an interesting read, it can often leave agency resources sifting through so much detail, they have difficulty deciphering what's really important and relevant to the brief at hand.
What's your definition of success?
One of the most overlooked pieces of information in briefings to agencies is the marketer's own definition of what success looks like. Defining success enables the agency to hone in on what you're looking for and how that can successfully be reflected in the communications solution.
Will agencies work in sync on this?
Briefing agencies separately may be helpful when the focus is narrow perhaps, but in most cases, agencies should be briefed together. To avoid confusion in the briefing process, agencies should also be given clear direction on how ideas can be developed collaboratively, and what their respective responsibilities within the development process should be.
Are your briefs lacking honesty?
We're not suggesting that any marketer briefings are deliberately deceitful here – just questioning how revealing your own briefing documents really are. A briefing session with your agency is akin to talking to your doctor – be brutally honest about what's going on – even if the truth isn't pretty. Only then can you expect an accurate assessment and the best possible results.
Additional factors such as time to create and execute, available budget, an overly rigid approvals process or risk-averse clients (or their agencies), may all exacerbate weak briefing processes. But a little introspection and the answers to some of the questions outlined here will hopefully inject some passion back into inspiring your agencies to create great work.
What aspects of your agency briefings process need improvement? How can we help inspire your teams to inspire your agencies?
This post was originally published by Le Riche Argent.
We find that most advertisers do not have a consistent and defined process for their agencies. Discover how we can help you here.
Want more articles like this? Subscribe to our newsletter: