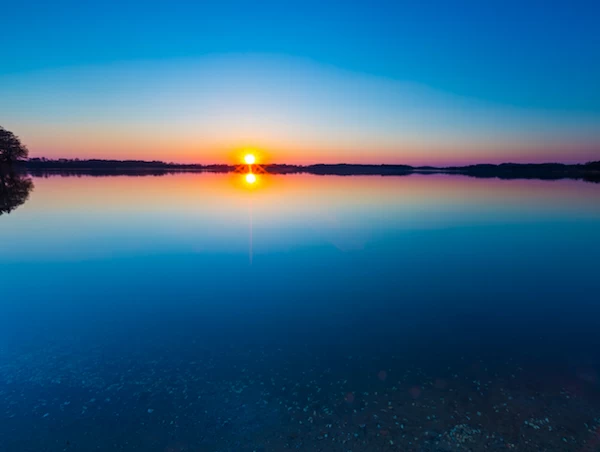 This post is by Stephan Argent, President of Agency Search and Media Management Consultancy Le Riche Argent and a member of the Marketing FIRST Forum, the global consulting collective co-founded by TrinityP3
This week, we thought it would be worthwhile looking at some ideas to help transform your agency relationships. And we don't mean just make them 'bearable' – we're talking about making a transformative shift in the overall relationship and yes, better business results.
As a general rule, the earlier we're brought into to help identify and resolve client / agency issues, the more likelihood there is of being able to help clients avoid triggering a search, and instead getting their agency relationships not just back on the track – but transformed into positive, business building partnerships.
Sounds good, doesn't it?
Well, not only does it sound good, but a positively transformed agency relationship doesn't require a huge amount of effort to be readily achieved. Here are eight ideas to help transform some of your agency relationships:
Define Goals
Does everyone on your team and at your agencies clearly understand your business goals and objectives? If you're not sure, the answer is (emphatically) 'no' they don't and your first step in any transformation process should be to ensure your team and your agencies are completely clear on the objectives they should be striving for.  Anything less and you're setting both yourselves and your agencies up for failure.
Encourage Directness
Before you balk at this one, ask yourself how direct you are with your agencies (I mean really direct) – and how direct and honest your agencies are with you in return. If you or your agencies are sugar coating feedback or perhaps not providing feedback at all, it's difficult for you, your team or your agency to adjust or make improvements. Direct communication not only helps eliminate misunderstanding and saves time – it can even help create a forum for creating better work.
Identify and Eliminate Road Blocks
This one maybe less difficult than it sounds because – with direct communication – you should be able to discuss issues before they become roadblocks. And if you're not sure if you already have roadblocks that are impeding business progress – start asking!   Whether you're a client or an agency – both teams should be keenly invested in shining a bright light on anything that is impeding the best possible outcome for their respective businesses.
Make Yourself Available
How easy are you to get hold of and how much time do you make available to meet with your agencies? We've seen some marketers try to limit face-to-face time with their agencies to key presentations, or scheduling only brief face time to just once every couple of weeks or so.
Not surprisingly, the agency relationship, work performance and business results quickly follow suit. So if that sounds like you, no agency relationship can flourish – much less transform if you're not actively engaged with it.
Get Everyone Talking About Money
Everyone on your internal and agency teams should have an understanding of financial objectives pertaining to their area of specialty. Whether it's overall sales objectives, profit targets, or a more granular understanding of the production budgets their working on – everyone should be financially aware of their role in managing financial expectations. If they understand it, chances are they can help manage it.
Define a Process for New ideas
This is particularly important for marketers with multiple agencies on their rosters to enable all agencies to surface ideas so they get heard. Even if you have just one agency on your roster, make sure there's a regular forum for ideas that are out of scope to maximise unrealised possibilities. Yeah, I know – sounds corny. But it's true.
Talk About Business
How often do you sit down with your agencies to talk about your business – not just projects –  but your business as a whole? Talking about your business, competitors, industry related issues and opportunities, can in itself go a long way to being transformative because it helps teams look outwards at the big picture – not just inwards at projects, status and budgets.
When it comes to agency relationships, transformation doesn't have to be difficult providing you put in a little effort to allow transformation to unfold.
So what's easier? Some easy fixes that could lead to a powerful transformation? Or leave things as they are and have to look for another agency?
This post was originally published by Le Riche Argent.
Our Relationship Performance Evaluation service measures collaboration and alignment between marketing team agencies to maximise your collaborative output. Learn more here
Want more articles like this? Subscribe to our newsletter: