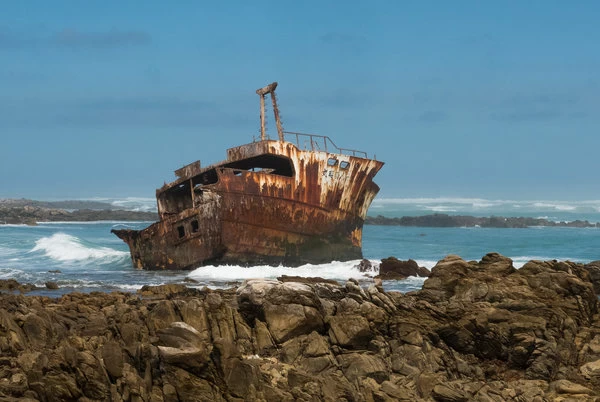 This post is by Stephan Argent, President of Agency Search and Media Management Consultancy Le Riche Argent and a member of the Marketing FIRST Forum, the global consulting collective co-founded by TrinityP3
While many agency relationships have their own natural rhythm and their tide of satisfaction ebbs and flows a little, sometimes rocks can appear seemingly out of nowhere.
In most cases, the rocks should be navigable – providing you know they're ahead and providing there's a clear chart to course to avoid them.  And while agency relationships don't necessarily have lighthouses to warn of danger, there are some common warning signs that your client / agency relationship isn't as strong as it needs to be.
Here are ten that likely point to the need for a course change:
1. Team retention
Team members are leaving and retention is becoming an issue. Whether it's your team or at the agency, poor retention is an early warning sign that the relationship could use a check-up.
If the team members are within your own organisation, take extra time with  exit interviews and really dig for the underlying causes. If the team members are on the agency side and you really valued their contribution to your business – find them on LinkedIn and ask for their feedback and perspective on the relationship.
2. New ideas aren't forthcoming
When was the last time your agency came to you with a really innovative idea for your business – or for that matter, your client was receptive to hearing it? We're not talking about added services – we're talking about the excited call or e mail that says, "hey, we've been thinking about your business and we'd really like to talk about how this could make a difference to your business…" If you've not had one of those calls in a while – why not?
3. It looks pretty but…
The creative is great and perhaps winning awards. But is it working? What do the numbers look like? What does the tracking study point to? And how's the competition doing relative to your share? Are you maximising real, measurable value from your current campaigns?
4. Everyone dreads meeting
If this is the case and you've noticed attendance or enthusiasm dropping off, pull some team members aside and ask why. Is it a time issue? Are meetings too long or too unproductive? Or are there conflicts that won't go away? Is the chemistry off? If you see a pattern emerge, perhaps it's time for an agency evaluation to try and head off issues before they become barriers to your business.
5. Nobody wants to talk
If you're reluctant to bring up agency issues to your executive management team, consider the underlying reasons. Is it because issues are coming up too often? Are they results issues? Are they cost issues? If you're seeing a recurring theme in agency issues, then perhaps it's time to address the issue head-on so your next executive management meeting can be solutions focused on the issues at hand.
6. Why are we doing this?
If you're having difficulty extrapolating ROI or agency ROI calculations don't make sense, you need to up the ante. In today's multi-dimensional digital ecosystem, ROI calculations have got to make sense – no matter what the medium. If those calculations aren't forthcoming, an agency evaluation process can help underscore the importance of an ROI mentality from everyone who works on your business.
7. How much…?!
If you dread opening an agency estimate (or sending one to your client…) or you're getting that gnawing "how do they come up with these numbers…?" question in your mind, it's a sign there's more transparency needed in the estimation process. And that's ok if the problem's fixed quickly. But don't let the problem linger – because the longer you leave it, the harder it'll be to change behaviors.
8. There's no answer
Calls / emails not being returned promptly? If your agency is engaged on your business, you should reasonably expect a call back the same morning or afternoon. Not the next day, not the day after. If that's not happening, you need to ask what's stopping that from happening. Are your key contacts focused on other business? Are they too busy fighting fires? Or is there an underlying issue that needs to be addressed?
9. It's too comfy
This is a tough one. You love your agency, the work looks good. And you've known them for years. All good, right? Unfortunately, not necessarily. Focus on the results and whether you're really maximising value on agency initiatives. When did you last do a 360 evaluation? How competitive are their services? The communications business has transformed itself in the last five years – has your agency stepped up? Has your organisation benefitted from that transformation?
10. Let's talk about me
When the focus is always on them not you it's a sign the relationship is out of balance.  This can apply to either a client or an agency;  On the client side, we've seen marketers shut down agency conversations about money, resources and out of scope asks, essentially telling their agencies to "just get on with it…" because they're so focused on their own needs.  And we've seen agencies come unstuck with too many requests for participation at award shows when the results are less than stellar.
The bottom line
If you're getting a queasy feeling in more than one of these areas listed here, perhaps it's an early warning sign to get all hands on deck find out how the relationship is really faring and how to make a proactive course correction.
How's your client / agency relationship doing?  And are you sure you know where it's heading?
Our Relationship Performance Evaluation service measures collaboration and alignment between marketing team agencies to maximise your collaborative output. Learn more here
Want more articles like this? Subscribe to our newsletter: