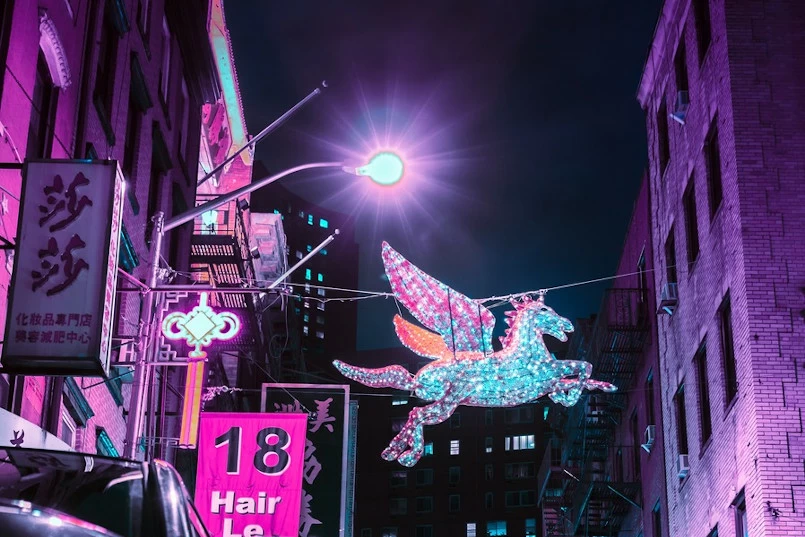 This post is written by Alexandra King, CMO and Co-Director of ask Marketing, bringing Virtual Marketing Management to Australia. Their team of Virtual Marketing Managers (VMMs) provide senior marketing leadership for a fraction of the cost of an in-house resource.
As Larry Kim has said, "be a unicorn in a sea of donkeys". 
With reference to this quote, there is no denying that we would most certainly prefer the unicorn title over the donkey, absolutely! However, in the greater marketing landscape of 2020, being the unicorn is not truly possible. 
In the instance of what we are talking about, a "unicorn" is a marketer who specialises in all areas of digital marketing. But to put it plain and simple, a unicorn does not exist. Like many of the people who work within the industry, digital marketing was born out of the 1990s. In three decades, the industry has flourished through 3 main technological advancements; the internet, big data and smartphones.
With digitalisation comes an array of specialisations within digital marketing. This month, Hubspot compiled a list of the different types of marketing which currently exist. There are 41 specialty areas and that list continues to grow each week. There's little wonder why a 'unicorn' marketer is no longer possible! 
Some
level of unicorn-ness is needed
In saying this, in today's complex digital marketing landscape, it does take a broad set of skills in multiple areas to successfully execute a campaign and arguably some level of unicorn-ness is needed amongst most people who sit within Digital Marketing roles. The reality is that many digital marketers today are some form of marketing unicorn, especially those who have been thrown into a fast-growth tech startup, playing the role of "a growth hacker". 
However, as an example, an amazing Social and Content Strategy Manager is most likely: a former publicist, a former journo or a former marketing or brand communications person. These people have their way with words and are rarely as highly skilled within the eCommerce, martech or analytics arenas. 
One thing that is important to discuss, is the true value of bringing a strategic marketing perspective to a business with a topographic lens across their business and their marketing ecosystem. This level of experience likely comes with time, as well as having held several different roles, with exposure directly or indirectly to a variety of marketing types, their tactics and how they are applied across industries. 
So, in the instance of the Social and Content Strategy Manager, yes that person may be a specialist within the social and content field, but pending their prior experience up until that point, they may be able to provide other advice. 
Let's not mistake this person for a unicorn
They are a specialist, but could also consult on the wider marketing strategy based on experience. 
The reality is, you cannot be an expert or specialist and a unicorn. There is a natural progression from both within the industry and from our biology which tends to find us marketers naturally gravitating toward a particular niche. That doesn't mean we don't have as much exposure to other areas, it just means that we prefer to consult in a particular area. 
As marketing consultants, our job is to sit topographically above the business and recommend types of marketing to achieve a businesses goals. This connects the dots between experts. 
So let's break this down further
All businesses need a marketing strategy first.
This needs to be done by a senior marketing brain (like the team at ask Marketing). Someone who:
Has ideally managed marketing teams and marketing projects

Knows what to look for in people and partners

Has a strategic brain needed to advise on a strategy across the necessary channels
The experts to fit within the niche marketing areas required come second. 
This brings the structure to a businesses marketing function. By recruiting a team member or members who can execute the day-to-day, you can then outsource the rest to an expert in that area.
Here are some examples of specialised fields that almost always require an expert and a significant level of technical ability in order to be executed properly:
SEO:

stands for Search Engine Optimisation, which is the practice of increasing the quantity and quality of traffic to your website through organic search engine results. This is an example of a niche which would require a marketer to be immersed full time in the niche in order to keep up with the ever-changing algorithms of Google. It also involves a level of technical understanding and ongoing maintenance. 

CRO:

stands for Conversion Rate Optimisation, which is the process of optimising your website so visitors are more likely to complete the desired action. It allows you to identify, test, and implement optimisations that will have the most impact on your business. This is another example of a niche which requires a specialist technical lead, who is fully equipped with the proven user behavioural insights and the ever-evolving tactics, which once implemented, then need to be tested, optimised and then proven to drive results. 

Martech:

As the term implies, is the convergence of marketing and technology. It is the umbrella term which represents the tools that allow businesses to create smarter strategies, fast-tracking the user journey through the marketing funnel. Whilst many martech tools are 'plug and play', we would argue that it should always be strategised, researched, implemented and then continually optimised by a martech specialist who would likely be paired with a developer who specialises in these integrations. 
A unicorn does not exist
The smartest path to take is one which firstly focuses on the businesses direction and goals and building a strategic plan around that. Secondly, based on that strategy, identifying the tools, channels and tactics that need to be applied. And thirdly, rallying a team of experts within those particular niches, who can work together to execute them. 
You can search all you like, even if you think you've found one, marketers cannot and will not ever be an expert at everything.
Image Credit Wilmer Martinez @wilmer.lens
Changes in marketing strategy require new, more effective structures for delivering that strategy. Find out how TrinityP3 can help here
Want more articles like this? Subscribe to our newsletter: