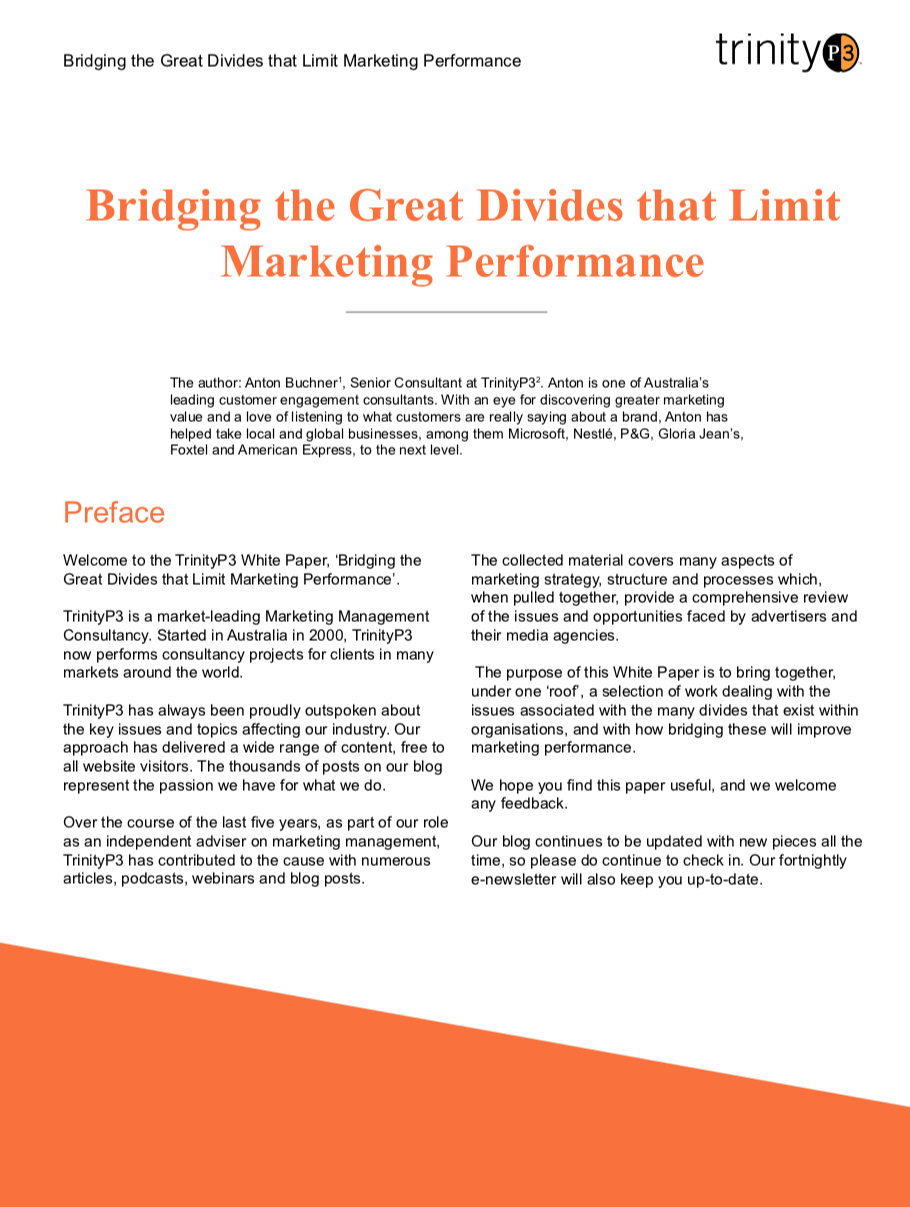 To receive an email link to download this white paper please complete and submit the form below.
You've no doubt heard marketers say, 'It's time to break down silos. It's time to collaborate. It's time to be consumer-centric'. Progressive leaders have not only identified this, they have taken action and are starting to transform their businesses.
As a business and marketing leader, we understand some of the challenges and opportunities in uniting teams. Here, we look at how the 'great divides' are being broken down within leading organisations to overcome duplication of time and effort, speed up go-to-market activity, and ultimately help improve marketing performance.
Simply fill in your details to download the White Papers.