We are now seeing a Convergence bringing together separate industries like; IT, telecoms, electronics, manufacturing, media, healthcare, entertainment and education with a blurring of lines as they become one ecosystem.
To explore this we have created a series of events where a diverse group of top industry professionals come together to hear insights from world class speakers, technology brands and thought leaders. Convergence is equal parts conference trade show and networking.
Convergence positions both Sydney and Singapore as hubs for this world changing technical innovation and creativity.
Convergence Sydney 003:
Date: Thursday, September 15, 2016
Time: 6:00PM – 10:00PM
Location: The Refectory, Sydney University
Presenters from USA / UK / Sing / Aus
Convergence Singapore 001:
Date: Tuesday, September 20, 2016
Time: 6:00PM – 10:00PM
Location: Venue SOTA, School of Arts
Presenters from USA / UK / Aus / Sing
Speakers and panelists see here
Register here

Mumbrella's Secrets of Agency Excellence
SAGE 2016 will bring some of Australia's best-known agency leaders together into one room to share the secrets across a range of topics including: the opportunities for independents, secrets of new business, defining your unique position, the financial mistakes that agencies make and how to expand into new markets.
In an industry obsessed with new business, what are the secrets of getting on the right pitch lists? Should your agency even be pitching and if so what's the best way of connecting with the client. Hear from three experts about what agencies should and shouldn't be doing when it comes to the pitching process, including TrinityP3's Nathan Hodges who will provide real life lessons on how to win new business.
Date: Wednesday, October 12, 2016
Location: Swissotel Sydney
Tickets: Early bird tickets now on sale. Save $100 before August 30. Book Now
For more information click here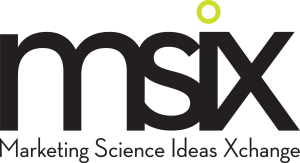 The Day Where Marketing and Science are One
MSIX is back to spend a day with those leading the charge in the practice of marketing science. MSIX has become Australia's leading conference exploring the marketing and behavioural sciences, and how they are applied by businesses.
MSIX is a day of interactive learning, lectures, workshops, demonstrations and quizzes. The application of marketing sciences cuts across research, branding, creativity and ideas and behaviour change programs. The lineup for the 2016 conference reflects this spread of influence.
Highlights for the conference include a deep dive into why reality TV is Australia's most effective behaviour change tool, as well as a scientific understanding of why Donald Trump is most likely the next president of the USA.
The day will be interactive, fun, casual and intellectually stimulating.
Date: Thursday, November 24, 2016
Location: The Powerhouse Museum, Sydney
For more information click here 

Live Webcast
The Future of Marketing – where is it going and how will it impact you?
Naturally, marketers are always looking ahead and wondering about the next big thing – "What will it be? How will it look? Will we be ready for it?" Over the last few years we've been consumed by the rise of mobile, the influx of data and growing need to revaluate our strategies based on emerging technologies and the many hats that we all now wear.
So what does the future hold? And how can we ensure that us as marketers, our teams and our organisations are at the forefront?
Click here to listen to the for this live panel discussion featuring three of Australia's top Marketing experts.