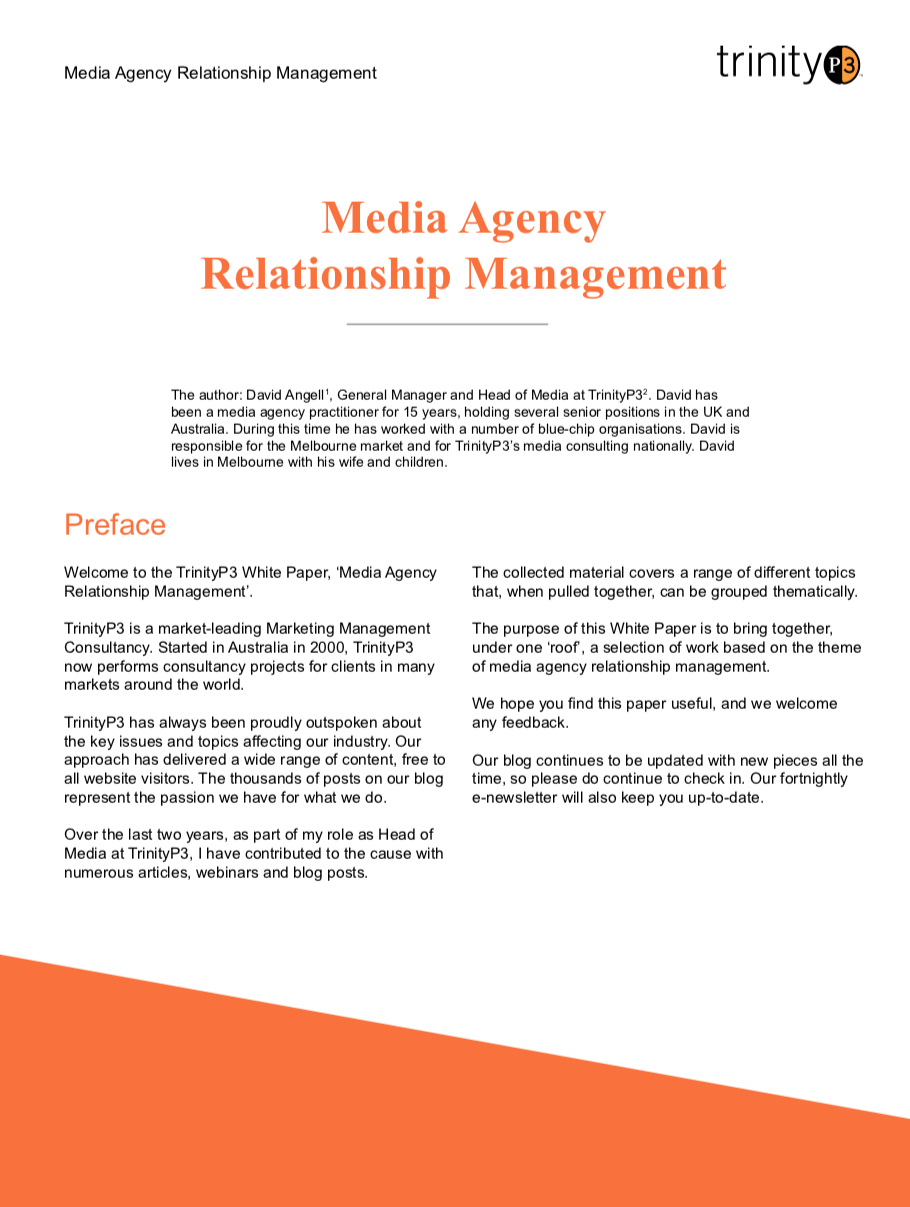 To receive an email link to download this white paper please complete and submit the form below.
We're all in the communications industry, right? Communication of some form, at least – creating it, planning it, buying it, commenting on it or monitoring it. So how come we're often so bad at communicating with each other, across the agency–client garden fence?
Too often, agency staffers do not pay enough respect to the intuition of the client, or, even worse, they phrase an innocent comment in a way that is highly likely to be misinterpreted.
Simply fill in your details to download the White Papers.