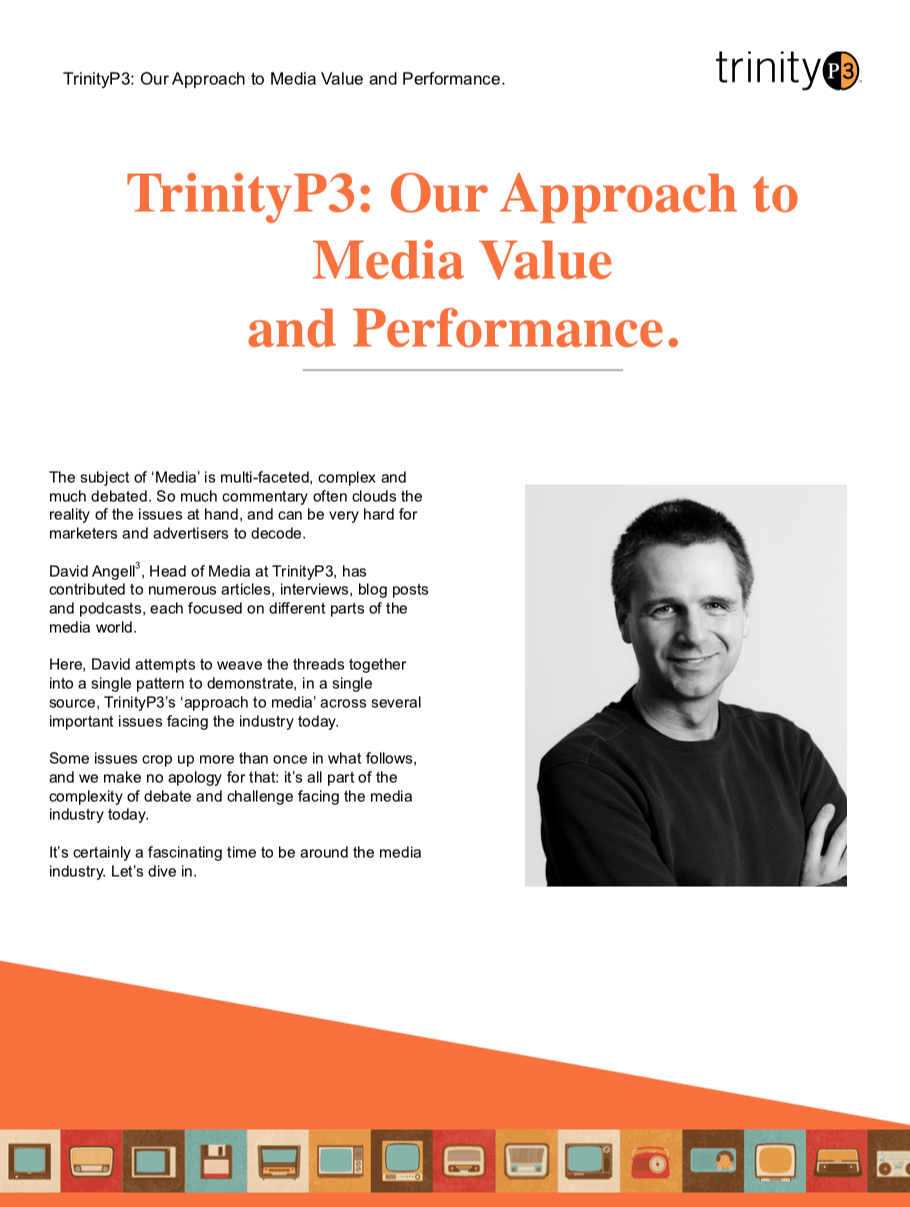 The subject of 'Media' is multi-faceted, complex and much debated. So much commentary often clouds the reality of the issues at hand, and can be very hard for marketers and advertisers to decode.
David Angell, Head of Media at TrinityP3, has contributed to numerous articles, interviews, blog posts and podcasts, each focussed on different parts of the media world.
Here, David attempts to weave the threads together into a single pattern to demonstrate, in a single source, TrinityP3's 'approach to media' across several important issues facing the industry today.
Some issues crop up more than once in what follows, and we make no apology for that: it's all part of the complexity of debate and challenge facing the media industry today.
It's certainly a fascinating time to be around the media industry. Let's dive in.