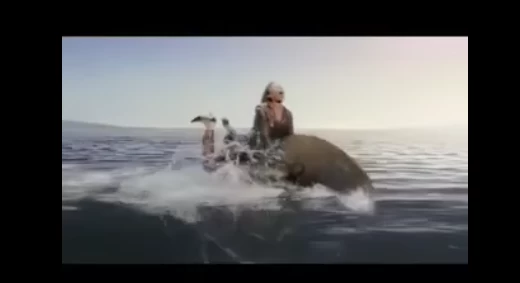 On Qantas flight QF9 to Singapore from Melbourne last night, the in-flight entertainment system failed. They resorted to playing "classics" meaning films you have seen a hundred times before. I was about to pull out the computer when I remembered that I had sync my new Apple iphone with a whole load of podcasts from thebestadsontv.com and had not had time to watch them.
On itunes, you can subscribe for free and get the best six ads on tv downloaded to your ipod or iphone each week.
From the Superbowl this week was this ad for Careerbuilder.com by Wieden+Kennedy. I am sure we have all felt like this at some stage.
So there I was, with 18 episodes of the best six tv ads of the week from around the world. And sitting there 36,000 feet above the earth I had several insights:
1. Not all the tv ads were for tv. Increasingly there were a large number of films for the internet and vial and even short programming. This is a good thing to see. Of course the big production numbers for network broadcast were still there, but they no longer own the territory exclusively.
2. Not all the ads were from the USA and the UK. As we see each year in the international awards, some of the freshest and most interesting work comes from Europe and South America and increasingly from parts of Asia.
3. Consumer generated content works best in advertising when executed by professionals. Most of the real consumer generated work is quirky and interesting and compelling, but poor execution lets it down. There is nothing better than a great idea and great execution only makes it better. But poor ideas do not get any better with great execution.
Finally, spending two hours looking at world class advertising, work that makes you smile, makes you squirm, makes you think, also makes you realise that no matter what the doom-sayers say, creativity and great ideas will always have a role in business and commerce.
Want more articles like this? Subscribe to our newsletter: