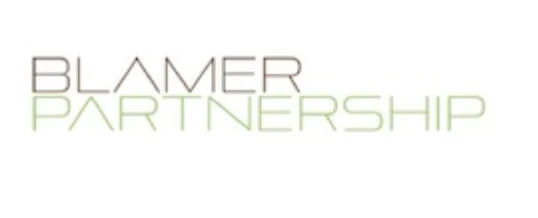 AdAge today reports that Steve Blamer, ex-Grey CEO and FCB Global CEO, has set up his own pitch consultancy. To promote the birth of the Blamer Partnership, Mr. Blamer (unfortunate name) took up a good-old-fashioned direct-mail campaign, but with a bit of a twist.
Over the past couple weeks, he has sent several large marketers and agency new-business executives a three-page manifesto that blames the woes of the search consulting industry on what he calls "shameful and unethical" practices including the claims that "most consultants are double dippers," meaning they get paid by both agencies and clients, and that "most consultants lack agency financial experience".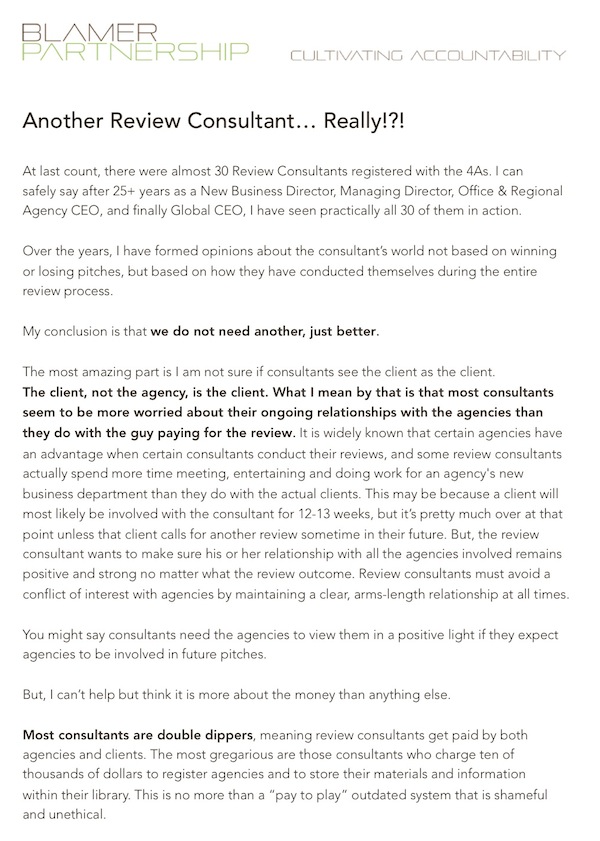 Download the full version here.
The fact is, he is right.
There are many pitch consultants in Australia and through Asia and around the world that use a financial model that is out of date and flawed.
TrinityP3 do not charge agencies, or any supplier, at any time for any service.
We also do not get paid based on the amount we reduce the agency fee.
Back in 2004 I approached both the AANA and the AFA (Now the Communication Council) on adopting the ANA and 4A's "Rules of the Road" guidelines for consultants.
But nothing happened.
I was howled down by my competitors and everyone turned away from the issue.
Perhaps it is time to revisit a set of industry guidelines for pitch consultants.
Want more articles like this? Subscribe to our newsletter: