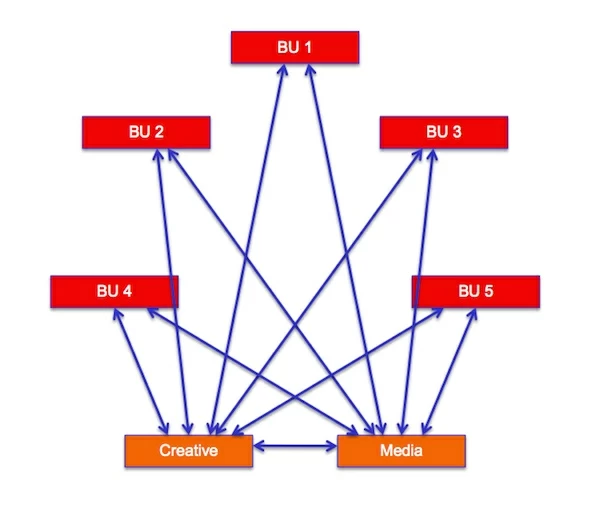 Client Category: Technology Industry
Issues: Managing Agency Relationships across multiple business silos
Challenging Problem: The business is structured across five Business Units (BU), all working with a common creative agency and media agency.
Previous attempts to measure and manage these relationships had become complex and ineffectual as well as expensive and time consuming with so many different relationships between many stakeholder groups.
Creative Solution: The Evalu8ing system allows the five business units to be compared like for like in their management and performance of their relationships with the creative and media agencies. The first Survey was undertaken and the results shared with all stakeholders.
Following this process, 4 or the 5 BUs implemented initiatives with the agencies to address the issues identified in Round 1. Six months later the second Survey was undertaken and likewise shared with all stakeholders.
Process: The Evalu8ing process was undertaken by agreeing the groups within each survey, the question panels and the survey was open for 7 days. A week later the results, having been collated were shared with all stakeholders.
Timeline: The Evalu8ing process takes 3 weeks and is undertaken every six months.

Result and feedback: As can be seen in the results, the four BUs that has implemented changes in response to the first round results showed significant increases in scores. Two of these BUs also showed significant increases in scores given to the agencies. Commentary also reflected general improvement in these relationships with further opportunity for improvement. But the BU that implemented no initiatives to address issue identified showed a decrease in scores for all parties.
Want more articles like this? Subscribe to our newsletter: