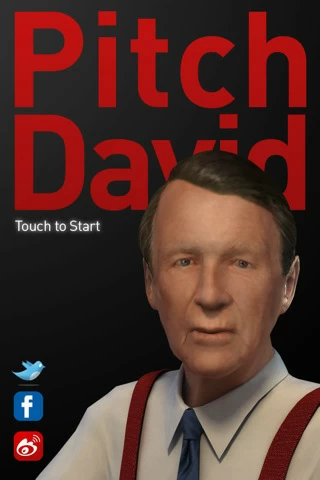 According to AdAge there is now an iPhone Application where you can pitch to David Ogilvy and he will give you his feedback.
I recently spoke at the Mumbrella360 in Sydney on how an agency can win more pitches where I presented ten important considerations before pitching for a piece of business from David Ogilvy's Confessions of an Advertising Man.
The iPhone app is created by Ogilvy China in celebration of what would have been the agency founder's 100th year.
Ogilvy have been very proactive in developing apps including their White Christmas, Santa Spotter, Chinese New Year Fireworks and Ogilvy Quick Quotes. Each of these tangibly demonstrate their understanding of the platform and the application.
So here is their latest version, so you can have arguably, one of the industry's greatest business development directors critique your pitch.
Check it out and let me know what you think.
But be warned, because as Ken Weaton concluded, taking liberty with a classic Ogilvy quote, "I'd be afraid iOgilvy would respond to my ideas with, "The consumer isn't a moron. But you might be."
Want more articles like this? Subscribe to our newsletter: