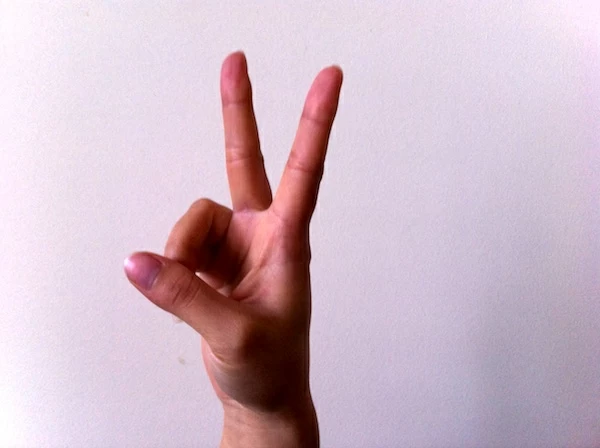 This is a guest post by Stephan Argent – a member of the Marketing FIRST Forum, the global consulting collective co-founded by TrinityP3
Here's something to consider next time you're out looking for a new agency – particularly if your company splits its brand and digital assignments among different agencies:  Every pitch is (and needs to be) a digital pitch.
Even if your assignment(s) are purely brand focused and your primary requirement is for solutions based in "traditional" media, you'll benefit from a digital approach to development, execution and results.
As an example, think about the last creative presentation you attended.  You probably spent months developing comprehensive research from which to build a tightly defined brief.  The brief was finally agreed after multiple changes and the agency went into their creative development process.
What happened next?  Was there a check-in point to see how things were coming along?  Likely not.  Was there a Wiki set up that you could review ideas in progress?  Surprising if there was.  Was there a big presentation that built to the big reveal? Most likely, yes.  And when were other agencies brought in to collaborate on the big idea?  Day before?  Not at all?  After the event?
Digital agencies by their very nature tend to be more collaborative because their timelines are shorter and their structure is built on open dialogue in the pursuit of the best idea – no matter where it comes from.
If any of that sounds familiar, you should probably consider a more transparent, collaborative and streamlined approach to creative development when choosing your next agency.  Why?  Because it will enable you, as a client, to be part of the process, input earlier and bring your internal and other agency stakeholders along during the creative development process.  Ideas will be stronger.  Teams will be more aligned.  And digital initiatives will be more deeply integrated into the big picture concept, creating a stronger, seamless experience for your customers.
So here are ten things you might like to add to your list when thinking about your next agency (whether brand, digital, CRM, PR, media or "other"):
Do they collaborate well?   During the pitch process, are they tripping over each other answering questions?  Is their CEO dominating the conversation?  Or are they seamlessly and instinctively answering based on the best person to answer the question?  Have they provided tangible examples of how they collaborate with other partners?
Do they have processes that contemplate digital integration?  No matter what the agency is going to create, it'll need digital integration points.  A proven process that includes partner agencies and digital touch-points is a must have from any agency.
What tools does the agency use to communicate?  Beyond e mail and voice mail, how do they collaborate with each other internally?  Are they using tools like Yammer or Google docs to share thoughts and ideas?  Do they use a Wiki to share ideas or updates without you having to prompt?
How do they present creative?  Do they build to the big reveal and exclude others from the process?  Are there check-in points or online tools that enable you to see work in progress?  What integration points do they offer partner agencies – when are they made available?
How does the agency champion thought leadership?  Who's driving thought leadership at the agency?  Are they re-tweeting or leveraging articles from their international network, or is someone driving new ideas internally?  If so, who?  One person?  Two?  Many?  From which groups?
What's their vision for the future?  A vital question in any agency search process – where do you see the communications business in the next couple of years?  Five years?  What innovations are you planning on implementing to help drive client's business and manage costs?
Where are their junior resources coming from?  Are these future rock stars in the making with a finger on the pulse of social tools, or are they quiet and demure?  Our business is moving so fast, make sure they've got vocal thought leaders of tomorrow who will help challenge traditional views.  And get them on your business!
What does their web site look like – how's it organized?  Go ahead.  Take a look.  Is it all "we, we, we"   or "awards, awards, awards"?  Or is it well structured, thought provoking and easy to navigate to find what you're looking for?
Does the CEO blog, Tweet or have a good digital understanding?  This one's key.  Really what you're asking is, does the CEO of the agency get it?  If they don't, chances are innovation, thought leadership or collaboration tools aren't top of mind for your business.
Do key contacts record their own voice mail messages?  Silly.  But true.  Call the head honcho after hours and see for yourself.  If it's "I'm sorry but Jim can't take your message, please leave one and he'll call you back…" chances are he's so far removed from the business, you'd do well to hang up and reconsider your long list.
This post is also on the Argedia Group blog
Want more articles like this? Subscribe to our newsletter: