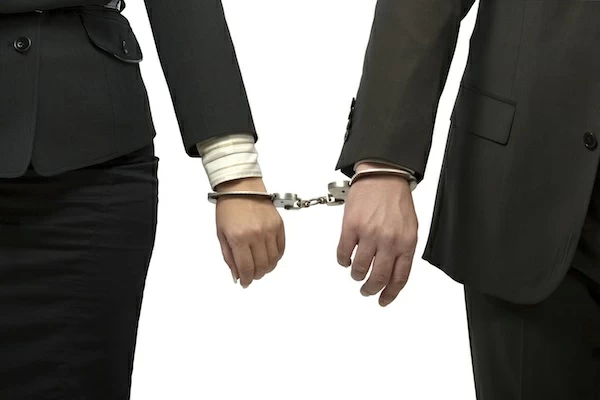 This is a guest post by Les Margulis a Business Director at TrinityP3. In his long and distinguished career Les has been responsible for the international media operations for numerous multinationals such as GE, Gillette, Pepsi and others, working in dozens of countries around the world.
Let's face it…there is never enough money to meet all of your KPI's.
Even in the best of times, budgets are stretched to the limit.
You need to work closely with your media agency so that they get the most out of you and you get the most out of them.  Media is more than a partnership.  It is a marriage and unless you want to get embroiled in a bitter divorce it is best to understand how they work to maximize impact of your budget particularly in tough times.
One of the most effective strategies to stretch your media budgets is to ensure that you are connecting with your best prospects during the most relevant moments of the purchase decision process.  The media agency needs to develop strategies for identifying your best prospects and focusing your dollars on the "critical moments" of the purchase process to move consumers from interest in your brand to action.
Don't depend solely on SEM to make prospects buy.  As a Team, the two of you will need to:
Discuss the value of targeting consumers based on "mindset" vs. traditional demographic targeting
Provide strategies for using seasonality or geography to maximize your media investment
Explain how to identify and exploit "competitive white space" to create greater visibility for your brand's message
Describe how to analyze the purchase funnel to help prioritize spending of media dollars
Media is like the weather…everyone talks about it but no one really understands it or how it works.  I strongly recommend that you ask your media agency to set up a training course for junior staff.
Where to get started?

Sometimes it is best to do it over lunch and the staff brings their own sandwiches so there is no cost to the Company. Active practioners in each of the media silos, that is strategy, mainstream media, SEM, content etc can discuss the latest developments in their area. Speeches are limited to 30 minutes and can even be very informal without a PowerPoint but just a white board. Prior, the HR director should poll the staff and determine what are the top ten topics and then work with the media agency to find the speakers to address them.
In addition to the basics, sessions need to be set aside for addressing complicated marketing issues such as Using Media to Position The Brands; Using Content to Cement Target Relationships, Tracking the Consumer Through Analytics etc.
But even in the era of SEM, you must successfully out-brand your competitors.  It is a continuous battle to capture the hearts and minds of your customers. The proposition of the brand strategy must be very compelling, attractive and unique among the category's brands. Everyone who has a relationship with the brand must understand its essence, promise and personality.
The brand's target audience must connect in both an emotional and rational way and the Brand's benefits must clearly be communicated.  A good trainer will help your Team understand how media can establish a brand's essence, promise and personality – ones that are powerful enough to own, have relevant and compelling "reasons to believe" and give your Brands a competitive advantage.
Another topic that is very relevant, particularly during these times of lower budgets, is Better Targeting.
Things are tough out there…
The economy has slowed, there are thousands of media choices to consider and consumers are now controlling the conversation with marketers more than ever before.  In these uncertain times, it's imperative that your media strategies are effectively aligned with your marketing goals and are moving consumers down the pathway from interest in your brand to purchase.  It is critical that your Marketing Team remembers that the lowest Cost/Tarp is not the goal.  The objective of every media plan should be to sell more client product.
You have to realize the value of integrated media planning and how to leverage the different media types most effectively throughout the purchase-decision process. You  have to evaluate different digital media strategies as a way to engage your brand in a two-way dialogue with consumers and measure your ROI.  And finally you have to understand your Agency's unique strengths and create a team working towards a common goal.
Interested to hear what you think on these issues. Leave a comment with your thoughts.
Want more articles like this? Subscribe to our newsletter: